Why Germany is in the lead
August 09, 2017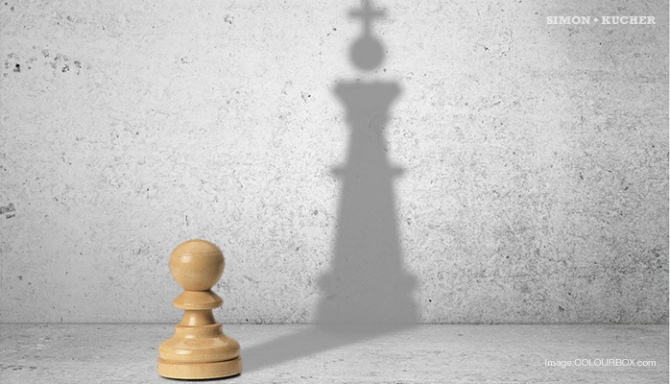 Hermann Simon still sees major potential for more German hidden champions
(This article was written by Georg Giersberg and first published in German language on August 7, 2017, by Frankfurter Allgemeine Zeitung.)

Germany's strength lies in its secret world market leaders, and professor and business leader Hermann Simon is confident they will continue to form a solid basis of the German economy – regardless of digitalization or globalization. It was Simon's term "hidden champions" that drew attention to these unknown world market leaders, which achieve an annual turnover of less than five billion euros per year and are positioned in the global top three in their market. There are almost 3,000 of them in the world, with more than 1,300 headquartered in Germany. So according to Simon's calculation, almost 50 percent of these unknown world market leaders belong to Germany – a country with just over one percent of the world population.
The world has changed in the past thirty years. New issues such as digitalization and globalization are center of attention and are changing many industries. Simon recognizes that "the train to the consumer market has left the station." Large American corporations are currently dominating these global markets, with the exception of China. "China is emerging as a second economic world power," assures Simon. "In the future I can see the industrial sector in China becoming greater competition for Germany than the United States," he determines from his many visits abroad, but adds that in his opinion China doesn't pose any threat. China is becoming increasingly collaborative, he says, referencing the latest acquisitions of German companies by Chinese investors.
Unlike the world of consumers, in the industrial world Simon expects no country to dominate, even after the digital revolution. He also considers Germany's future to lie in the Industrial Internet and gives three reasons why Germany's potential is particularly high here. First, he emphasizes these are niche markets that are too small for many large internet companies. "Apple is not interested in any markets worth only a few billion," believes Simon. Second, German providers understand industrial processes like no other provider.
This is because Germany continues to have a high share of industrial production, and thanks to its automation technology, is already the world's largest industry supplier. Industrial production processes are much more complicated than consumption processes. "Building a diesel motor is more complex than logistics in an Amazon logistics center," Simon explains using an illustrative example. He considers the third reason German companies are in a good position to break into digitally networked production (Industry 4.0) is that industrial production knowledge is much more specific and less available to the public than knowledge of consumer behavior. To obtain knowledge of specific production processes, you need to be part of the industry or buy companies from the industry.
Simon is also confident for Germany's future in general. On the topic of autonomous driving, between 2010 and the end of 2016, 2,828 patents were registered worldwide, of which 1,646 (more than 58 percent) came from Germany. Simon highlights that the American electric car manufacturer Tesla has "not once been in the top ten companies for patent applications" – another reason why he considers Germany to be "clearly in the lead" when it comes to autonomous driving. Why the public often sees this differently is that Tesla openly reports on all its actions, while German companies mostly keep quiet about their developments, especially until products are ready for the market. He also highlights how the high share of German parts in Tesla vehicles shows that Germany isn't lagging behind. The acquisition of German suppliers such as Grohmann in the Eifel region of Germany means that "to some extent, Tesla can be considered a German car".
Germany isn't just in the lead when it comes to traditional technology. New companies are always popping up and entering the league of global hidden champions. Simon names a few examples: the software company Teamviewer, whose remote maintenance software is installed on more than 1.4 billion devices across the globe, as well as the 100 year old Munich company Arri, currently the largest manufacturer of digital cameras worldwide, and Volocopter from the city of Bruchsal near Karlsruhe, which developed the world's first electric helicopter.
He also mentions Germany's usual advantages over other countries, such as its dual training program or its excellent engineering universities. However, when it comes to globalization, Simon is convinced that Germany is in an exclusive position: "In terms of its global presence, Germany is in the lead." Not only do the country's graduates exhibit excellent English skills, young Germans have extensive professional and private experience abroad. When visiting other countries, Simon often meets people who have never left their country, especially in the United States.
But even just considering the traditional export of German products, he still sees significant growth potential. "German export to Sweden alone is currently higher than that of the entire African continent, although almost a hundred times as many people live there compared to the Scandinavian country." The potential would be enormous if we also opened our markets to African products, "which is already necessary to prevent another million Africans from fleeing to Europe."
"I am overall very optimistic for the German economy," says Simon. He also doesn't expect Trump's economic policy or Great Britain leaving the European Union (Brexit) to have any major impact here. "Such developments can slow down the trend, but won't stop it," he adds confidently. Germany will profit from the development into a digitally networked world so long as it makes the necessary changes quickly enough, continues as much as possible to increase the high investment in research and development, and bravely grasps the opportunities of individual production brought about by Industry 4.0. Combined with the advantages of its location, high quality of products, and high production productivity, he sees no need to worry about the future of the German economy.
(© Frankfurter Allgemeine Zeitung. All rights reserved. Provided by Frankfurter Allgemeine Archiv.)
Upcoming related event:
3rd Hidden Champions
September 14 2017, 12:30pm-6:30pm
August 15

August 08