2019 NRDL Price Negotiations Concluded with 70 Drug Inclusions
January 16, 2020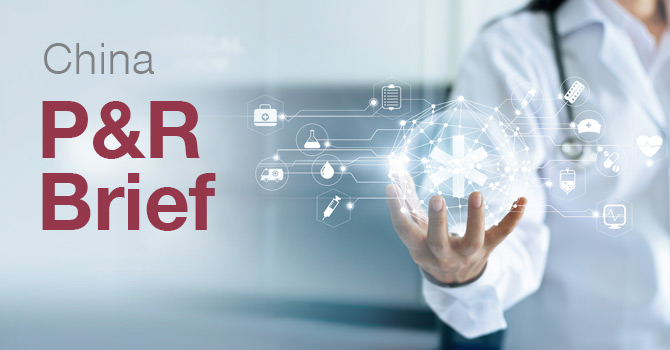 Article written by Fan Chen and Chris Wu
The results of China's national drug price negotiation 2019: 70 single-source drugs were added to the National Reimbursement Drug List (NRDL). Read about 2019 NRDL prioritizations, average price cuts and more.
The result of China's 2019 national drug price negotiation was announced by the National Healthcare Security Administration (NHSA) on November 28, 2019. The 2019 NRDL negotiation targeted single-source drugs which were launched in China before December 31, 2018. Out of 119 drugs negotiated, 70 were successfully added to the National Reimbursement Drug List (NRDL), including 52 medicines from MNCs and 18 Chinese medicines. Additionally, out of 31 drugs which were added to the NRDL in 2017, 27 re-negotiated successfully, including 22 medicines from MNCs. The outcomes of the 2019 NRDL negotiation will become effective on January 1, 2020, and be valid for two years until December 31, 2021. 
The average price cut was 61% for the 70 products which were negotiated for the first time, whereas it was on average 26% for the 27 products re-negotiated. For some therapy areas the price cut was particularly high: the average price cut of HCV drugs was more than 85%; prices of oncology and diabetes drugs were cut by approximately 65% on average. For the first time manufacturers can choose not to disclose the negotiated prices publicly. Out of 74 medicines from MNCs added to the NRDL, post NRDL prices of 46 drugs are confidential. 
The 2019 NRDL negotiation prioritized therapeutic areas including oncology, rare diseases, chronic diseases and pediatrics as well as essential drugs. As a result, all 5 na-tional essential drugs were included in the NRDL. Looking at the split by therapeutic areas, 22 oncology drugs, 7 rare disease drugs, 14 chronic disease drugs (including diabetes mellitus, hepatitis B, rheumatoid arthritis, etc.), and 4 pediatric drugs successfully negotiated. From 5 PD-(L)1s launched in China, only one local novel PD-1 inhibitor was included in the NRDL. With the inclusion of 7 orphan drugs, the NRDL increased coverage of rare diseases such as pulmonary arterial hypertension (PAH), Niemann-Pick disease type C (NPC), and multiple sclerosis (MS). 
According to the NHSA, a dynamic adjustment mechanism for NRDL will be put into place in the future that allows review and inclusion on a yearly basis. Once it becomes effective, drugs that failed to be added to the NRDL this year may have the chance to be included in the NRDL the following year.
---
HEALTHCARE NEWSLETTER
Boosting revenue and profits in Life Sciences. Our experts share comprehensive solutions for the complex marketing, sales, and pricing challenges faced by healthcare players. Read our latest newsletter issue and subscribe here.
---