Automotive Distribution: The Coming Revolution
October 01, 2019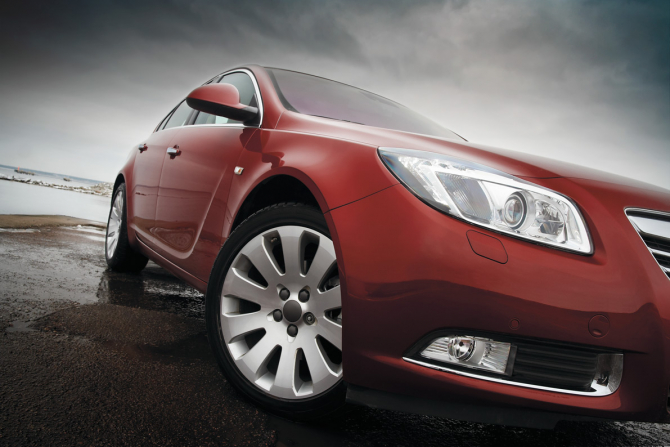 The ongoing disruption in the automotive industry has drawn considerable attention recently. However, the implications for traditional dealer networks have been largely overlooked, even though the changes are expected to have a major impact. Automotive expert Antoine Weill shares his opinion on new distribution channels and strategies.
Advances in vehicle technology aren't the only revolution in the automotive sector. Companies will also see their distribution methods disrupted by significant industry changes as well as by the financial difficulties that dealerships are facing. Traditional business models are therefore being called into question. Although the vast majority of cars are still sold by independent dealers linked to a specific manufacturer, this century-old model is under threat.

Demand for multi-channel offers
The current system is increasingly failing to meet the expectations of customers who have become accustomed to the type of experience the likes of Amazon, Netflix, and Spotify are able to provide with their products and services. While the sales force continues to value human interaction and the chance to "touch and feel" the vehicle, particularly during test drives, customers are looking for much more digital, multi-channel offers. Potential buyers also find the negotiation part so painful that most would prefer to go to the dentist than a car dealership!
The emergence of new online and offline players means competition is growing, as we saw recently when the supermarket chain Lidl offered a large discount on the Fiat 500. As such, manufacturers are increasingly turning to direct sales.
A number of other developments are impacting the dealership business model. More and more vehicle fleets are being set up due to a major shift away from vehicle ownership to shared mobility, and the sale of vehicles for fleets is typically carried out directly by manufacturers. In addition, the ramp-up of electric vehicles is depriving dealers of their main source of income, namely aftersales services, since these vehicles have fewer parts, are cheaper to repair, and their maintenance is partly carried out remotely. The arrival of autonomous cars will further reduce the importance of extensive networks of authorized repair shops, with large multi-brand repair centers taking on responsibility for maintenance.
Three scenarios for future distribution
Against this backdrop, we have identified three possible scenarios for the future of automotive distribution networks.
The first is the continuation of the current system but with a significant decrease in the number of independent dealers – at least one third is set to disappear in the medium term. In this case, we will see the centralization of manufacturers' back-office functions (IT, orders, marketing, logistics, etc.), with dealers focusing on the most critical customer activities (testing, delivery, etc.). We are already seeing this phenomenon in Spain and the United Kingdom where sales of parts to independent garages is often centralized.
The second scenario involves manufacturers conducting sales entirely in-house. This could happen if the dealership business model continues to deteriorate sharply and demand for digital multi-channel approaches intensifies, since resellers already struggle to meet existing needs from a technical and staffing perspective. This is the approach followed by Tesla, which has opened a few highly digital flagship stores in major cities. 
Lastly, manufacturers may consider selling their vehicles directly via online platforms, whether on company-owned platforms or external ones such as Amazon. Some manufacturers are already thinking about doing this, but the risks are very high and could result in them losing control over pricing and brand image and shifting power from the manufacturer to the distributor. It is therefore conceivable that they will only risk platform-based sales when left with no other choice, since they are aware a similar situation already exists in China with the Alibaba ecosystem.
While no one can be sure what the revolution in automotive distribution will bring, one thing is certain: dealer networks as we know them today are set to change substantially.
---
AUTOMOTIVE INSIGHTS
Boosting revenue and profits in the automotive industry. Learn about our experts' comprehensive solutions for the complex marketing, sales, and pricing problems automotive players are confronted with and subscribe to our quarterly newsletter.
---