CMS Drug Price Negotiation: Is it Truly a Negotiation?
January 15, 2020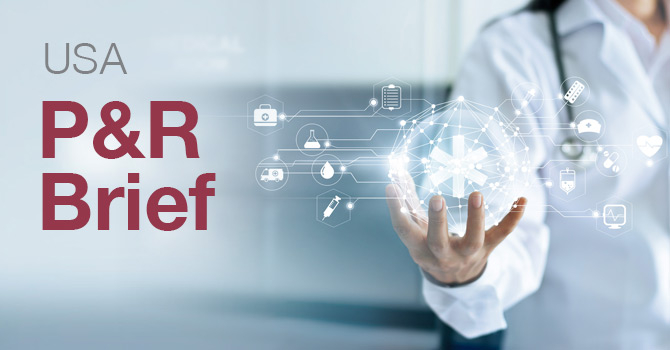 Will drug manufacturers in the US soon have to enter price negotiations with the Center for Medicare and Medicaid services (CMS)? Yes – if the Lower Drug Costs Now Act of 2019 is enacted. Read here what the proposed bill would mean for drug pricing in the US.
The House Democratic leadership is pushing forward with a proposed plan to reduce drug prices: the Lower Drug Costs Now Act of 2019, released on September 19th, 2019. This bill includes the establishment of several programs and requirements, primarily aiming to limit the prices of top-spending drugs. One of the key programs proposed by this bill is the Center for Medicare and Medicaid Services (CMS) negotiation of maximum prices for certain drugs, which is currently prohibited by law. Under this program, the CMS must negotiate the maximum prices for insulin products and at least 25 single source, brand name drugs that do not have generic competition that are among the 125 drugs that accounts for the greatest national spending or greatest spending under Medicare Part D and Medicare Advantage. 
The US prices would be tied to six international markets: Canada, Australia, the UK, Japan, Germany, and France. The negotiated US price should not exceed 120% of the weighted average price, i.e., average international market price (AIM price), across these six countries and should target at the lowest net average price in any one of the six countries. The penalty for not reaching a price agreement with the CMS within a defined period of time would be additional tax that starts at 65% of sales in the US for the drug in negotiation and rises by 10% for every three non-compliant months until the excise tax reaches 95% of its US sales. 
If enacted, this bill would essentially force the drug manufacturers into price agreement with the CMS, with a likely much lower price tag for the US, possibly lower than the AIM price, unless that price is lower than 95% of the current US price. Further analyses need to be conducted to understand the true impact of this bill. For example, the negotiation-eligible drugs only include single source drugs. However, this may exclude some brand name medicines that have generic competition but the prices are not impacted in a significant way. As the proposed bill targets the top 125 drugs by spend it is unlikely to impact newly launched products. Knowing that a significant price reduction may be in the future once the sales build up to a certain threshold, would manufacturers launch at even higher prices in anticipation of the effect of this bill on the future prices of their products? How will this impact their international pricing strategies?
---
HEALTHCARE NEWSLETTER
Boosting revenue and profits in Life Sciences. Our experts share comprehensive solutions for the complex marketing, sales, and pricing challenges faced by healthcare players. Read our latest newsletter issue and subscribe here.
---