Success With Amazon and Other Pure Players: Seven Tips for an eCommerce Strategy
November 25, 2019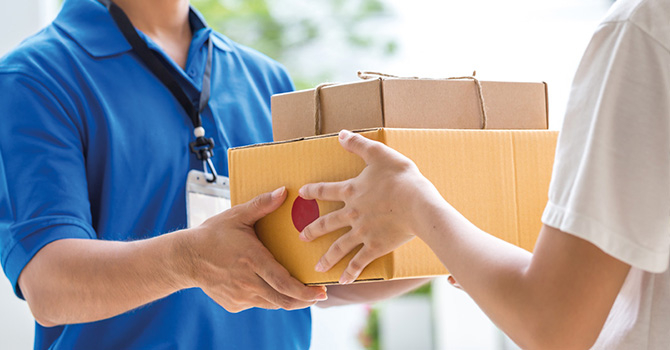 Amazon is a retail phenomenon that customers and manufacturers find difficult to avoid. Just like Zalando, Alibaba, and Jumia, Amazon's website no longer functions as a simple sales platform; consumers also use it as a search engine and rating tool. Companies in the consumer goods industry can unlock considerable benefits from partnerships with online retailers as long they have the right strategy in place.
Amazon, Zalando, Alibaba, and Jumia's websites are no longer just online department stores; they are also taking on the roles of search engines and rating tools. Consumers are buying a growing number of goods online, and as a result, large parts of the customer journey are becoming web-based. A recent study by the Institute for Trade Research in Cologne (IFH Köln) found that nearly 94 percent of German online shoppers are Amazon customers. In addition, the online retail giant is so influential that it even affects revenues outside of its website. In fact, on average, 60 percent of online purchases and nearly 30 percent of purchases made in stores are preceded by a product search on Amazon because the digital retailer provides its website visitors with instant access to product information, prices, and ratings & reviews.
Product ratings are becoming increasingly important for consumers
Manufacturers that aren't getting the most out of their partnerships with Amazon or other large online retailers are leaving potential untapped. Consumers increasingly value the product ratings left by other customers. According to our recent Trend Radar Study 2019, 81 percent of consumers consider product ratings important or very important, and around 80 percent have compiled a rating at least once before. Don't pass up the opportunity to stand out from your competitors by enhancing your customer focus. Without a proper retail strategy, you risk leaving valuable consumer potential on the table or could end up paying out compensation for unmet margin targets. This is especially relevant when dealing with such large international companies – gatekeepers to the consumers shaping your brand perception.
Seven action areas for success
In order to benefit from partnerships with online retailers, a holistic strategy is essential. From our project experience, we identified seven key elements to consider:
Channel strategy: Integrate your Amazon approach into a holistic eCommerce strategy with a clear objective, such as growing your online business or differentiating your core brick-and-mortar business. Ensure your company's strategy is aligned locally and internationally.
Product: Identify which products should be sold through Amazon - if any - and decide which product groups should be offered (e.g. "Best" products, long tail). Determine the attractiveness of selling standard products on Amazon, or specific product versions that appear (part-)exclusively on the platform (e.g. end-of-life exclusivity).
Relationship: Fully tap the benefits of Amazon programs, such as SVS and VSP, in terms of support, sponsored ads (AMS), and Fulfillment by Amazon (FBA), and consider the potential benefits of Amazon Marketplace – your products will likely be offered there with or without your involvement!
Organization: Coordinate your local and regional sales strategies with Amazon to achieve cooperation at an international level in addition to working on individual markets and competence centers.
Steering: Establish a more cause-based revenue allocation scheme by aligning internal structures and monitoring based on sell-out data or a central Amazon P&L; only using sell-in data to steer business isn't enough.
Price: Use value-based RRPs in the product life-cycle as a starting point for your Amazon list prices in order to aim for Amazon net-net prices above the expected minimum margin.
Conditions: Set up a performance-based trade terms system to secure profitability, and align the conditions in your current contract with Amazon more effectively through clearly defined counter performance.
One note in closing: Each of these elements offers opportunities for revenue optimization in itself. However, as we know from our project experience, to fully benefit from these best practices, they must be combined within a holistic eCommerce optimization approach!