Global Servitization Survey: Weather the Storm with Service-based Strategies
October 23, 2020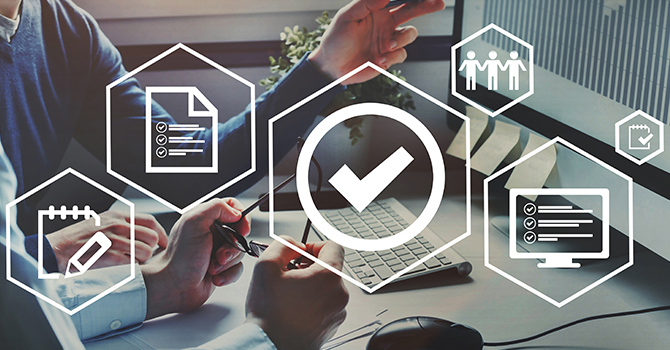 What does best-in-class servitization in a post-pandemic environment look like? To find out, we recently surveyed more than 200 commercial function leaders across multiple countries and B2B industries and asked them about the revenue impact, performance drivers, and key benefits of service-based strategies. Our global survey not only reveals the importance of services as a future source of sustainable growth, but also explores the success factors across the servitization journey, from one-off transactional services to full service solutions.
Even before the COVID-19 crisis, companies across all sectors faced increased price pressure. Low-cost competition from emerging economies, as well as a general migration of production and manufacturing activities made it a struggle to win on price alone. Moreover, commoditization facilitated competitors in feature matching, making product-based differentiation increasingly difficult to sustain — a risky situation, especially in a world where technology provides customers with information 24/7, allowing them to compare and discover new offers at a swipe. Greenfield opportunities also became increasingly scarce, growth rates declined, and R&D investments stopped paying back as they used to. Then came COVID-19, creating additional market challenges like reduced mobility and remote commercial activity, as well as unpredictable demand and customer behavior. Companies' priorities are changing more radically than ever, and the capital-intensive transactional business has largely lost its attractiveness in the near-to-mid-term.
Already prior to the pandemic, many B2B companies were exploring service-based strategies as a new source of sustainable growth, moving away from the traditional product-centric model of selling capital equipment, to an innovative product-service centric model. Especially now, in times of no or slowing volume growth, servitization is key to providing a new, long-term source of profitability.
In Simon-Kucher's recent Servitization Survey, 95 percent of companies told us that they plan to increase their service revenue over the next three years. Not surprising, as servitization comes with several meaningful advantages. Here are the key benefits named by the companies already winning with services:
Competitive differentiation: A servitized offering helps to prevent commoditization of the underlying product, while the alternative price model hinders direct price comparison
Increased customer value: More revenue generated is over the equipment's lifecycle through services compared to the actual standalone purchase price of the equipment itself
Reduced barrier to purchase: Companies are able to offer an alternative cost profile (e.g. predictable recurring fee vs. large upfront capex), decreasing risk for the customer
Customer longevity: Long-term contracts increase switching cost and reduce churn, and help generate deeper insights into customers' operations and specific needs, fostering improvements as well as up- and cross-selling opportunities
Stability of revenues: Servitization provides a more predictable and stable recurring revenue stream, as well as increased "stickiness" compared to original equipment purchases
Servitization is a journey, but you can start tomorrow
In response to COVID-19, it is likely your company's priority is to keep cash on hand and mitigate risk as much as possible. However, growth is still important, and servitization is here to help. Even the smallest changes in basic services can mean quick-wins for cash generation and the beginning of your servitization journey. Companies have switched from selling jet engines to selling flying hours, from selling cranes to selling moves, or from selling tires to kilometers traveled. Here's what you need to succeed with service-based strategies, summed up in four key steps and applied to a post-COVID-19 world.
Four steps for implementing and optimizing servitization in the resurgent crisis
1. Create a service list to communicate value
Our survey found that four in five companies struggle to charge for services. Part of the challenge is that competitors don't charge either, or customers refuse to pay. A greater problem revealed by our survey, however, is that the enemy lies internally. Many services are offered for free or not offered at all, because they are considered business as usual, or the sales team simply are unaware of their existence.
One thing that any B2B company can do today is create a service list and quantify the value. Which services are currently offered? Which are monetized, and how? You may even discover new services that are currently overlooked. The key is then to communicate the value and monetize selectively. Not every service needs to be charged, but proper communication increases the value perceived and sets an anchor for negotiations. Here, the sales team needs to be trained to follow a defined approach, such as systematically offering service X, or charging for service Y.
2. Differentiate pricing in the aftermarket business
In our survey, industries with strong after sales reported the highest service revenues, with machinery (19% of service revenues) and electronics (12%) providing a benchmark. For others in the aftermarket business however, money is left on the table, and uncharged services are the main culprit. Some reps even deliberately throw in aftermarket products and services for free in order to make their sale. 
The good news is that price sensitivity for spare parts and services is usually lower than for the main product, resulting in a greater ability to pass through higher mark-ups, especially when there is value differentiation. Mark-ups need to be differentiated based on the strategic role product role, value, market availability, and customer price sensitivity. There should never be a one-size-fits all price.
3. Reduce barriers to purchase through alternative pricing models
In our survey, companies attempting to monetize the service offering named customer openness as a significant implementation hurdle.  As such, improving sales capabilities and defining the best revenue model is critical for adoption. We find that less successful companies underestimate the direct link of offer design and price metric (rather than price level) to drive penetration and user adoption. As customers find it difficult to estimate costs, removing this main purchasing barrier should be a top priority.
You also might be thinking that servitization wouldn't work for your product. It has always been transactional, and the entire market knows that. However, what could be more transactional than buying the furniture you sit on? IKEA is turning things on their head with its "sofa-as-a-service" concept, having identified a segment that is looking for affordable, accessible, and sustainable furniture. What's important here is that rather than addressing the whole market or customer base, they have a clear target. Similarly in a B2B environment, you cannot target groups as broad as "industrials" or "business services." Only once you know the specific segments, can you find solutions and offerings to serve each of them.
4. Gradually transition from product provider to solution provider
Our survey also revealed that revenue growth potential for companies depends on the type of service offered. Introducing one-off services for transactions such as delivery, customization, and spare parts can increase a company's revenue by up to 130% (from 7.0% of revenues today to 16.1% three years from now). Contractual and recurrent lifecycle services, such as predictive maintenance, insurance, and repairs have the potential to increase revenues by up to 93% (from 12.9% of revenues today to 24.9% three years from now). Full service solutions, which drive the greatest share of service revenue today (16% of revenues), still have significant potential with an outlook of increasing revenue by up to 102%.
Your customers are likely trying to minimize their costs right now, and your ability to make their products operational for longer, e.g. through retrofits and maintenance, or to help them to strategically utilize their own resources, e.g., through outsourcing, will be key. Conduct a sales workshop to identify where you can maximize efficiency on the customer side, offer better product performance, reduce down times, etc. Not only will you preserve your customers' cash, which today is paramount, you start to make the transition from a product provider to a solution provider, creating stickier relationships and driving customer lifetime value over the long term.
Multiple sectors have already adopted service-based strategies and revenue models. What about your company? Are you going to wait until next crisis for the servitization shift?
For more detailed insights from Simon-Kucher's Servitization Study, reach out to Dave Clement, Brad Soper, Jan Haemer and Oscar Pinilla today.