French Banking Study: Advisors Help Traditional Players Attract Millennials
September 15, 2021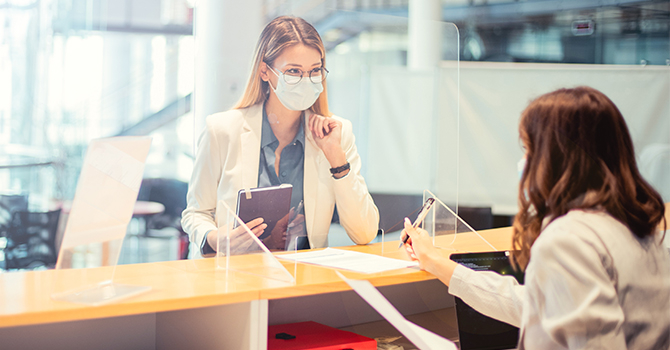 Our recent study on banking usage and customer expectations in the French market, reveals the strengths and weaknesses of new online players. Experts Florent Jacquet and Alexis Chery explain the rising value Millennials place on personal banking advice, and how it can be an essential growth tool for traditional banks.
Online banks continue to gain market share
According to our study, online banks continue to gain market share with a 25 percent increase in the number of customers by 2020, for a total of 12.5 million. It is important to note that there is also a concentration effect in terms of subscriptions, where customers stay loyal to one bank. The "Top Four" online banks now capture 90 percent of this market. These include pure players like Boursorama and Compte Nickel, as well as N26, the German neobank (operating exclusively online). In fact, Compte Nickel has recently been bought by BNP Paribas, and is now aiming for European expansion.
38 percent of French Millennials say they have at least one account with an online bank, compared to 22 percent of those aged 40 and over, ensuring the long-term success of these "Top Four". That said, the majority of people in both target groups continue to hold an account with traditional banks.
The success of online banks is not only due to low price levels
Of course, competitive price points largely explain the popularity of online banks, which often, for example, offer a free card, or do not charge international tariffs. Customers view online banks as three times cheaper than traditional counterparts.
However, this price transparency is also important when you consider that almost half of French people do not know the amount of their bank charges. This figure drops to one third in the case of online banks! So, there is an obvious opportunity for clarification among traditional French players.
Customer experience is also crucial. A mobile app that runs smoothly, the speed of subscription, and instantaneous bank balance updates are criteria almost as valued by users as pricing items. These are elements which traditional banks still seem to have potential for improvement.
The banking advisor: an opportunity to monetize, if properly understood
In the context of the rise of online banking, one might expect the banking advisor's perceived value to be challenged. However, the reality is more complex.
Three key findings about value perception:
The first observation is that the advisor's value has been reinforced by the health crisis, with the absence of a physical advisor being the primary reason for the reduced popularity of online banks during this period. Whereas in 2020, 57 percent of the population stated that they would not bank traditionally, in 2021 this figure went down to 30 percent, revealing the sudden surge in popularity for brick-and-mortar banking. Traditional banks, therefore, must continue to enhance the value of advisors to ensure growth.
Secondly, for the past three years, the importance of having a dedicated advisor has been steadily declining, especially among traditional bank customers. Expertise, therefore, seems to be more important than dedication.
Thirdly, younger people are more willing to pay for this service. There is a clear difference between Millennials and the over 40s regarding the advisor's monetization potential. Half of Millennials are prepared to pay for this service (either in the form of a subscription, or as a one-off contribution), compared with only 15 percent of over 40s.
GAFA: a clear dividing line between Millennials and over 40s
Google, Apple, Facebook, and Amazon (GAFA) obviously have a role to play in this context. When it comes to providing banking services, Millennials trust these sites far more than the over 40s do. This implies that GAFA will have an even greater role in the future. However, this expected role is currently limited to payment services – GAFA are not particularly expected to offer savings or mortgage services, for example. Moreover, mistrust of data use remains very high in France, and could limit further development.