Monetizing IoT: How to Define Your Success Strategy
April 10, 2019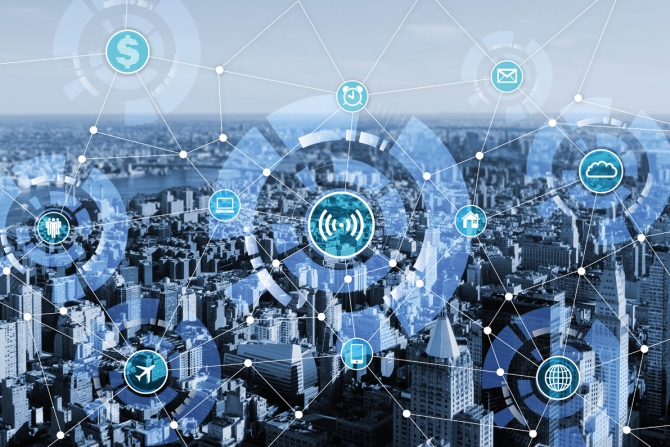 Solutions or services based on the Internet of Things are an important market, buzzing with high revenue potential. Making money out of their innovative IoT applications is something a lot of companies aspire to do, but wherein very few succeed. We identified four strategic steps to monetize them successfully:
The Internet of Things is buzzing with potential, and everyone wants to gain a fair share. At the beginning of last year, Huawei's Vice President of Carrier Business Group Marketing, Edward Fan, predicted the number of IoT connections would increase from about 600 million in 2017 to 33 billion by 2025. He estimates telco operators will be able to raise their IoT revenues from 8 to 400 billion US dollars. With 20 percent of their total revenue being generated by the Internet of Things. However, he does admit that IoT is still at a very early stage.
While everyone may agree there is potential, today's "low" revenue of 8 billion dollars might come as a surprise to many. Companies in telecommunications and other industries were hoping that IoT would start generating significant revenues two or three years ago. For these effects to be realized, it's important to consider several key questions. What strategy can be used to achieve a compound annual rate of more than 60 percent revenue growth from IoT? How can companies secure their piece of the pie? And how can they avoid previous mistakes and prevent disappointments? Based on our project experience, we believe a clear monetization strategy that is consistently applied and executed is the best approach to achieve these goals.
Gain insight into the new competitive environment
As the numbers mentioned above show, the growth rates predicted for the IoT market are huge. But what good is it if companies aren't able to tap into this potential? To plan an effective approach, it's important to have a comprehensive overview of the market. What kind of solutions and business models have the biggest commercial potential? Who is a reliable supplier, an innovative partner, a client with high potential? Who are the main competitors and what do they supply? Only with this knowledge can companies use their resources effectively and hold their own against competitors. Otherwise, it's difficult to find a strategy.
Identify target customers
When it comes to the Internet of Things, many providers are sailing in uncharted waters in terms of product development and sales approach. Their proven sales models don't work anymore. Telcos, for instance, typically have large-scale standardized products for a mass market. However, companies that want to offer IoT deployments need to take a more customer-centric approach.
One-size-fits-all tactics don't apply here. Providers have to identify and segment their preferred customers in order to address them in a targeted way and determine the right product offerings and pricing strategy. This is particularly relevant, as the revenue potential mentioned above assumes no price erosion until 2025. However, price erosion will take place unless companies continuously develop their services and differentiate their pricing to tap into the willingness to pay of different use cases. Does a company cater to small and medium-sized companies? Those usually demand standardized IoT infrastructure products, such as cloud or networking services, that can easily be scaled up for a relatively low price. Or are their target customers key accounts, which require highly individualized E2E solutions with a much higher price point? The difficulty lies in designing an IoT offering that is flexible enough to fulfill customers' diverse needs. While still being suitable for mass customization, i.e. standardized, simple to sell, and well structured.
Balance value and price
Being a relatively new and very complex market comes with another challenge. It's difficult for product manufacturers to assess the added value their IoT devices generate for their end customers. Will IoT increase sales? Save on costs? Tap into an entirely new customer group? Without sufficient experience, companies can find it hard to predict the actual benefits they will gain by enriching their offerings with IoT. As a result, they often fail to quantify the benefits and are cautious when it comes to sourcing the required services. They need cost transparency. But many providers use price metrics that are too complex and not clearly linked to their customers' benefits.
For example, some companies bill their digital services according to the amount of API requests per month. This is extremely difficult for customers to understand. Even if a customer knows what an API request is, very few have the ability to predict or calculate the payable amount. In pricing models like these, the amount of money users pay is not directly linked to the value they receive, creating a purchasing barrier for customers.
New pricing models have to be introduced to monetize IoT solutions successfully, such as individualized pricing models (1:1 pricing). In some cases it might even be necessary to provide sales teams with multiple alternatives that they can assign to individual customers according to their specific situation and needs. If companies can get their price metric right, the price level is significantly less relevant. This makes it much easier to convince customers and achieve better prices and revenues!
Enable sales teams to push new offers
It's not enough for IoT providers to simply have the right products and a suitable price model. They also have to push them via the appropriate sales channels and develop fitting communication messages. To promote connected devices, sales teams need a new set of skills, relevant knowledge, and suitable tools to present the solutions to customers. After all, getting a foot in the door first and cross-selling later hardly ever works. It's better to start selling a suitably varied product range now because it's much harder to persuade customers who are already using solutions from other companies. For example, once a B2C telco customer has different providers for mobile, fixed-line, broadband, and TV services, it takes considerable effort to get them to accept a convergent offer that includes all of these aspects. And B2B customers are traditionally even more reluctant to change.
Success in four steps
To monetize IoT offerings successfully, companies need to:
Analyze the market to identify the most relevant market segments
Develop a consistent product and offer strategy
Find a suitable pricing strategy that addresses current and future growth potential
Enable their sales team to push IoT offerings, since this requires different skills vs. selling traditional telco products
Simon-Kucher & Partners has acquired extensive practical experience, enabling us to offer our clients a comprehensive market overview. And provide them with new sales and pricing models for a sustainable monetization strategy.