Potential Rule Changes in the 2020 NHI Price Revision
January 16, 2020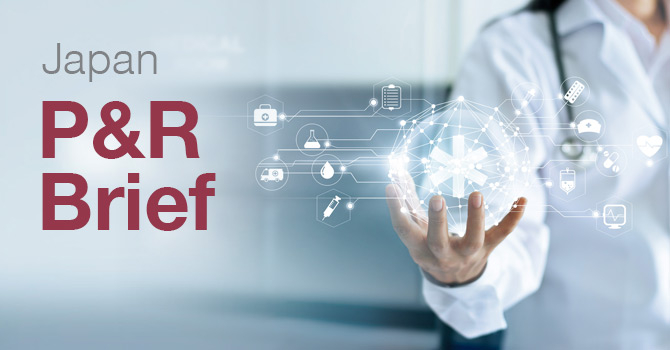 The next regular NHI price revision is approaching in April 2020, and the Japanese Ministry of Health, Labour and Welfare (MHLW) has recently published information about potential changes coming in 2020.
One proposed change is an update to the so-called "post-launch premium" system. This system allows manufacturers to receive a price premium for an already-launched product when new data are made available (either by further demonstrating the clinical usefulness for the existing indication or supporting an expansion to a pediatric or orphan indication). As part of the update, MHLW is considering granting premiums for indication expansions other than orphan or pediatric use. For example, MHLW is looking to reward data demonstrated in the elderly patient group (especially >75 years). Additionally, the update may allow the summing up of price premiums, if a product qualifies for more than one at the same time, which is currently not possible. All of these changes to the post-launch premium system would be new incentives, rewarding additional research and development efforts. 
However, MHLW outlines other proposed changes that target new ways to realize cost savings. One example involves changing the rules for the Comparator pricing method. Currently a new drug receives the same daily price as the pricing comparator (plus a potential price premium). With the new pricing rule, a discount will be possible for the new drug if it does not qualify for the so-called "Price Maintenance Premium" (PMP), while the pricing comparator does qualify. The PMP protects products from the regular NHI price cut and is granted to products meeting certain criteria (e.g. orphan drug indication or qualifying for a price premium due to clinical usefulness). The pricing rule change would result in a lower launch price for products not meeting these criteria for innovation or clinical necessity. 
The discussed changes suggest that MHLW is willing to reward products that are innovative, while strictly restricting the budget for products that are not. This policy is a consequent step in responding to a healthcare budget that is too limited to distribute without differentiation, and should continue for the foreseeable future.
---
HEALTHCARE NEWSLETTER
Boosting revenue and profits in Life Sciences. Our experts share comprehensive solutions for the complex marketing, sales, and pricing challenges faced by healthcare players. Read our latest newsletter issue and subscribe here.
---