Sales Enablement Tools, a Path to Growth
February 12, 2019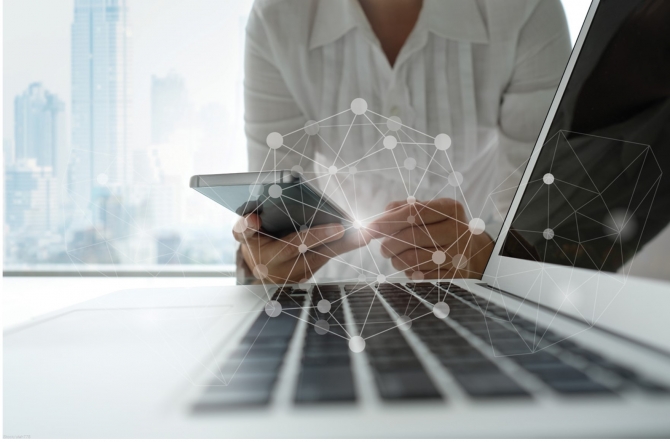 Sales enablement tools are all the rage at the moment, with many promising to be the silver bullet for growth. Based on the Simon-Kucher annual Global Pricing & Sales Study, with findings from 1,925 companies across major industries in over 40 countries, the majority of firms have invested in digital initiatives, with three-quarters focusing on sales enablement tools to improve their top line. As an example of optimism bias, despite the hype three-quarters of these initiatives failed to grow revenues.
Yes, we believe every company has to have a digital plan, but that plan can't be about the technology. It has to be about how you make more money! That requires a focus on the users – sales reps, managers, leaders etc. – and having the tools used effectively. We need to take their behaviours (both rational and not) into account.
I learnt the lesson about over-focusing on the technology a long time ago. I remember sitting through a CRM project discussion where the client sponsors were very disengaged during the new sales process design and usability discussions and then suddenly came to life when we started to discuss the technical solution. At that point, the main sponsor smiled, tapped his right-hand man on the shoulder and whispered a little too loudly, "Ahhh, the main course". Suffice to say this became a tricky project to deliver.
Focusing on Sales Enablement. 
As a top line focused consultancy, we at Simon-Kucher conduct thousands of commercial excellence programmes every year. In our previous articles we've covered sales incentives and strategy – this time we'll turn our focus onto getting the most out of sales enablement tools from a behavioural point of view.
#1 "If it takes less than two minutes, then do it now" (Present Bias)
David Allen's bestselling book, Getting Things Done, describes this great 'two-minute rule' for improving personal productivity. Unfortunately, lots of sales enablement tools have not taken this principle into account, with CRM often being a frequent offender. Consequently, busy reps, particularly those in the field, are presented with long forms that take ages to complete in the hope that the data will be useful for someone at some point in the future.
The result is that records aren't updated or, like the amusement arcade game Whack-a-mole, they are populated with the first answer in most drop-down boxes in an effort to click through the screens as quickly as possible. Either way, it defeats the purpose.
Fortunately, we are now seeing a new breed of apps that are simple, quick to use and have been designed for mobiles/tablets. By taking account of a rep's 'present bias' (placing more weight on things that are happening now) they ensure that the most important information is captured straight after the meeting rather than at the end of the day or when next in the office.
#2 "No-one pays list price" (Anchoring)
What guidance does a rep have on where to set prices for a customer? It is fairly typical for the rep to have a list price (or rate card), though they'll usually say, "No-one pays list price". Usually, the only other 'anchor' is the discount limit (ie. the point at which they have to escalate for permission). With no further guidance on the discretionary level in between, this limit has a 'magnetic effect' on discounting behaviour, thus dragging levels down towards it.
There is a better way though. By using Simon-Kucher's proprietary Peer Pricing technique we can set the target discounts at realistic levels between 'list' and 'limit', based on a range of similar deals (peer groups).
By colour coding the peer groups like traffic lights, we provide each rep with deal-specific guidance (anchoring), rather than leaving them to use the same level as the last deal they did (thus overcoming confirmation bias). The reps still make the final decision, but we are now also able to use peer pressure, as we have the ability to track their deal-making with simple metrics (e.g. "how many Green deals did you complete this month?"). The final piece of the puzzle is then to tie this in with their incentives.
#3 "The spreadsheet's on my hard drive somewhere"(Dunning-Kruger Effect)
Microsoft Excel still remains one of the most regularly used sales tools. The downside of Excel is that calculation errors can be very difficult to spot. During our work we've regularly seen spreadsheets with mistakes that have gone unspotted for years. These spreadsheets often lie outside the 'system', sitting on the individual laptops of the salespeople.
We know that some salespeople don't realise the limits of their Excel skills (Dunning-Kruger effect). For example, we've seen rebate structures where the achieved volume and resulting payout levels within a contractual agreement actually result in the company making less profit as each volume threshold is passed. While not the most sexy enablement tool, pragmatic rebate calculators can be provided to salespeople, who can then just focus on setting levels and thresholds to see the potential outcomes of any deal scenario.
#4 "They sell what they know" (Availability Bias)
There are only so many products that a salesperson can remember or feel comfortable selling. Consequently, we often see very concentrated sales across just a few products, even when the product portfolio is quite extensive. How can we help salespeople cross-sell a wider range of products?
Here, we are seeing the influence of more consumer-orientated approaches, such as Amazon's popular "People who bought this also bought this", in sales enablement tools. These techniques use data mining and predictive analytics on the full range of deals conducted to create 'next best offer' suggestions for the salesperson. They can be confident that the suggested pairing is a sensible one, even if they don't know the product well, due to the range of similar deals closed by their colleagues.
#5 "Winning awards or winning deals?" (Agency Problem)
A company's website is becoming an increasingly important sales enabler as more of a buyer's product/service evaluation is conducted online prior to speaking to a salesperson. The website should act as a funnel, supporting buying decisions, and with a clear call to action (even if the transaction is conducted offline).
Those goals are not necessarily the same as those of the web design firm, who can often be more focused on showcasing their creative talents, often in the hope of winning awards (ie. an agency problem). When not resolved, we've seen redesigns resulting in a much more professional looking website, but where the number of leads generated dropped significantly. Therefore, it is important to ensure that lead generation objectives are specified as part of the supplier evaluation criteria (and potential success fee) in the brief issued to the web design firm.
#6 "How did we miss that?" (Framing Effect)
"I've looked at these numbers for years and never spotted that". The difference? The client in question looked at 'the numbers' in a long list. Knowing that our eyes are one of the most powerful analysis tools we have, we 'reframed' the same data into a visual chart. Suddenly, we were getting their team pointing at each of the low margin outliers (customers in this case) and asking who each of them were.
Sales performance dashboards are usually part of any enablement project. Representing the sales data in a visual way, for example through scatter diagrams, helps identify interesting cases for further investigation and thus provides more insight into customer/sales rep behaviours.
Summary
Yes, sales enablement tools are important, but the focus must not be on the IT. It must stay on the task of making more money and on the importance of human behaviour in that.
It is worth noting that despite the proliferation of sales enablement tools, the single most important sales topic mentioned in our Global Pricing & Sales Study was Value Selling – it is just as important in the digital age. Having salespeople with the right skill set, who are able to articulate the value of their offering and its relevance to their customers, is vital.
---
This article was originally published in the Institute of Sales Management Winning Edge Magazine.  
Read more from our series:
Part 1: Following the Money: "Show Me the Incentive and I'll Show You the Outcome"
Part 2: So, You've No Room to Grow... or Have You?
Part 3: Sales Enablement Tools, a Path to Growth
Part 4: If You Build It They Will Come!
Part 5: Can You Sell a Price Rise?
Part 6: If You're Good At It, Don't Do It For Free
Part 7: Structure, More Than an Org Chart
Part 8: Leading Through the Crisis
Part 9: Get, Keep, Grow