Chemical Industry: 6 Immediate Measures to Deal With the Impact of the Coronavirus Crisis
March 18, 2020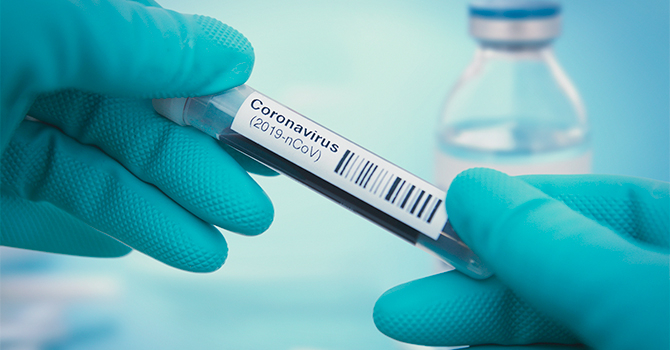 *The insights and recommendations shared in this article are based on the circumstances of March 18th 2020
The coronavirus continues to spread around the world. While the primary and foremost concern regards the well-being of everybody, businesses in many industries start to struggle. How can companies, for example in the chemicals sector, respond to this crisis? We defined six short-term measures.
This moment of crisis in the global economy and business environment is unique because of a previously unprecedented combination of three factors: the global healthcare crisis with the COVID-19 pandemic, the resulting lockdown of business operations and international trade, and the drop in crude oil prices. Due to unpredictable dynamics, a lack of relevant prior experience, and the absence of plug-and-play instructions, there are no easy solutions to meet these challenges. Still, we have been closely monitoring this development and want to offer you six measures on how chemical companies can immediately react to protect bottom- and top-line.
6 measures on how to protect your business now
Manage supply shortages wisely: In case your supply chain is disrupted, communicate quickly and in a transparent manner with your customers on availabilities. Plan volume allocation based on proper, value-oriented customer segmentation and use the opportunity to upgrade your CRM system to reflect customer value.
Be cautious on price, don't be opportunistic: This is not the time to drop prices to counter drop in volume, since the crisis, not your prices, is behind any reduction in demand. But it is also not the time to push through price increases or opportunistic price moves. Chemical companies are currently in a crisis planning and response mode, that's why their ability to implement price increases successfully is rather limited. Furthermore, traditional supply demand models and forecast models are not meant for such a crisis situation, so results are fraught with high error rates now. We would rather advise you to base commercial decisions on a few select indicators.
Guide your sales teams on how to secure short-term cash flow: Put your sales team's focus on following up on pending offers and opportunities as well as identifying cross-selling opportunities at existing accounts. Advise them to reach out to inactive accounts. Start to effectively manage outstanding receivables and DSO. Reduce working capital and align service levels according to customer segmentation. These are highly effective tasks and good examples for activities that your employees can handle while working at home.
Fully embrace digital tools and technologies: Be aware that this crisis might act as a catalyst or forcing mechanism for preparing teams to fully embrace digital tools. Review your commercial and sales processes and identify the steps that can be digitally supported. Then, if needed, quickly launch concise digital enablement projects. Digital communications solutions like Zoom or Slack have a high potential to manage the transition effectively.
Create a cross-functional commercial crisis team: This team, comprised of stakeholders from management, sales, and marketing, acts internally and externally as responsible point of contact individuals. Their task is to communicate regularly and frequently using crisis-specific commercial dashboards (rather than exchanging "anecdotal evidence"). In addition, we suggest to form designated task forces to prepare for the recovery phase. Flexibly reallocate your best resources to these task forces.
Keep a long-term perspective: While the duration of the crisis and the exact shape of the recovery are unclear, we know that this crisis will be temporary. Do not act short-sighted on the basis of pure profit opportunities. Do not strain customer relationships due to short-term windfall gains. The crisis is also not the best time to launch new products and services – unless, of course, they add specific value during this phase of the pandemic.
In a fast-changing, volatile situation like the one we all are experiencing right now, fast decisions and an adaptive approach are required. Hopefully it won't be long until we can start thinking about recovery measures. Take care!