MatchPro® – Finding the Best Personality Match Between Customers and Relationship Managers
March 09, 2018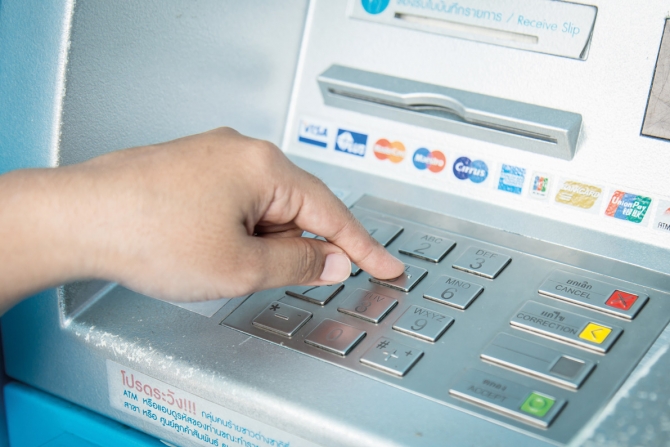 How can companies improve the customer experience and ensure good relationships in private banking and wealth management? Jan Engelke introduces MatchPro®
Relationship managers have an important influence over customers' decisions when choosing which bank they will use and stay with. Even if customers use more than one bank, relationship managers still affect which bank customers will choose as their main bank. Numerous studies have confirmed this effect, and this is particularly true now that the customer relationship is being increasingly digitalized. The number of personal interactions between customers and relationship managers is decreasing, so it is all the more important that all conversations run as smoothly as possible. "Matching customers with a relationship manager who they can trust is going to be one of the most important challenges in the future", says Christoph Weber, Head of Private Banking at Zürcher Kantonalbank.
In reality, systematic matching doesn't take place on a regular basis. 65 percent of banks assign customers to a relationship manager and 25 percent assign customers simply using intuition. Only at 5 percent of banks is there a systematic process. The advantages of systematic matching have been proven scientifically. When the customer relationship is stronger and trust exists between the customer and the relationship manager:
The rate of completion for new customers, products, and services is higher
Up-/cross-selling is more effective
Better prices are implemented
The rate of "stealth churn" is lower
Higher level of customer satisfaction and the relationship manager is happier
How are best matches found and what are the determining factors? Similar to dating platforms, such as Parship, ElitePartner, or Zoosk, we have developed the MatchPro® process. MatchPro identifies a small number of relationship managers that match the customer in terms of technical knowledge and personality. To achieve this, the following three areas are assessed by the matchmaking formula:
Commonalities and similar experiences in their private life and work life: This includes similar hobbies, interests, or sporting activities. Overlap in these areas provides a feel-good factor and creates a basis for conversations.
Compatibility of personalities and working styles: Elements are taken from well-known systems for classifying character traits, such as the DISC or MBTI models. The process takes into account that two individuals with the personality type "guardian" will be very compatible. While combining the types "guardian" and "idealist" won't work well, for example. Even expected working styles and behavioral patterns need to be considered. For example, confident people who enjoy making decisions prefer to be shown multiple alternatives to choose from, while more unsure customers prefer to receive a sincere recommendation.
Technical knowledge and experience of the relationship manager: The expertise of the relationship manager should match the level of knowledge and needs of the customer. A relationship manager for a customer taking out a mortgage for the first time only needs to have solid financial knowledge. While a relationship manager for a more experienced customer should be able to speak as a one-on-one expert.
The MatchPro®-algorithm takes into account human (soft) factors as well as technical factors. This is significantly better than allocating customers to a relationship manager arbitrarily e.g. according to availability. Interestingly, the optimal weighting of these three areas differs depending on the country and customer segment. In the retail segment, commonality and shared experiences play an important role. However, in private banking, technical knowledge and the industry experience of the relationship manager are more relevant.
The most promising area of application for this matching approach is the allocation of new or potential customers. For example, when requesting a mortgage or re-allocating existing customers to new relationship managers. In practice, the success of systematic matching depends on the following factors:
1) Selecting a profiling method: In order to be able to conduct a matching process, banks need to have access to the information mentioned above. Experience shows it is best to offer customers a choice between two alternative methods. Either the customer explains what type of relationship managers he is looking for and what characteristics they should have, and the algorithm finds the relationship manager that most closely matches their requirements. Or, the customer enters their own profile information and this is used to find the most appropriate relationship manager. The advantage of the first option is that it maintains confidentiality, as the customer is able to tell the customer service agent their requirements without revealing personal information. However, the second method has been shown to provide better matches. It tends to take longer and the customer must be prepared to provide information about themselves and their personality.
2) Conducting the profiling: The profiling process can be conducted online or on paper. When new customers request an appointment, they are sent the link or a paper form to fill in. It is important to explain the advantages of profiling to potential customers. For existing customers, their inhibition level is generally lower, as they already have a certain level of trust. The profiling process shouldn't take longer than five minutes.
3) Having several consultants to choose from: The customer should be offered two or three relationship managers with a short description of each. Now the customer has the freedom to choose the one they would like to work with. Naturally, the availability of relationship managers is key and this could pose an issue for smaller offices. However, customers are generally ready to travel a certain distance for important banking business if they receive better, i.e. more competent, consultation. This is comparable to visiting a specialist doctor, where having to travel a certain distance for an appointment is not a major factor. Of course, this problem can be avoided completely if relationship managers are able to meet customers at their homes.
Improving the matching process has a direct impact on revenue. The simplest way to quantify this is in terms of new business. In our experience, the completion rate can be increased by between 10 and 25 percent. For existing customers, improvement depends greatly on their customer segment and their current level of satisfaction. But even here, we see noticeable improvements. The effects listed above also come into play, however, these usually only develop over time and are difficult to quantify.
It is astonishing that banks have hardly used this aspect of professionalizing sales until now. This is particularly important for banks that position themselves strongly on consulting competence and proximity to the customer. In times of customer alienation due to omnipresent digitalization, this is an untapped opportunity that they can use to strengthen their position and their USPs. And move closer to the customer.