Preparing your Biopharma Brands for the World Post COVID-19
April 21, 2020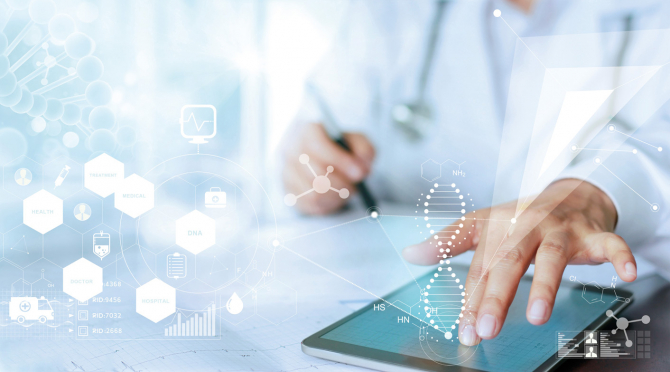 *The insights and recommendations shared in this article are based on the circumstances as of April 22nd, 2020
In this multi-part series, we discuss how pharmaceutical companies can future-proof their biopharma brands for the realities of our world amid COVID-19. In this first article, we look at perceptions across the US and EU5 and highlight three brand categories where companies should already start making preparations to re-vitalize their brands post COVID-19.
The coronavirus has caused severe impact on the world's population, the world-wide economy, and society as a whole. It has placed global public health institutions on high alert, as the number of confirmed cases has reached almost 2 million1 patients across the world at the time of writing. The World Health Organization has announced the COVID-19 outbreak a pandemic due to the high number of confirmed cases, large impact on public health, and fast spread of the disease across country boarders.
The COVID-19 crisis is currently having an enormous impact on our lives and our businesses. It appears to many of us as if there is no reprieve in sight for a significant period of time. However, as with all crises, whether medical, financial, or otherwise, there will be a light at the end of the tunnel, a final end to the crisis. The world that we will find ourselves in at that time will however, no doubt, look different than the one we lived in prior to the crisis.
First Word recently published a study2 with 245 HCPs across the US and EU5 regarding their perceptions of the impact of non-face-to-face interactions with industry representatives. The study shows that:
Fact: To 35- 75% of physicians, non-face-to-face interactions with industry representatives are of low or non-priority.
Self-Assessment:  How much priority will you give to speaking to pharmaceutical industry representatives remotely until face-to-face meetings resume?
Fact: Six in 10 physicians polled believe the reduction in meetings will temporarily reduce their use of therapeutic treatments they are less familiar with.
Self-Assessment: Do you anticipate that a lack of face-to-face meetings with representatives will reduce your use of therapeutic treatments you are less familiar with?
Fact: Eight in 10 physicians polled believe the amount of virtual meetings will permanently increase.
Self-Assessment: Do you think a permanent increase in the number of remote meetings will be one long-term outcome which results from the COVID-19 outbreak?
Information like this gives us reason to pause and reflect upon our businesses and current and potential future brand strategies. There are several types of brand categories where we should possibly start our efforts. To mention a few, we have:
Complex therapies (e.g., gene and cell therapies)

Share-of-voice sensitive therapies (e.g., TNF inhibitors)

Optional therapies (e.g., dermatology drugs)
Areas with high dynamic patient potential and newly launched therapies are also candidates for focus.
While customers may currently have their focus on COVID-19 and its impact on their businesses, your focus should be on pressure-testing your brands, to anticipate what the new market realities will be post-COVID-19. How they are most likely to impact your existing brands? Where will you need to revise and re-vitalize your current brand strategies? How should you alter your key communication messages, or make changes to your media-mix? And of course, don't forget to train your customer-facing teams to be ready to execute.
This work can be done via virtual means and should involve representation of your cross-functional team. The team will need to anticipate changes in the patient journey, market environment, and resulting prescription barriers. Furthermore, you can pressure-test and adjust your strategy and business planning in the context of these upcoming barriers. Finally, the team will align on and create action plans to prepare and successfully implement the re-energizing initiatives for your brand.
We have identified three key challenges in the current healthcare landscape that biopharmaceutical companies need to overcome. Read part 2 of our series for a deep dive into these challenges, as well as recommendations on how to future-proof your biopharmaceutical brand launch.
1World Health Organization, 4.16.2020
2First Word poll of 245 physicians across the EU5 and US, Physicians surveyed March 2020, results published 3.31.2020
Read more about our recommendations:
Part 2: Overcoming New Challenges in Biopharmaceutical Launch Strategies amid COVID-19