Purchase Incentives in the Automotive Industry: Cash Discounts Still the Most Common Method
February 12, 2019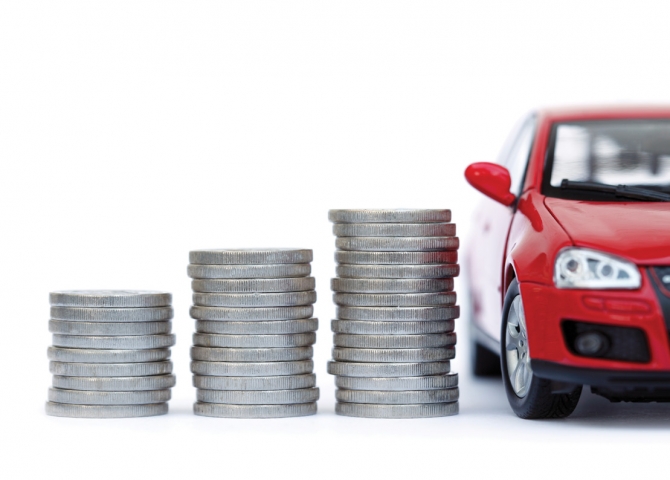 Discounts on new cars in Germany are at record levels with automotive companies granting more and more cash incentives to compete for market share. Car manufacturers currently spend an estimated ten to twenty percent of their gross revenue on discounts and sales incentives, but how effective are purchase incentives? Our new study* provides useful insight.
Automobile manufacturers typically use monetary incentives such as simple cash discounts on the list price to appeal to potential customers. The upside is that customers can immediately see the price advantage. However, the drawback for car manufacturers and dealers is that every monetary incentive they grant reduces their profit margins by almost the same amount. Despite this, over 70 percent of print advertisements promote these kinds of incentives.
In our projects, we see that although customers initially associate higher cash discounts with greater value for money due to lower purchase prices, after a certain point, the effect diminishes and any further discounts provide almost no additional benefit from the customer's point of view. For this reason, manufacturers shouldn't keep increasing discounts without attaching conditions. Instead, they should consider changing their incentives approach. Nonmonetary incentives, such as warranties and special add-ons or services, often cost the company less, so they have a more moderate impact on margins.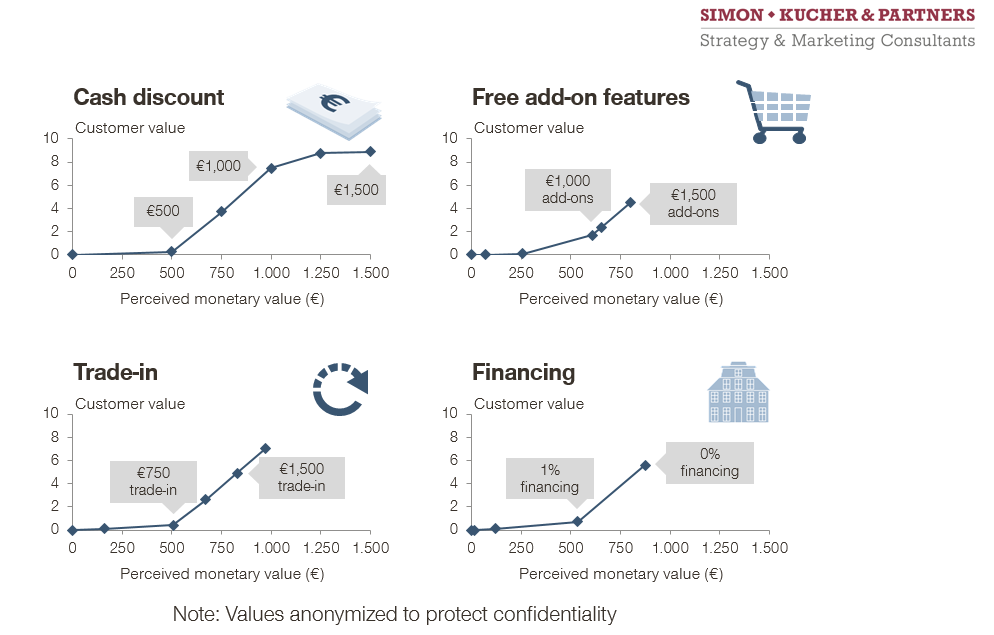 However, our study shows that nonmonetary incentives are granted less than 30 percent of the time and feature in a similarly low proportion of advertisements. When nonmonetary incentives are offered, they mainly take the form of warranty extensions. Only a few car manufacturers incentivize purchases with additional special features or accessories.
Uninspiring discounts fail to motivate customers
When customers are continually bombarded with advertisements, many promotions end up getting lost in the shuffle. Companies rarely create a sense of pressure to purchase, such as by making their special offers time-limited. Only about one in ten ads communicate prominently how long the special offer will last, with the other nine relegating the end date to a footnote.
Moreover, dealers who have gotten carried away in the cash-discount frenzy seem to forget that only about a quarter of customers pay in cash when buying a new car, while the majority opt to lease or finance. The cash-discounts that are typically advertised in print don't fit with how customers actually behave. Likewise, the price psychological advantage of comparatively low leasing and financing rates is neglected.
---

Related insights: Automotive Industry: Avoiding the End Customer Incentive Trap in Five Steps

---
Cash discounts and other purchase incentives are important levers that enable car manufacturers, dealers, and importers to increase volumes in the short term and motivate customers to buy. However, uncoordinated discount campaigns can severely jeopardize margins. By following a customer-focused approach that includes the right incentives, effective internal approval processes, and close monitoring of sales success, companies will be able to strike the right balance between margin and volume and ensure they remain profitable.

*About the study:
A team of automotive experts from Simon-Kucher compiled and analyzed 109 print advertisements featuring discounts  or incentives. The sample consisted of ads from 25 manufacturers appearing in German automotive magazines (auto motor und sport and AUTO BILD) from May 2017 to April 2018.
---
AUTOMOTIVE INSIGHTS
Boosting revenue and profits in the automotive industry. Learn about our experts' comprehensive solutions for the complex marketing, sales, and pricing problems automotive players are confronted with and subscribe to our quarterly newsletter.