What's the Status Quo of Book Transformation at Swiss Banks?
March 13, 2018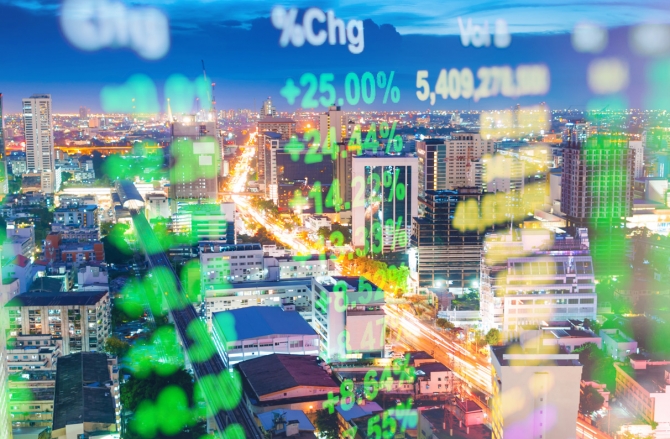 The ongoing margin pressure within the private banking sector requires customer-centric measures. The general consensus is that current issues are best tackled with the introduction of new MIFID II and FIDLEG compliant advisory value propositions that produce stable revenues. However, many Swiss financial institutions are hesitating or seem entirely helpless. The reason: They have neglected to take the initiative in transforming existing investment accounts into value-added solutions in the past.
It is too early to say what impact MiFID II and FIDLEG will have. The market has seen significant shifts since the authorities have started to tighten investment advisory regulations and to demand more transparency. New innovative advisory solutions promise stable revenues and higher levels of process-automation while reducing costs or at least minimizing their increases. In addition to that, an increase in the quality of advice due to new certifications is shaping the change.
New structures in the investment offering
A crucial factor of the restructuring of the investment offering is the necessity to mark the boundaries between products with and without advisory services most prominently. European banks cannot yet agree in their predictions regarding what advisory solution will dominate the future. However, the majority of Swiss banks see diversified, fee-based advisory propositions in the lead. Institutions abroad see discretionary mandates as the most important value proposition of the future. Naturally, these visions are highly influenced by the banks themselves as well as their goals.
Nevertheless, there is agreement on one point: The classic advisory solutions that have historically been based on custody and transaction fees without clear contractual agreements regarding the advisory service level – and no separate charges for advice – will successively be replaced by fee-based models.  In addition to that, digitalization and automation are currently changing the advisory offering landscape. Especially in terms of portfolio-monitoring and proactive advice as well as customer interaction. This creates opportunities for digital entry-level value propositions without the need for costly relationship managers (e.g. robo-advisory solutions).
How serious the banking industry is about its change is best illustrated in the efforts of the majority of banks to move customers from self-directed solutions to advisory or discretionary solutions. Only very few Swiss private banks are currently not offering any new advisory solutions. Typically, solutions are divided into (three) standardized service levels, following the "good, better, best" principle and have names such as "basic", "advanced", or "expert". This categorization seems – similar to the service levels in retail banking - quite reasonable as it allows for differentiated catering to the needs of increasingly differentiated customer segments.
Identifying and meeting customers' needs
In-depth analyses show that the offering landscape can vary significantly, particularly within the entry-level segment. In Switzerland, only a handful of banks (e.g. Julius Baer) currently offer purely transaction-based advice. The majority of Swiss private banks, such as the large universal and (inter)national banks, focus on strategic portfolio-based advice. The rationale for this is that clients may want to be able to identify and avoid investment risks in their portfolios. Unfortunately, portfolio-based solutions fail to meet the needs of customers who only hold few positions in their portfolios and who produce a very low portfolio turnover. What they actually need is sporadic advice combined with the transaction-based option to challenge their ideas with an investment expert. In other European countries – let us take a look at the UK and Germany – banks such as Deutsche Bank offer entry-level products with purely transactional advice. These are a MiFID II compliant responses to the essential customer need for lean, non-portfolio-based advisory propositions.
Banks would be well advised to not only structure their advisory services in regard to regulations but also focus on specific customer requirements. In addition, value propositions must be regularly reviewed and adapted in order to stay up-to-date in the rapidly changing market environment. As a result, some banks are already in the process of revising their first advisory solutions – "Advisory 2.0" is already in under development.
Transformation determines success
It is even more important to establish effective processes in parallel in order to get customers excited about the new advisory solutions and actually be able to migrate them to the new value propositions. Even the best service models won't succeed if the customer migration process is ineffective.
As with the offering structure, there are considerable differences between the migration processes applied by Swiss private banks. While a few private banks rush through the migration phase, many others are struggling with the transformation process. For example, only a few Swiss banks so far offer inducement-free advisory propositions – and other proposals motivating customers to switch to new value propositions are in short supply.

A recent market analysis by Simon-Kucher & Partners reveals that conventional self-directed value propositions without any explicit advice still represent the lion's share of Swiss private banking with an average of around 55 percent of assets. So far, only a few private banks have managed to migrate the majority of their assets to advisory solutions.
Simon-Kucher & Partners have successfully supported a considerable number of banks in Switzerland throughout this difficult path and our recipe for success is: "Don't let client advisors do it on their own!" Tried-and-tested migration and re-pricing tools provide excellent support in this regard. Depending on the size of the bank, these tools are either Excel- or web-based, enabling client advisors to transparently analyze each customer individually and access their overall relationship with the bank, ensuring that every customer can be offered the optimal solution. In addition, these tools help develop a fact-based, consistent pricing system that is compliant with rules and regulations on granting special conditions.
It is important to assist client advisors during the entire migration process with a multi-level support strategy and to formulate clear objectives by asking: How many clients do we want for each proposition? Which customers do we want to sign discretionary contracts with? How many basis points should we aim for? How quickly should we conduct the migration? Only with the right preparation, the defined objectives can be achieved. Particularly by developing and implementing targeted sales training sessions, suitable communication materials (above all, value arguments), price and performance analyses, and effective monitoring and reporting mechanisms. This provides banks with the tools they need to set the right course, track and document progress, and continually refine the methods used.
The private banks that Simon-Kucher & Partners have supported have transformed 80 percent of their "execution-only" customers into mandate customers within 15 months, increasing total revenue by six to ten basis points – the equivalent of raising fees by 15 to 20 percent. While it doesn't take magic to implement the book transformation approach for value-added propositions, it certainly takes some effort. If managed correctly, this exercise can become a significant revenue driver.