Will Patented Drugs Be Included in the Revised National List of Essential Medicines (NLEM) and Subject to Price Control?
January 05, 2021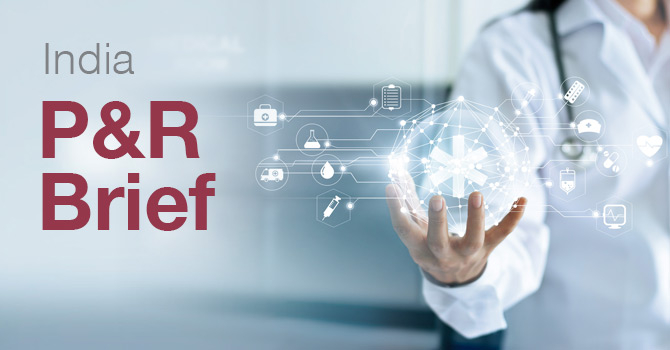 We discuss the revisions for India's NLEM 2020 as well as the clear need to establish price control measures for innovative, patented drugs commercially launching in India.
The National List of Essential Medicines (NLEM), modeled on the World Health Organization's Essential Medicines List (EML), forms the basis for drug price regulation in India. NLEM medicines are subjected to a price ceiling for all patients (independent of insurance status) and primarily consists of therapies that treat conditions with a high public health burden, amongst other inclusion criteria. NLEM has undergone several revisions and amendments since its inception and the latest version NLEM 2015 (amended in 2019) comprises 376 drugs, 857 formulations, and four medical devices. 
Revisions for India's NLEM 2020 are underway, but have faced significant delays due to COVID-19. In August 2020, the government's Standing National Medicine Committee (SNMC) experienced yet another challenge with pharmaceutical stakeholders urging the committee to exclude patented drugs from NLEM 2020. 
Drugs included in the NLEM 2015 are subject to a price ceiling under the Drug Price Control Order (DPCO), calculated using a simple average of all drugs under the same category, but with a market share of at least 1%. Conversely, drugs excluded from NLEM 2015 are not subject to a ceiling, but are limited to price increases of up to 10% annually. 
In January 2019, the government's Department of Pharmaceuticals introduced an amendment to the DPCO such that (1) new patented drugs, manufactured both in and outside India, would be exempt from price control for five years from the date of commercial launch in India. (2) Orphan drugs, as determined by the Ministry of Health, would also be exempt from price control.
While this amendment resulted in a widespread influx of innovative therapies in India, access to the larger patient population was hampered by prohibitive prices, in line with the willingness to pay of  wealthier individuals, which make up a small portion of the ~1.3bn population. To illustrate, the oncology therapy Keytruda has a list price of ~$6500/month (depending on indication) while the per capita income in India is only ~$2130/year. Prohibitive prices of innovative therapies have resulted in a strong backlash from patient support groups and the medical community, with several experts noting the need to make new therapies affordable for all patients. This, in turn, has urged the government's SNMC to consider including patented medicines in the NLEM 2020 as a means to provide affordable healthcare to a broader population.
Tradeoffs between innovation and affordability remain complex to say the least. On the one hand, from a patient perspective, the SNCM should include drugs in the NLEM 2020 based on their ability improve to treatment outcomes and address unmet medical needs in priority disease areas (similar to WHO's ELM), and not based on their patent status. On the other hand, this becomes a bitter pill for the pharmaceutical industry to swallow as significant price discounts would need to be offset with large volumes to make a commercial launch in India commercially viable. 
While there may be a clear need to establish price control measures for innovative, patented drugs commercially launching in India, it remains to be seen whether the SNMC will establish these guardrails by including patented medicines in NLEM 2020, or by using alternative, nuanced price control measures that make it worthwhile to pharmaceutical companies while keeping therapies affordable for the broader population.