Simon-Kucher's automotive supply experts work with automotive technologies suppliers around the world. We create marketing, pricing and sales strategies for their products, services and software. Our solutions include pricing for new technologies, software and software-related products, as well as optimising sales structures and aftermarket performance. We help clients answer strategic questions and maximise profits at any stage of a product's lifecycle – for innovations, serial parts or the aftermarket. The result: a sustainable boost in revenue, efficiency and customer satisfaction.
For many years, our automotive supplier consultants have been working with original equipment suppliers (OES) and independent aftermarket companies (IAM) around the world. We have offices in the largest automotive markets: USA, Japan, Germany, China, France, Spain, UK, and Italy. 
Our projects for automotive suppliers have included:
Implementing new pricing systems for products and services
Designing new price models for data and software products
Quantifying volume potential for new products
Creating market-entry strategies and customer segmentation
Improving price defense activities through sales force training and pricing tools
Designing global pricing processes and training programs.
Automotive Suppliers Experts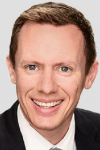 Managing Partner Australia