Electronics
As experts in strategy, pricing, and sales, we offer the full range of consulting services to electronics and electric engineering companies of all sizes. Whether you specialize in automation, monitoring, electronic components, electrical components, business electronics, or electronic infrastructure, our expertise can help you achieve your potential. We operate at a global scale in markets including China, Southeast Asia, Western and Eastern Europe, and the US.
Portfolio optimization
Are your products and systems tailored to your target sales markets? What are the most important purchasing-decision criteria from the customer's perspective? We can advise you on which products and systems you need in your portfolio to address new growth areas (e.g. medium-sized markets, industry 4.0, digital added value) and gain market share in existing segments.
Pricing
Would you like to increase your return on sales by two to four percentage points? We have the pricing measures to do just that. With innovative pricing models, you will be able to unlock the added value of your products and systems in future negotiations. In addition, we can help you identify "quick wins" to rapidly increase revenue.
Sales
What does your current sales approach look like? Does it target growth regions and segments? Which organizational structures and processes does your sales team need in order to grow successfully and perform effectively in the market? Together, we can develop a strategy to manage your sales resources as efficiently as possible and allocate them to new and existing customers in a targeted way to achieve maximum profit. Thanks to our extensive project experience, we understand the potential of digital technologies and know how they can impact your sales approach. We will also show you how to use customer and usage data from digital products to enhance sales activities.
Digital added-value and data-driven business models
Digitalization is impacting all areas of business. We can explain what this means for your products, monetization strategies, and processes. With the help of a comprehensive digital strategy, we can help you integrate digital products into your existing portfolio, market them successfully, and define attractive segments. In addition, we can provide you with suitable monetization approaches, including price metrics such as subscription models. During the implementation phase, we can help you adapt the role of sales to address any challenges that may arise.
At a glance
We support electronics companies by:
Developing digital monetization strategies and supplementing existing business models with data-driven revenue models (including selecting the appropriate sales approach)
Designing growth visions and strategies
Setting up strategy processes and defining responsibilities in the company
Conducting portfolio analyses and market segmentation
Reviewing sales approaches (i.e. sales audit), optimizing sales activities, and providing sales training
Ensuring the sales organization is customer-oriented and sales staff are being steered with incentive systems
Supporting (global) key accounts and ensuring suitable organizational structures
Reviewing pricing strategies and developing pricing levers at the product and customer levels
Steering margins with systematic pricing models for transactions and projects
Semiconductors
What are your company's goals? How can you find the right pricing strategy to achieve them? We can help you answer these questions. Simon-Kucher advises global leading semiconductor and electronics companies on strategic and tactical marketing and sales issues.
Pricing and sales
As industry experts, we know that semiconductor and electronics manufacturers are struggling to find the right balance between the average selling price (ASP), revenue, margin, and profit. Even if the right goal is defined, companies are having trouble knowing which pricing approach to take to achieve it. In addition, they are faced with increasing pressure from all players in the value chain, including suppliers, OEMs, providers of electronic manufacturing services (EMS), and retailers. To generate added value, companies need innovative pricing schemes. We can advise you on this and help you create additional incentives for sales and retail partners to maximize the value of each deal in negotiations rather than internally trying to seek approval for lower prices.
The focus is on introducing value-based pricing, where the price is mainly based on customer's perceived value of a product. We can help you analyze the willingness to pay of attractive customer segments, manage price expectations, and optimize lifecycle pricing.
At a glance
We support our clients in the semiconductor industry by:
Designing optimal product and service packages
Developing strategies and business plans for new product launches
Optimizing key account management and negotiations
Enhancing sales structures and supplier incentive systems
Developing worldwide market segmentation and value-based pricing approaches
Creating new pricing processes and pricing organizations
Providing training for sales teams
Electronics & Semiconductors Experts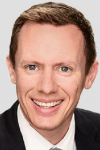 Managing Partner Australia