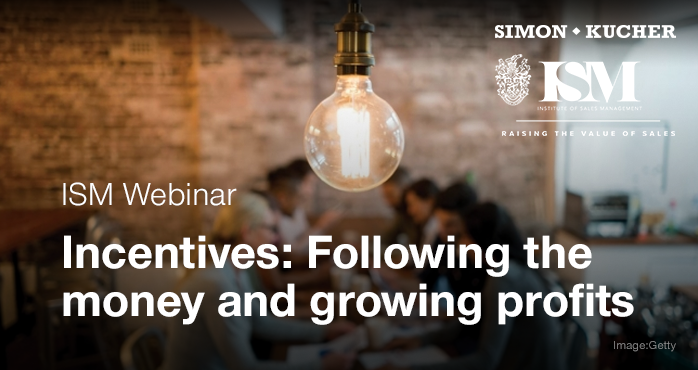 Incentives can be a powerful lever to drive sales, but it can be a challenge to get them right.
We need to ask questions like: 
What metrics should we use? Sales? Gross Margin?
Should we keep it simple or should we drive better outcomes more elements in a balanced scorecard?
How much of the reward should be variable?
Should we cap incentives?
We think that we are rational about incentives, but actually we all share some innate biases that could be leading to sub-optimal sales outcomes. Join us for our "Incentives - following the money" webinar to see how you can counter or even take advantage of sales biases to drive better sales performance.
Key Takeaways
Insight on what metrics tend to work best

How thinking of incentives as a cost can lead to sub-optimal decisions

Learn whether incentive caps tend to be a good idea or not

The place and relative value of penalties vs. positive incentives

How to maximise the impact incentives
If you want to learn how much your business could benefit from improving sales effectiveness, consult our free Sales Opportunity Self-Assessment tool