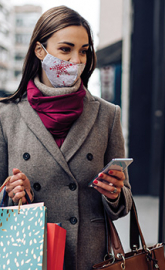 Research Paper
Changes in Consumer Behaviour: Impacts of COVID-19
Submit your details to download research paper
We are all going through unprecedented times at a global scale due to Covid-19 pandemic. It continues to impact our lives tremendously. Consumers have changed their shopping behavior and companies have been trying to adapt and address the new expectations of consumers. Impact on sectors have been varying significantly. While areas such as online commerce and essential categories benefited commercially, other areas such as cosmetics and fashion were hit the hardest.
It is very critical for companies to look closer to consumer behavior and understand what has changed as well as what is here to stay. To understand the shift in consumer behavior, Simon-Kucher & Partners Istanbul office have conducted a survey with more than 1500 shoppers. This study is focusing on 4 key dimensions of consumer's behavior and expectations going forward across different sectors. You will find out how consumers have shifted their budget and spending across categories, how channel preferences are changing along the way, how consumers are seeking for value through promotions and discounts. And also what is their view on loyalty as well as subscription concepts. Study will also reveal how to future looks like from consumer's point of view
Disruption is happening right before our eyes and the ones that will adapt to the new shopper behavior will be here to stay while the others will perish. Aligning critical topline levers such as route-to market, pricing, promotion, marketing strategies and sales models with consumer behavior cannot wait anymore.