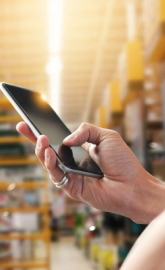 Research Paper
Sales Excellence for Digital Solutions
Submit your details to download research paper
A practical guide for selling your digital products and services
Predictive maintenance, virtual manufacturing, autonomous robots, smart factories, augmented reality, digital twins… there seems to be an endless list of digital buzzwords entering sales, but what do they all really mean?
As more and more digital products and services enter the market, finding the right way to sell them represents a critical challenge. In this practical guide, we share expert insights on how to best prepare the sales force for selling digital solutions.
By classifying digital products and services into one of six categories, this handbook helps businesses fully understand the key attributes of their products and services, and the benefits they deliver to customers. Recommendations are backed up with best practices from a wide range of industries, including a benchmarking analysis to identify the optimal sales setup.
Ready to rethink your existing sales approach? Then download Sales Excellence for Digital Solutions now!
Related Strategic Insights