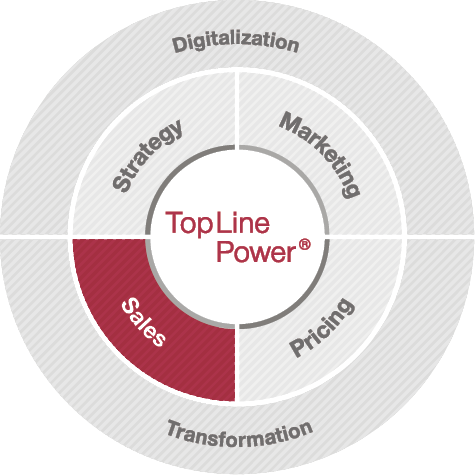 "If you are persistent, you will get it. If you are consistent, you will keep it."
Unknown
Closing the sale is the final step on the way to TopLine Power®. A company's strategy, marketing and pricing will all fail if its sales team is not aligned. And this is exactly where the catch is. While most companies have their fair share of excellent salespeople, many of them lack a strategic and systematic sales approach. Simon-Kucher tackles this topic. We help clients on their way to sales excellence, i.e., we develop with them an effective sales structure that fits into their company and their culture.
Our sales work focuses on boosting the effectiveness and efficiency of sales organisations. After conducting hundreds of sales projects around the globe, we developed a comprehensive Sales Excellence Framework that is geared toward the digital future and has the right mix of pragmatism and perfectionism. This systematic approach guides our clients throughout their entire sales process, from aligning the sales strategy to setting up the organisation and executing the measures.
For Simon-Kucher, sales consulting projects are not so much about finding the silver bullet, but rather about taking many well-coordinated steps in the right direction until the target is achieved. Our sales experts know exactly which way to go with our clients, be it in classic areas such as key account management or incentive systems, or in dynamic and complex newer fields such as omni-channel optimisation and digital sales.
Get in touch with our sales experts in your industry and region.
Experts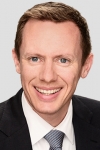 Managing Partner Australia
Big deal negotiations
Sales efficiency
Multi-channel strategies
Discount systems
Key Account Management
Channel management
Omni-channel marketing
Price increase programs
Sales organization
Sales force effectiveness
Price level optimization
Bonus systems
Sales Excellence
Omni-channel pricing
Dynamic pricing
Omni-channel sales optimization
Digital sales