Agile Sales: Remain Close to Remote Customers during the Second Wave of this Resurgent Crisis and Beyond
September 23, 2020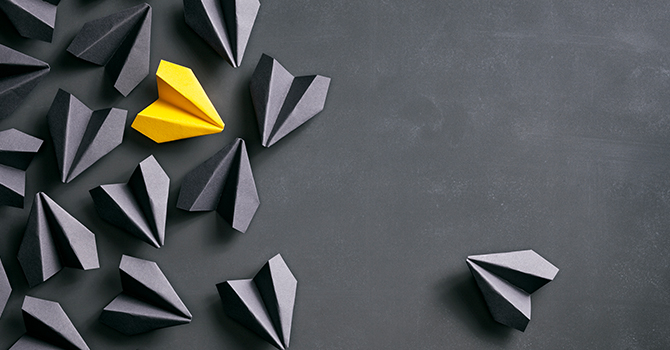 As customers change the way they buy, companies need to change the way they sell. As many countries around the globe are now entering the second wave of the COVID-19 crisis, part seven of our resurgent crisis series looks at agility on the commercial side of the business, including how to align the sales team through strong leadership and training, role adjustments, and performance measurement, as well as how to accelerate your way out of the crisis through data-driven sales, seamless omnichannel experiences, and a focus on future growth.
The Impact of COVID-19
In the months following the COVID-19 outbreak, we have had to rapidly adapt our commercial ways of working more than ever before. Ten years' worth of change were crammed into a couple of weeks, as sales organizations were forced to become more agile. However, while certainly accelerated, this transformation isn't as unnatural as it first seems. Isn't this the direction where sales needed to be headed anyway?
Companies urgently need to find new demand, generate growth, and adjust the commercial structure and roles within their teams. The specific actions to take can be categorized into three core areas of agility in the sales function:
Act decisively to impact sales results
Align organization to meet needs of the market
Accelerate transformation to anticipate longer-term changes and be ready for future success
1. Act decisively to impact sales results
Hopefully, at the beginning of the crisis, you were able to implement some commercial quick-fixes, such as protecting your revenues, reinforcing long-term relationships through concessions, and concentrating on your key opportunity areas. Now, as we enter a second wave, these activities remain a top priority. Here is a quick recap of our recommendations.
Continue protecting revenue in key accounts with the highest value, factoring in their profitability, tenure, potential business, and strategic importance. Focus lead generation on areas less affected by the crisis, e.g. after sales, and explore opportunities with existing accounts and projects. Book additional follow-up meetings, and strengthen up- and cross-selling during order closing. Meanwhile, rapidly focus on deals in the later stages of the pipeline and remove any obstacles that draw out the sales cycle. For upcoming deals, reduce the time to offer by increasing quote speed.
Your customers may have already asked for price reductions. However, one of the worst things you can do when demand drops is to lower your price and assume you're going to maintain volumes, especially if the level of volume is sinking anyway. One alternative is to reward loyal customers, for example with a pre-loaded credit according to the business already done with you, or by adapting your rewards mechanism to meet new customer needs. You can also create concessions to be given if additional services are purchased, or offer customers free trials of upgraded features or functionality to lower barriers to try and buy.
You still need to understand your value to the market versus the competition. Determine the ongoing impact of the crisis on your customers and update your negotiation strategy accordingly, preparing sales with battle cards to overcome concessions or counter arguments. Objection handling training and mock-up negotiations can be incredibly powerful when it comes to aligning sales cycles, value, delivery, and message. Rather than a one-off exercise, these skills need to be continuously practiced and monitored by sales management, and made part of the ecosystem of all the sales force works.
2. Align the organization to meet needs of the market
For those who can confidently say that the above activities are implemented, then it's time to trigger the second phase of our commercial agility plan: align the entire sales team. Here, strong leadership has never been more important, and will separate sales teams that succeed from those that fail.
"Double down" on building skills for the new sales environment
In the past, digital selling complemented in-person selling. Now, social distancing regulations mean digital-only sales, and this requires major changes for both customers and reps. Think about the sales experience you would like to deliver and reflect on how that's different. Remote-selling will likely require capabilities to be enhanced, or even built from scratch, such as social selling. However, travel and admin time has been freed up, and this can also be used to address new opportunities and challenges, e.g. in the sales strategy, meeting preparation, conversion rate improvements, or enriching existing tools like the CRM. Field sales isn't dead, and there is something to be said for local relationships, culture, etc. but still, there are going to be some inevitable changes when it comes to how you train your sales force.
Adjust roles and responsibilities to reflect the current environment
We're seeing companies downsizing their sales organizations, but at the same time, they still need to sell and will want to protect market share and look for new opportunities. Currently, some junior sales teams are furloughed, but the more experienced people within those sales teams are out selling. They had probably been coaches for a while, but are active in the market and looking in a variety of different places to identify new leads.
In the traditional, siloed sales approach, there was too much separation in field sales between hunters and farmers. What's happening now is a convergence and redefinition of selling to a much more integrated, seamless functional support system of relationships, e.g. relationship sellers, key account managers, and customer empowerment teams that are responsible for customer success over a period of time. Digital will also allow your best people to close the biggest deal, and you can bring a team of experts together much more easily when no travel is involved. If you haven't already taken a hard look at your sales structure, you should do so during this period.
Refocus near-term metrics and performance measurements
If you have a product offering that is somewhat in flux, your existing metrics can't just continue rolling. To keep reps hungry in the market, you need to prioritize metrics focused on near-term measures, and strategic initiatives should be substituted with execution-focused metrics. Reporting dashboards need to be updated and supported by frequent communication on sales-focused concerns. In addition, sales incentives need to be in line with corporate goals and reps need to be able to influence their success. Too often, we find incentive systems are based on unrealistic targets and focus exclusively on sales, ignoring other relevant metrics (e.g. profit). However, what companies need more than anything right now is motivated sales people who drive demand. Don't be afraid to aggressively reroll your incentive scheme. Next year, you can go back to just one set piece plan. But this year, companies are responding faster, getting creative. If a lack of motivation is blocking the way forward, you need to review your KPIs and offer special bonuses.
3. Accelerate transformation to anticipate longer-term changes and be ready for future success
Now that it is clear that COVID-19 will be a resurgent crisis, and these circumstances require a more balanced approach: shifting resources to non-impacted areas to manage near-term priorities while also setting the stage for the long term. You want to be ready with these when recovery comes, so start the planning very early on. That way you will also be able to accelerate your way out of the crisis at the same speed most companies fell into it.
Use omnichannel sales to transform customer experiences
To achieve a seamless end-to-end customer journey, it's not a question of offline OR online, but rather how to master the omnichannel. People are now very comfortable switching between the digital and physical environment and companies need to understand the customer journey, pain points, and sticking points. Maybe you have a great brochure website, but is the sales funnel on a digital platform? Is it really working as an engine? Is it getting as high-quality leads and a significant number of deals through? Before COVID-19, there may have been customers who preferred interacting through a single channel. With that option taken away due to social lockdown measures, they may have gotten quite used to digital channels, and now want a blended approach. And remember, this isn't just about websites. Think about the prevalence of other technologies, like voice assistance, and the number of people who now prefer using alternative purchase mechanisms.
Guide sales using data
We're all familiar with data-driven sales prevalent on B2C ecommerce engines, e.g. "people who bought this, also bought…". Similar guidance can be applied by collecting data across many customers and salespeople, applying the techniques from the best reps, and encouraging middle performers to act more like the top players. This could appear in the form of "next best actions", e.g. sell product A and you will have high chances of selling product B. Also think about tools to demonstrate ROI payback, enabling sales to instantly calculate benefits to the customer at the click of a button based on the customer's specific business profiles.
You can also use data to manage risk and adapt your sales coverage model. Pre-COVID19, field sales were very much driven by a geographical distance, and territories divided according to region. The role of inside sales was to support field sales. Now, with the physical distance removed, coverage models can be based on opportunities, e.g. application-based, or sector-specific. Over time, as you get a bigger base of data on the new demand patterns, look at how to balance the customer portfolio. Rather than over-investing time where there is a high likelihood of churn with unprofitable customers, you can increase efforts in retaining key customers. Selling teams can be formed by capability and deal complexity, with experts based anywhere around the world. Moreover, by automating repetitive tasks, Machine Learning enables your sales force to spend more time on what is really important: building relationships and actually selling products and services.
Identify new areas for growth
Thinking back to the beginning of lockdown, we kicked off this series by introducing the crisis map — a useful way of identifying thriving businesses and sectors in order to shift your resources to where the money is. Are you still actively monitoring the market and now starting to sense early signs of growth or recovery? In our experience, companies that thrived in previous crises did so through a number of tactical moves: they expanded into underserved, adjacent markets and took market share in strategically important categories, while replacing weak competitors. Moreover, they used data to achieve transparency on their penetration and service potential, increased their focus on the aftersales business, and intensified their up- and cross-selling efforts. That all might sound ambitious if you have only just considered the possibility of getting back to growth. However, you can start today by running an analysis for each of your core markets. Once you identify the green shoots, start adapting your commercial and product strategy to target the growth.
Conclusion: Pandemic puts accelerator on existing trends
Think about the salient trends in B2B and B2C sales that were impacting us before the crisis. We witnessed market consolidation and de-globalization, with supply chains moving closer to home and suppliers becoming increasingly redundant. We also saw a rise in new sales technologies, and an increased focus on remote-selling. Meanwhile, digital sales enabled companies to make the purchase experience more customer-centric than ever. Organizations were having to step out of their rigid siloes and ensure a seamless, multi-channel experience, becoming faster in terms of how to a close on a deal and give customers the information they need. The pandemic has accelerated these trends. You need agility from your commercial organization to adapt to the new market dynamics and volatility.
Enjoyed the article? Then watch our on-demand webinar here!
---
Read more from our series:
Part 1: Coronavirus: Nine in Ten Companies Need to Act Now!
Part 2: How to Get Back to Growth and Restart Your Commercial Strategy
Part 3: How to Build a Resilient Business through Customer Loyalty and Profits
Part 4: Agile Design: How to Respond to Changes in Customer Needs
Part 5: Agile Pricing: How to Deliver Effective Pricing Outcomes
Part 6: Agile Cost Management: How to Remain Profitable as Costs Increase
Part 7: Agile Sales: Remain Close to Remote Customers during the Second Wave of this Resurgent Crisis and Beyond