Coronavirus: Pricing Dos and Don'ts for a Crisis
March 04, 2020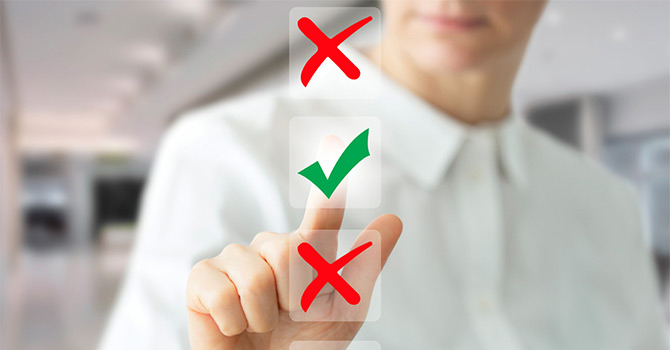 *The insights and recommendations shared in this article are based on the circumstances as of March 04th, 2020
How can companies stay strong in times of a virus outbreak? We interviewed our pricing experts Jochen Krauss and Kiran Pudi in Singapore to find out. They share their biggest pricing dos and don'ts for during a crisis situation.
We have seen a multitude of reports about how COVID-19 is taking its toll on business in Asia. From what you've already experienced in Singapore, what does the outbreak mean for companies worldwide? Can things really continue "business as usual"?
Jochen: The coronavirus has negatively impacted countless industries across many geographies, and undeniably, the direct impact is most severe in China and Southeast Asia. However, the indirect impact can still be felt across the globe, and the adverse effects of COVID-19 on international supply chains are already evident. Thousands of containers are currently sitting at Chinese ports, waiting to be transported, and disruptions in China's factories have led multinational corporations worldwide to reassess their product launches. For instance, Apple is just one of many companies that must now deal with delays in production (in this case due to the disruptions faced by its partner Foxconn).
Which industries will feel the biggest brunt of the coronavirus crisis? 
Kiran: The impact of the coronavirus outbreak will differ by industry. Some businesses will be more negatively affected than others. We are already seeing enormous damage for logistics players. Other industries hardest hit by the virus include aviation, tourism, entertainment, hospitality, and consumer and luxury goods. 
What steps are necessary to minimize the negative impact on businesses worldwide? 
Jochen: In Asia, huge measures have already been taken to support companies in these difficult times. For example, the government in Singapore recently announced support to tackle the aftermath of COVID-19, allocating 4 billion Singapore Dollars for companies and workers, plus another 800 million that directly supports the frontline agencies in fighting the outbreak. However, while these governmental measures aim to help firms, it is unlikely that they will fully compensate the financial losses caused by this crisis. It is essential that businesses also start making their own preparations to help them compensate after the crisis is over. Revisiting their plans and ensuring detailed and long-term pricing strategies are crucial measures that companies can already take in advance, evening if their industry has not yet been severely hit.
Can you share some pricing dos and don'ts for companies during a crisis situation?
Jochen: Let's start with a "don't", taking some areas of retail as an example. This is a sector that is especially at risk during a crisis as dwindling consumer confidence often reflects in a significant drop in sales volumes. A tempting reaction might be to slash prices to compensate for these lost sales. However, more often than not, price cuts have a detrimental impact on profits and certainly shouldn't be made in a knee-jerk response. Instead, businesses that are most affected should work with the distributors and retailers to minimize the impact through long-term value creation, and by focusing pricing strategy on the future, rather than the short-term losses and gains.
Kiran: Another thing that companies can do is to introduce or re-think how price levels can be differentiated to match different service or product levels. For example, charging for expedited shipments, or charging a premium for on-time and in-full deliveries. These price differences should be driven by differences in the value. In some cases, they could be driven of the differences in cost-to-serve.
Should companies use the crisis as a way of boosting their profits, e.g. through price increases? 
Jochen: That is definitely another don't! Of all the possible measures to take during these times, companies should never take advantage of customers. Making tactical price increases at a time like this might not only result in strong customer backlash, but also violate regulations. Profiteering is never a good pricing strategy. However, a crisis situation is an opportunity to reassess pricing and learn from it. 
How can companies build and gain their customers' loyalty during a crisis?
Kiran: Here in Singapore, for example, retailers reacted in exactly the correct way after the risk assessment was raised to code orange by the authorities. To prevent consumers from panic buying, retailers sent clear messages to the public that reassured them of an ample food and an essential supply of commodities.
Jochen: Crisis situations are an occasion to demonstrate to customers, and to the community, the values that your company stands for. History is full of examples where companies have reacted badly, and have paid the price for several years to come. Those that come out of the crisis unscathed will be those that remain calm during a crisis and take steps to reduce the impact on their customers.