How to Deal with Digitalization: The Future of Automotive Supplier Sales
July 29, 2019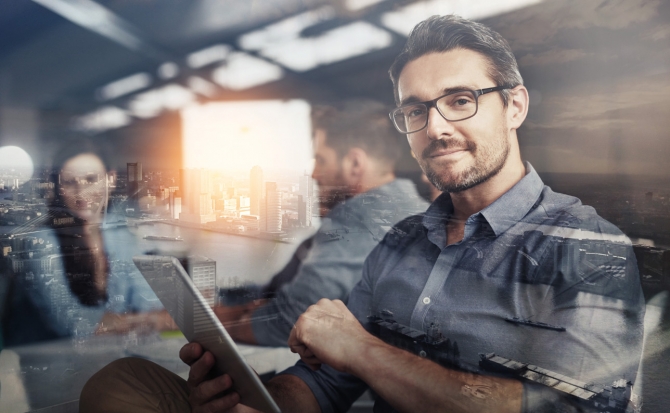 B2C sales have been affected by the ongoing digitalization for years; now, it's B2B and supplier sales turn. However, you need to differentiate buzzwords from important developments. Five trends automotive suppliers should consider to bring their sales game up to par. 
Artificial Intelligence, Big Data, e-commerce, sales automation: Digitalization buzzwords like these have been threatening sales organizations for years. But when it comes to these trends, things are usually not as transformative as they are believed to be. So, which of these topics are really ready to fundamentally change the field of automotive supplier sales? And how can companies handle them? During countless sales excellence projects in the sector, we were able to identify five key success factors in the brave new B2B sales world:
1. Establish a value selling culture
Asked for sales skills which will gain in importance, in our Global pricing and sales study, the number one is "value selling". And this is especially true for automotive suppliers. OEM purchasing's main goal is to get comparable offerings so that price alone is the deciding factor in who gets the deal. The most effective counter to that is, and will be for the foreseeable future: highlighting the value your offer has for customers, aka value selling. The good thing is that digitalization can help you with that, be it via CRM systems in which you store all relevant customer information, incl. which customer stakeholder is receptive to which arguments, or the possibility to exchange information about one key account throughout your global team to speak truly with one voice to the customer. The important thing is, that you establish a clear value selling process ranging from pre-acquisition, over how to handle the request for quotations (RFQs) to project execution.
2. Shift from product to solution selling
The business world is more complex than ever – and automotive sales is no exemption. Whereas in the past, companies simply sold individual components and were done with it, today (and in the future), customers demand comprehensive solutions. Basically, they are not looking to purchase a product, but rather a complete answer to their problems or challenges. This trend towards end-to-end solutions makes additional sales roles and more professional communication with customers necessary. Companies not only need capable key account managers, who understand their customers' needs, but also proficient solution managers, who can compile a comprehensive solution from different product, software and service areas and bridge business units. 
3. Address your customers pro-actively
Right now, many sales teams are far too passive. Sounds strange? But in our experience this is very true. Bearing in mind that more than 50 percent of the purchasing decision has already been made by the time the supplier receives the RfQ, sales efforts have to be increased before that point is reached. Customers assess, determine, and define their needs in detail, prepare for the purchase, pre-select suppliers, and finalize specifications before submitting an RfQ. The key to start pro-actively selling during this phase is understanding the customers and helping them in this process. In the pre-acquisition phase a number of activities are crucial to ensure successful sales, for example: finding out what challenges customers have and how your products and solutions can help them, predicting what requests might come up in the future, defining USPs and your way of communicating them, how customers should be addressed, and which activities should be planned based on these findings. 
4. Steer your sales team effectively
In our project experience, companies do not put enough effort into sales steering. Steering that is too simple, e.g. via undifferentiated hurdle rates, leads to suboptimal results, since those values are determined in an arbitrary manner. If you steer via a minimum margin you can be sure to create a large peak of offers at exactly that margin. Consequently, projects are lost or profit is left on the table. Additionally, prices are not being differentiated according to their value to the customer; their actual willingness to pay isn't used to its maximum. Instead, companies should use a structured approach to identify realistic and situation specific target prices. A thus created target pricing tool has many benefits in this area; it …
… is easy to apply
… provides additional support for sales
… learns and improves with time
… enables strategic steering
5. Digitalize and standardize sales processes
Digitalization is not only a challenge for automotive suppliers – as mentioned before, it can also be the solution. All the proposed measures take full impact if they are supported by tools that standardize and automate large parts of them. Allowing the sales team to be more time efficient and more effective. Being able to analyse your customer's adherence to agreements at nomination, compiling relevant value-selling material at the push of a button, determining optimal prices as well as identifying up- and cross selling potential: All of this – and more - can be supported via digital sales tools. 
Sales of the future: Your approach
Now you know about the main success factors of future supplier sales. But where to start? First of all, you need to take a look at your historically developed sales structures and proven sales approach. What did work well and has the potential to function equally as good under those new circumstances but also where are weaknesses? With these insights, it's high time to move forward: Adjust your sales approach and organization so that it allows for customer centricity. Next up, you need to optimize your sales approach to focus on the value you provide, and – supported by suitable tools – you'll reach dynamic and self-learning sales steering, leading to profitable growth.
---
AUTOMOTIVE INSIGHTS
Boosting revenue and profits in the automotive industry. Learn about our experts' comprehensive solutions for the complex marketing, sales, and pricing problems automotive players are confronted with and subscribe to our quarterly newsletter.