KPI of the Quarter in the Automotive Industry: Pre-orders and Sales Volume Forecasts
April 09, 2019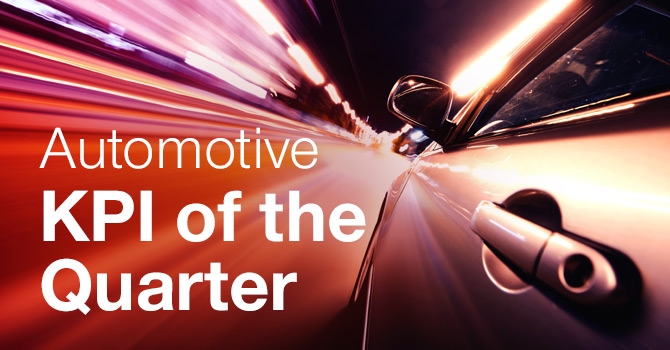 What's the latest buzz in the automotive industry? In this series, we will present you with a new highlight number from the automotive business every quarter, as well as a short rundown by one of our experts on how it impacts the industry. For our KPI of the Quarter 2/2019, we asked Martin Gehring for his thoughts on pre-orders and forecast sales volume.
"Porsche reports 20,000 pre-orders for its first all-electric sports car Taycan expected to launch in 2020. Registration required a down payment of €2,500 (in Europe) – the same approach that Tesla took for the Model 3, which led to more than 300,000 pre-orders based on a $1,000 deposit. Both highly impressive figures given that the final product and price were unknown at the moment of pre-order.
From a planning perspective, this is quite an interesting approach, as even today many OEM struggle to precisely forecast sales volume for new models. Knowledge of price elasticity is crucial when it comes to profit optimization and accurate planning of sales capacity. Based on our experience, only customer input and a sophisticated market simulation model can help optimize planning along the product development process."
---
AUTOMOTIVE INSIGHTS
Boosting revenue and profits in the automotive industry. Learn about our experts' comprehensive solutions for the complex marketing, sales, and pricing problems automotive players are confronted with and subscribe to our quarterly newsletter.
---
Read more from our Automotive KPI of the quarter series:
KPI of the Quarter 3: Cold-start pollutant emissions
KPI of the Quarter 4: Car Delivery Lead Times and Underestimated Upselling Potential