Managing Revenue for Profitable Growth: Designing Trade Terms to Develop Trade Partners
August 09, 2019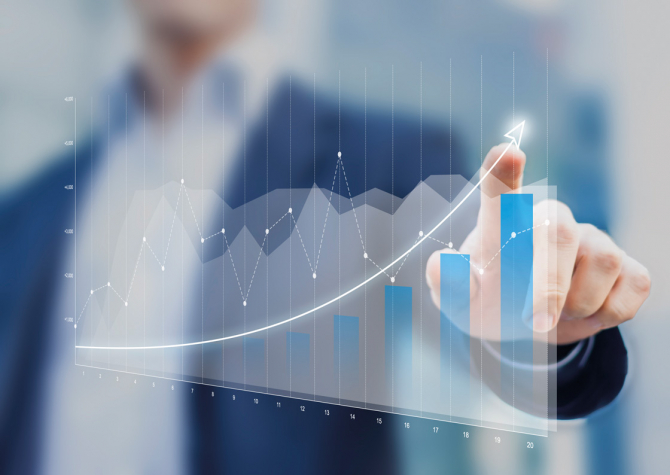 Effective net revenue management (NRM) can have a significant impact on sales and profits. However, with incomplete or poorly designed NRM approaches in place, many consumer health companies risk not capitalizing incremental revenue opportunities. This article series takes a close look at the different elements of holistic strategies. In the third part, we focus on how to develop win-win trade terms.
As in nearly every other industry, consumer healthcare (CHC) companies face increased pressure in their pursuit of continued growth. Complex market environments with differing consumer needs, product lifecycles, and competitive structures turn up the heat even more. To deal with their challenges, consumer health companies need to take a holistic approach toward net revenue management (NRM) that helps them earn deserved revenues and profits. To effectively manage net revenue, trade-term excellence is key, and pricing and promotion strategies must also be consistent worldwide. So how do consumer healthcare companies achieve top results with their trade partners? By designing a trade-term system that not only incentivizes preferred behaviors from partners, but also focuses on win-win situations to enhance the partnership aspect of the relationship.
Trade-term systems: Pricey and ineffective
In our project experience, we often see that trade-term systems lack transparency and effectiveness. Given that trade-term spending is typically one of the largest parts of the investment budget, ineffective trade terms can be very costly for CHC companies. Trade partners are confused by inconsistent or complex terms, so struggle to understand what is required for them to reach certain term goals. This lack of clarity results in trade partners not being incentivized to behave in favor of the company, thus making ROI achievement more difficult. The solution? Implementing consistent, pay-for-performance-based trade-term systems. 
5 tips on how to achieve trade-term excellence
How should companies go about developing a performance-based system that offers trade partners excellent trade terms and clear win-win clauses that motivate partners to behave to the benefit of the company? We've compiled five tips to help consumer healthcare companies develop effective trade-term systems:
Ensure 100 percent transparency for trade-term spending: To determine whether consumer healthcare companies are spending their money well, they must first establish complete transparency. This is where many CHC companies struggle – to tackle this challenge, they have to gather and analyze budget data on customers, sales channels, and products. The goal is to obtain a detailed overview of how much is spent on each of these categories and, measure the results or ROI of this spend, and allocate resources accordingly.
Link trade-term elements to specific purposes: To reward particularly lucrative customers and motivate them to behave in the desired way, CHC company trade-term systems should be based on the pay-for-performance principle. The first step is to identify your company's main objectives. Next, these objectives need to be translated into trade-term elements to incentivize favorable behavior from trade partners. These pay-for-performance elements are primarily designed to either decrease costs through efficiency gains (e.g. increased logistics efficiency) or increase revenue (e.g. selling the entire portfolio, better customer growth). But beware: To maintain transparency and efficiency, your trade-term system should only focus on the most important and measureable targets. Avoid convoluting the terms with too many micro targets, which could confuse trade partners and dampen the effectiveness of the incentives.


Caption: Examples of trade-term elements and how they relate to different objectives
Incentivize customers' partnership behavior: Stronger together – successful partnerships are becoming increasingly important in the CHC market. Companies should first define a set of partnership requirements that customers must fulfill in order to become special partners. Does this trade partner need to have a certain sales volume? High consumer visibility? Or perhaps it needs to offer special services like assisted sales? If all necessary criteria are met, the partner will receive a set of special benefits (within certain limits). For instance, a customer that contributes a certain amount toward revenue, participates in all regular marketing activities, and guarantees high in-store visibility is rewarded with preferred partner status and receives better-than-average treatment with lower prices, access to special training, etc. When developing this program, CHC companies should define several partnership levels (e.g. platinum, gold, silver) and make clear what clients must do to attain each level. Clearly defined partnership models help to avoid cherry-picking and encourage the development of true partnerships that benefit both parties. Moreover, by laying out specific requirements, you can incentivize trade partners to strive for the next level to unlock additional benefits.
Promote sell-out activities as much as possible: Apart from the typical measures that partners can take to foster sell-in revenue (e.g. volume or growth bonuses), CHC companies should also consider other criteria to allow clients to qualify as special trade partners. Sell-out activities that increase sales volume or market share, such as greater in-store visibility through preferred shelf placement or attractive displays, participating in training and promotions, and the exchange of end-consumer data, are also valuable for the manufacturer, so should be rewarded. These less analytical metrics can make a big difference in terms of what consumers see and influence how they make decisions.
Ensure optimum implementation of the improved system: The best and most innovative trade-term systems can be completely ruined if they aren't implemented correctly. Full acceptance from the sales department is essential, so a corresponding sales force incentive system should be planned in parallel from the start. In line with the trade term objectives, it must reward customer and sales rep behavior that promotes these goals. To ensure maximum efficiency, regular targeted monitoring with consequences for noncompliance should be established within the company. 
4 recommendations to avoid common pitfalls
In our experience, many CHC companies make one or more mistakes with their trade-term systems. You can avoid these pitfalls by following our four recommendations:
Do not over-complicate the system! Otherwise, you can't really steer customer behavior effectively. However, the ideal level of complexity depends on your company's situation, for example, whether you are an "attacker" in the market with simpler systems or a "defender" with no interest in being highly transparent
Avoid spending without a counter-performance! You should always ensure that your system's targets and thresholds are ambitious but still achievable for your customers
Do not leave too much freedom to the sales force! Without clear guidance, an appropriate incentive system, and ongoing monitoring, even the best system won't work properly.
Never underestimate the importance of thorough implementation preparation! Even before the new system is implemented, you have to consider topics like: a detailed migration plan, an in-depth sales training, close monitoring during implementation phase, and clearly defined escalation procedures
To summarize: Optimizing your trade-term system serves a crucial role for your company's successful net revenue management. A key aspect of this is to ensure that your trade terms create win-win situations for both you and your trade partners. To get partners to support your objectives, you need to make it worth their while. Finally, ensuring that your trade partners, external representatives, and sales team comply with the newly improved trade-term system will help you increase your profits and drive long-term business development.
Read more from our series: Net revenue management in consumer healthcare
---
Part 1: Managing Revenue for Profitable Growth: Developing a Global Pricing Strategy
Part 2: Managing Revenue for Profitable Growth: Optimizing Promotions on a Global Level