NRDL Update Mechanism in Transformation
June 29, 2020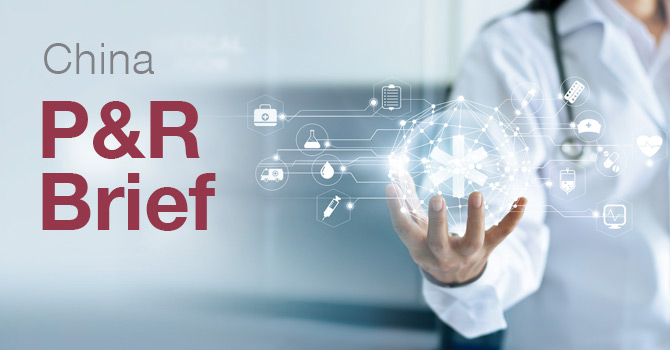 On April 28, 2020, the National Healthcare Security Administration (NHSA) publicly solicited opinions on the "Interim Measures for the Administration of Medications for Basic Medical Insurance (Draft for Soliciting Suggestions)". Read about how the measures could reshape China's healthcare landscape:
The Interim Measures define the characteristics of drugs that should and should not be included in the NRDL, as well as set specific conditions for the dynamic adjustment of the NRDL, including potential removal of drugs. This new potential change in NRDL policy can significantly impact the future pharmaceutical landscape in China, especially when considering new healthcare realities post-COVID-19.
Drugs eligible for NRDL inclusion 
According to the Interim Measures, drugs eligible for NRDL inclusion consideration need to be approved by the National Medical Product Administration (NMPA) and include the classes of chemical drugs, biological products, Chinese patent medicines, and Chinese herbal medicines. Eligible drugs will be evaluated for NRDL inclusion based on the following general criteria: clinically necessary, acceptable safety and efficacy profile, and reasonably priced.
Conditions for the removal of products
The Interim Measures also specify the conditions for the removal of products already on the NRDL following expert review, which include, among others:
Drugs with unreasonable high price or cost when compared to other options in the same therapeutic area
Drugs with unproven clinical value and/or that can be replaced by superior alternative(s)
Drugs failing to meet the standards of safety, effectiveness, and economic efficiency. 
What the Interim Measures mean for manufacturers
Based on the Interim Measures, a major change to the current system is that in the future manufacturers could have the opportunity to apply for reimbursement review and either negotiate with the payers exclusively (for exclusive drugs) or participate in a competitive negotiation with multiple manufacturers. 
The dynamic adjustment of the NRDL, as the Interim Measures suggest, can accelerate potential NRDL inclusion and thus reshape the healthcare landscape in China. Manufacturers may have the chance to decide autonomously if they want to pursue NRDL. NRDL may no longer be the golden ticket to success in China in the near future, and pharmaceutical companies must understand how to navigate the changing process and adjust their strategy accordingly, in order to achieve and/or maintain pricing and market access success in China.
---
HEALTHCARE NEWSLETTER
Boosting revenue and profits in Life Sciences. Our experts share comprehensive solutions for the complex marketing, sales, and pricing challenges faced by healthcare players. Read our latest newsletter issue here.