Overcoming New Challenges in Biopharmaceutical Launch Strategies amid COVID-19
May 06, 2020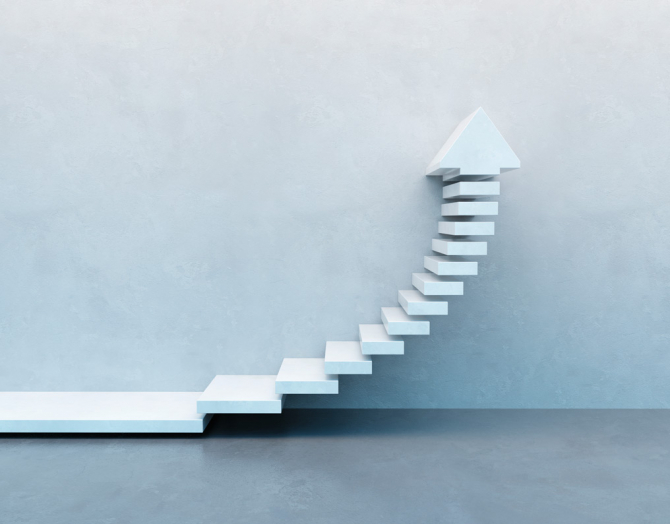 *The insights and recommendations shared in this article are based on the circumstances as of May 6, 2020
In this multi-part series, we discuss how pharmaceutical companies can prepare for the world post-COVID-19. In our first article, we looked at perceptions across the US and EU5 and highlighted three brand categories where companies should already start making preparations. Now in part 2, we deep dive into four key challenges in the current healthcare landscape to overcome, and share recommendations on how to future-proof your biopharmaceutical brand launch.
Over the last few decades, the biopharmaceutical industry has followed a fairly well-documented and tested approach to launch planning and execution. There has certainly been significant modifications to resource allocations and media-mix as a response to a changing market environment. We have also witnessed the shift from the large primary care block-buster brands with their broad reach and billion-dollar investments to the more targeted, specialty-focused brands with smaller patient populations and treating physicians. However, overall the path to developing, filing for marketing approval, and bringing a product to market has been a well-known and familiar process.
Then, out of nowhere, comes the pandemic caused by the virus COVID-19. Within a few months, it has infected more than two million people, more than 150,000 around the globe have lost their lives, and the world's economy is in a tail-spin. Families all over the world are mourning loved ones, businesses have come to a standstill, and millions of workers are losing their jobs and livelihood every week. These are truly unprecedented times that, unfortunately, do not seem to have a definite end-date in sight. In fact, we need to recognize and accept that the only thing that we can, and should plan for, is uncertainty for the foreseeable future.
We are already seeing the impact on the healthcare industry and have learned a lot over the past months about the new realities of COVID-19 and its impact on the healthcare industry. Those in the process of preparing for a new launch need to look at the challenges that have emerged and find a way to either side-step them or turn them into opportunities.
Three key challenges in the current pharmaceutical landscape
1.  Limited patient participation and resources delay clinical trial and NDA activities
Here, hurdles include product development issues, such as challenges in enrolling trial cites and investigators, and a lower number of trial enrollments due to "shelter-in-place" restrictions. Clinical trial drop-outs will also potentially increase as concerns rise over hospital visits, priorities shift from clinical trials to treating patients who are infected by COVID-19, and expert input is delayed as traditional face-to-face meetings are replaced by virtual advisory boards.
2. Deferrals in the regulatory processes and hospital systems
Not only does COVID-19 have an overwhelming impact on many healthcare systems and regulatory bodies, review of COVID-19 diagnostics and therapies are being prioritized due to the outbreak. We are also noticing interruptions in critical review activities e.g., review meetings, advisory boards, for non-COVID-19 treatments. These delays will likely last for some time.
3. Challenges surrounding market entry
The practice of social distancing has eliminated face-to-face access to customers for sales representatives and key account managers. In addition, patients are increasingly reluctant to visit their healthcare professionals (HCP) offices and hospitals, leading to decreased opportunities for patient new starts and switches. We can also expect delays in launch timelines and activities due to this lack of in-person interactions and a decrease in prescriber willingness to start new therapies barring adequate education or information. There is also a lower focus of physicians on biopharmaceutical activities e.g., product introductions and marketing, due to the ongoing crisis, as well as day-to-day hurdles encountered when internal launch planning staff work remotely.
Future-proofing your biopharmaceutical brand launch
These current realities should form the basis for future-proofing launch plans, which can be tackled through virtual means and should involve representation of your cross-functional launch team. The team will need to be ready to adapt to ongoing and coming changes in the market environment, anticipate their impact on launch timelines and activities, and proactively create and prepare for likely scenarios. Once this has been achieved, evaluate the launch plan and timelines that were built prior to the crisis and pressure-test and adjust them in the context of upcoming barriers and scenarios. Finally, it is then time to revise your launch plan and re-allocate resources appropriately.
Now is the opportune time to prioritize and conduct this work in order to succeed with your new brand launch, adjusted and prepared for the new realities we live in.
Read more about our recommendations:
Part 1: Preparing your Biopharma Brands for the World Post COVID-19