Private Banking at a Loss – What to Do About Declining Profits?
March 27, 2019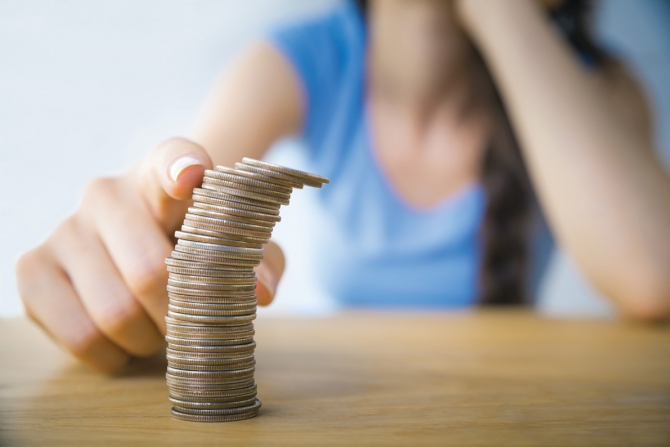 With private banks releasing their annual results for 2018 over the last few weeks, we have seen a consistent pattern emerge – declining revenues, falling margins, and collapsing profits. The fourth quarter of last year saw this trend intensify, caused by a combination of two factors: reduced income from portfolio fees (e.g. custody, advisory, and management fees) as a result of lower custody volumes; and diminishing transaction revenues due to declining transaction activity by uncertain investors. While managers and the press are very good at explaining the causes of this trend, the key question is: how can private banks get out of this predicament?
Current revenue and pricing models pose a major problem, as they are highly dependent on asset volume and transaction activity. Unfortunately, this isn't something that can be corrected in the short term. Alternative price models, such as ones based on revenue contribution or performance, are still difficult to implement and are not yet widespread in the market.
Optimization within existing revenue and price structures remains the best opportunity for improvement, but this approach has its limits, particularly in the Swiss market, where most banks have systematically increased their prices in recent years. In comparison with other European countries, the upper price limit has already been reached.
However, the situation with realized prices and margins is different. Discounts on the list price are between 25 and 55 percent on average, depending on the institution. At the client level, this is even more dramatic. In our analyses, we repeatedly see cases where clients with very similar profiles pay significantly different prices. Is this fair? How did this happen? And why are any special conditions granted at all?
Special conditions can be justified by citing the high level of variation between clients. To take these differences into account, banks use a list price as a basis or anchor for all clients. Then client advisors can make individual adjustments depending on the value of the client.
Lately, this proportional approach has been severely eroded, and there is now hardly any correlation between the value of the client relationship and the price realized. Therefore, the greatest lever for achieving revenue growth is a systematic framework for awarding special conditions.
Many banks use fairness as their guiding principle. In this context, fairness means that the level of price reduction depends on the value of the entire client relationship. That's the theory at least. Implementing this topic in practice is actually very challenging, and both the technical and sales aspects have to be considered.
Our approach can be divided into three distinct phases. The first phase is to achieve transparency on the special conditions currently being granted while taking into account complex client relationships and groups. In the next phase, clients are intelligently categorized according to their pricing (e.g. via internal benchmarking) and visualized in a simple yet informative way for the client advisor. The challenging final phase is to negotiate better prices with the client.
Now let's look at how these three phases can be carried out:
Phase 1: Transparency
Realized margins can only be improved if banks have clarity about the total amount of discounts they grant. The level of discount granted on individual fee components isn't relevant for our analyses, but the cumulative effect on revenue is significant and needs to be considered.
Banks face a number of challenges in achieving transparency. For example, prices or special conditions are usually negotiated per client group. However, in traditional banking systems, complex client relationships and groups are assigned multiple client numbers, making efficient information management more difficult. In addition, the various banking products are typically stored in separate IT systems with different data logic (e.g. different applications for securities transactions, loans, FX, etc.). In order to work out their effective revenue, banks have to go about the tedious task of calculating and consolidating all the relevant data points of each client relationship.
A further challenge is how to calculate revenue based on the list price, which isn't usually stored in the bank's database. The relevant price model must be applied to the client's asset volume, transaction activity, credit volume, etc. Due to the wide range of price points and legacy price models, this is extremely demanding in practice.
Phase 2: Intelligence
How can we develop special conditions that are fair and appropriate for specific client relationships? To answer this question, we need to use two sources of information: external benchmarking, i.e. information on competitors' prices; and an internal bank comparison (peer pricing), i.e. the prices paid by clients with similar profiles within the bank. Whereas the available competitor information often only acts as a rough guide, peer pricing can provide systematic, detailed insights. The client advisors' acceptance of this method is also relatively high, since the best advisors are the ones that define what is possible.
The main challenge with peer pricing is to set a target price for specific clients or client groups. Our analyses show that the prices that are actually enforced depend on a combination of client, market, and client-advisor characteristics. Factors such as the size of the relationship and the product mix are relevant on the client side. On the market side, the intensity of competition and the general price sensitivity of clients influence price enforcement. However, the client advisor is and remains the biggest driver. Experience shows that price reductions for similar client profiles vary greatly between different advisors.
The target price can be based on a number of criteria, such as the average realized price for a certain client profile or the lower limit of the upper quartile. To visualize the price enforcement for a specific client portfolio, we often use a "heat map," which displays client relationships in different colors depending on their level of price enforcement.
Phase 3: Implementation
By understanding price enforcement in detail and having a clear client-specific target, various methods for improving pricing can be developed.
Defining quick-win measures: The bank can easily identify poorly priced clients, e.g. those in the lowest quartile, and define effective "quick-win" measures. For example, special conditions on minimum fees could be abolished or special conditions on custody or transaction fees could be reduced.
Price negotiation training: Experience has shown that targeted price negotiation training leads to a measurable improvement in price enforcement. This training should be offered to client advisors with a greater-than-average number of badly priced assets.
Systematic repricing of existing clients: Clear repricing targets can also be implemented within the organization to improve the pricing of poorly priced clients. For example, annual revenue targets could be assigned to managers. The decisive factor here is the combination of the heat map with a pricing simulation tool. Such a tool enables the client advisor to determine the potential revenue growth of the client relationship and define a new pricing accordingly. A digital process such as this can be supplemented with consistent monitoring and reporting.
Profitability management: Our project experience shows that, depending on the bank, around 10 to 20 percent of clients aren't currently profitable. Effective profitability management is also facilitated by the heat map. Integrating the client relationship's effective costs into the heat map, periodically revising the client's conditions, and continuously monitoring them can be a source of short- and long-term profit growth.
Due to the lack of alternative levers for revenue growth, the systematization of special conditions will become increasingly important in the future. Some Swiss banks have already started to implement this system, and others will follow suit. This trend is also being supported by regulatory activities. For example, the Treat Customers Fairly initiative (TCF), launched by the British regulatory authority, is moving in this direction. The TCF requires financial institutions to justify price differences between customers in an understandable way. Moreover, since computers require clearly defined rules, as opposed to the varying outcomes of individual negotiations, the shift toward greater transparency will only accelerate as digitization progresses.