Proteus Files for Bankruptcy Protection Amid Digital Pill Dispute
August 18, 2020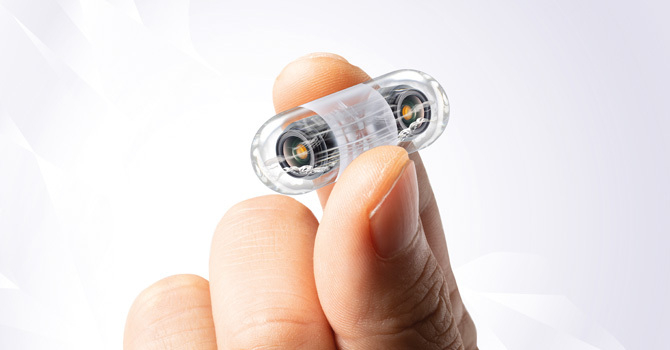 Article originally published by AIS Health
Proteus Digital Health, a startup that develops ingestible sensors that communicate when medicines are taken, on June 16 filed for Chapter 11 bankruptcy protection. The move, which company executives said will pave the way for a sale, comes as smart pills struggle to get reimbursed amid financing policies that have hindered widespread uptake, despite the technology's potential to improve adherence and overall health outcomes.
While the COVID-19 pandemic pushed payers like Medicare to reimburse for telemedicine and remote monitoring, the digestible sensor industry hasn't reaped the benefits of that expansion. Moreover, the digital pill isn't a traditional drug or durable medical equipment that falls neatly into Part D. It doesn't have a CPT code and doesn't fall under CMS's remote patient monitoring, data collection or analysis payments. In the end, Proteus' mostly value-based arrangements didn't provide the capital to pay investors back.
Three years ago, the FDA gave Proteus the first ever U.S. clearance to pair a digital sensor with a tablet. The drug-device combination product was comprised of Otsuka's oral aripiprazole tablets, brand-named Abilify Mycite, and an embedded ingestible event marker sensor. Other digital sensor tablets followed, like etectRx's ID-Capsule, a standard hard gelatin capsule with an embedded ingestible wireless ID-Tag sensor. That product gained FDA clearance late last year.
To date, the company's payment arrangements have mostly been value- based, in Medicaid programs for specific drugs and disease states, and in clinical trials. Those limited markets didn't provide the mass payments Proteus was working toward.
"Under current government policy, the product is not reimbursed so it is not adopted at scale; as a result, costs are higher and outcomes are poorer than would otherwise be the case," said George Savage, Proteus' chief medical officer and co-founder. "Therefore, we need to sell the company.
However, the strategy is the same: a timely policy change on Capitol Hill would turn things around for us and help potentially millions of patients." The Proteus bankruptcy filing stated that the company has "had fruitful discussions with Otsuka and other interested parties regarding a potential sale transaction."
Chuck Gammal, a partner at marketing and strategy firm Simon-Kucher & Partners, says the filing emphasizes the difficulty digital health care companies face in getting adequate reimbursement. Companies like Proteus need longer timelines than typical technology firms to gain traction.
"The path forward for Proteus is likely focusing on a smaller subset of therapeutic areas and indications to continue to prove the case for digital medicine," Gammal says. "Proteus is using the bankruptcy laws to restructure its debt obligations and this is not the last we have heard of Proteus or digital medicine."
Proteus was working toward more widespread use: In the months leading up to the bankruptcy filing, the company was pushing CMS to make a regulatory fix to include a sensor category within Medicare Part D.
"We continue to make progress on the Part D front," Savage told AIS Health before the bankruptcy filing announcement. "Our view is that a technical fix could allow insurers to offer it to patients and allow us to go to scale and not go through value-based contracting."
Proteus is also working with Senate Finance Committee staff to explore the potential for the Congressional Budget Office to score its digital pill positively, showing savings. That kind of positive scoring could prompt legislation and a directive to CMS.
"The fact that with the digital therapeutics space there literally needs to be an act of Congress to open some of these things up, indicates the fact that moving the needle may not be quick," says Christopher Barr, a director in Simon-Kucher's U.S. Medical Technology Center of Excellence.
Another headwind for Proteus was outcomes among patients who took Abilify MyCite, since the combination didn't result in overall improvement, unlike earlier studies when digital sensors were paired with drug treatments for cardiovascular issues, hypertension and diabetes. As a result, there may have been hesitancy from other drug manufacturers to partner with Proteus.
In addition, "There was a provider-level issue," according to Christopher Margono, a health care consultant at Simon-Kucher & Partners, "where it was relying on almost a decentralized provider prescription force to get the sales out, but physicians just didn't really know what exactly the value was. There was additional work potentially in prescribing. [And] the physicians are kind of like, 'Well, what am I going to do with this data?'"
Cost and Payment Hindered Uptake
Another wrinkle that holds back widespread uptake of digital pill sensors is the price. Proteus' product, for example, retails at over $1,000 per patient per month. That can add up quickly. But Savage says its pill is really best used as part of treatment for an acute illness, or for patients who are failing on drugs. Their digital sensor isn't designed to be used forever, he says.
For instance, Proteus has partnered with M Health Fairview University of Minnesota Medical Center to use the digital sensor to assist cancer patients who are reluctant to come in for needed care due to COVID-19 infection risk.
"They are currently engaging with CMS to see if it is possible to bill the existing remote patient monitoring codes more frequently than previously so as to be able to pay for the technology," Savage says.
And that could help Proteus demonstrate relative price improvement, Barr contends. For government payers, it's more pertinent if the benefit of adherence — decreased hospitalizations and improved patient outcomes — outweighs the cost. He says he expects that's the kind of conversation the smart pill industry will have with CMS.
"Relative price is probably the biggest one, which is, 'how much of a benefit are we able to demonstrate over the standard of care therapy today? And are we able to then get a price that is viewed as commensurate with that?'" Barr says.
But without Medicare's lead, private payers are reluctant to move forward. Proteus' Savage told AIS Health prior to the bankruptcy filing that the digital pill is at a prime moment with COVID-19: Health providers need to remotely monitor patients and ensure they're taking prescriptions while in recovery from the coronavirus, or for conditions that make patients especially vulnerable amid a pandemic.
"The actual product in our case — the ingestible sensor technology — they're not reimbursed," Savage says. "We're at a tailor-made moment right now with the need to social distance and continue to care for the elderly that need to be on drugs." But the company wasn't able to capitalize on that momentum to stave off the need to restructure.
Proteus' value-based contracting depends on a lot of variables: economic analysis, how much the product could cost, potential savings and then compromises over splitting savings. It's not as simple as it would be under Medicare Part D. Gammal compares digital pill sensors to continuous glucose monitors, which faced a similar uphill battle.
"If you watch the TV today, you almost can't not have an advertisement for continuous glucose monitors," Gammal says. "But there was a span of a good decade where we didn't hear anything about them. The technology was there, [but] it took a very long time for the government basically to say, 'Yep, that provides a benefit we're going to pay for a certain set of the population.'"
And that strategy has been especially popular for Proteus, since conditions like hepatitis C or cancer show promise for digital sensors. Treatments for those conditions can be huge drags on spending. A high-priced sensor also might work for smaller accountable care organizations that can take on full risk with the bet for savings, Margono says. And that kind of arrangement might be a selling point for CMS in the future.
A major factor in the benefit is whether standard prescription treatments are branded or generic drugs. For instance, if a therapeutic class has mostly low-cost generic drugs, a payer may not want to add a $1,000 sensor.
"There's not a lot of branded options in certain therapeutic areas, and if you have a generic and you're looking to add substantial costs to every single pill, the math just doesn't work out in terms of being able to have a business model around that," Gammal says.
etectRx Holds Fast to Its Model
One company, however, does see a future with a low-cost digital sensor that could change the industry. Competitor etectRx is still confident about its version of the digital sensor, the ID-Capsule. Valerie Sullivan, commercial lead at etectRx, says the company is working on ways to reduce costs for digital sensors.
"We are confident that our product over time will get to be pennies, and could potentially be a differentiator for generics," Sullivan says. "What if there was a chip in every single generic lipitor? What if there was a chip in every single generic Prozac? We see that as the future."
Another potential angle Sullivan sees in marketing their ID-Capsule is by extending the life of a branded drug patent.
"If you do want to have some sort of strategy for loss of exclusivity, you could think to put this tag into a product that's going generic to extend the life cycle of the product," Sullivan says. "Payers aren't always that excited about your loss of exclusivity strategy, but if you can show that there's value to it, there's a strategy there for brand manufacturers."
by Lisa Gillespie, AIS Health