Trade Terms: How to Ensure Commercial Spending Pays Off
October 19, 2019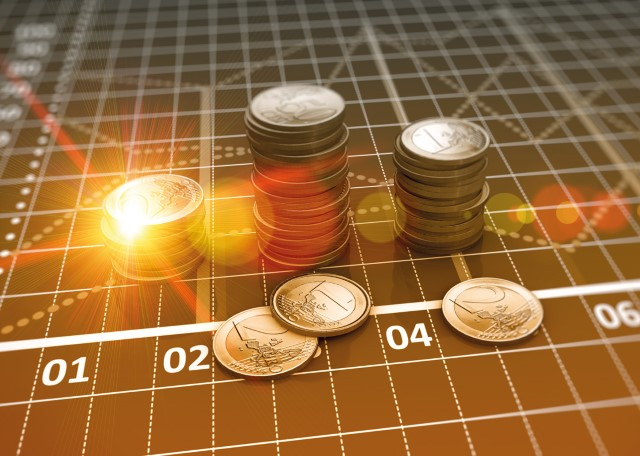 In times of high margin pressure, there are a range of tactics and strategies that consumer product companies can use. Consumer expert Toni Puigdellivol explains how brand manufacturers can transform their trade spending into investment and get more from what they spend on their retail partners.
Challenging times ahead for brand manufacturers in the US: Not only do the latest round of tariffs create a nightmare scenario in terms of margin pressure, commodity and energy costs are also on the rise. Meanwhile, the retail space is consolidating, with an increasing negotiation power over manufacturers. These are just a few of the dangerous trends shaping retail right now.
But besides the uncontrollable sources of margin pressure, there is one that brands actually can manage: Commercial terms. The exact vocabulary might vary by company, and you might refer to them as commercial conditions, trade terms or T&Cs etc. To put it simply, I'm talking about all the money you as a brand manufacturer invest in your resellers to market your products.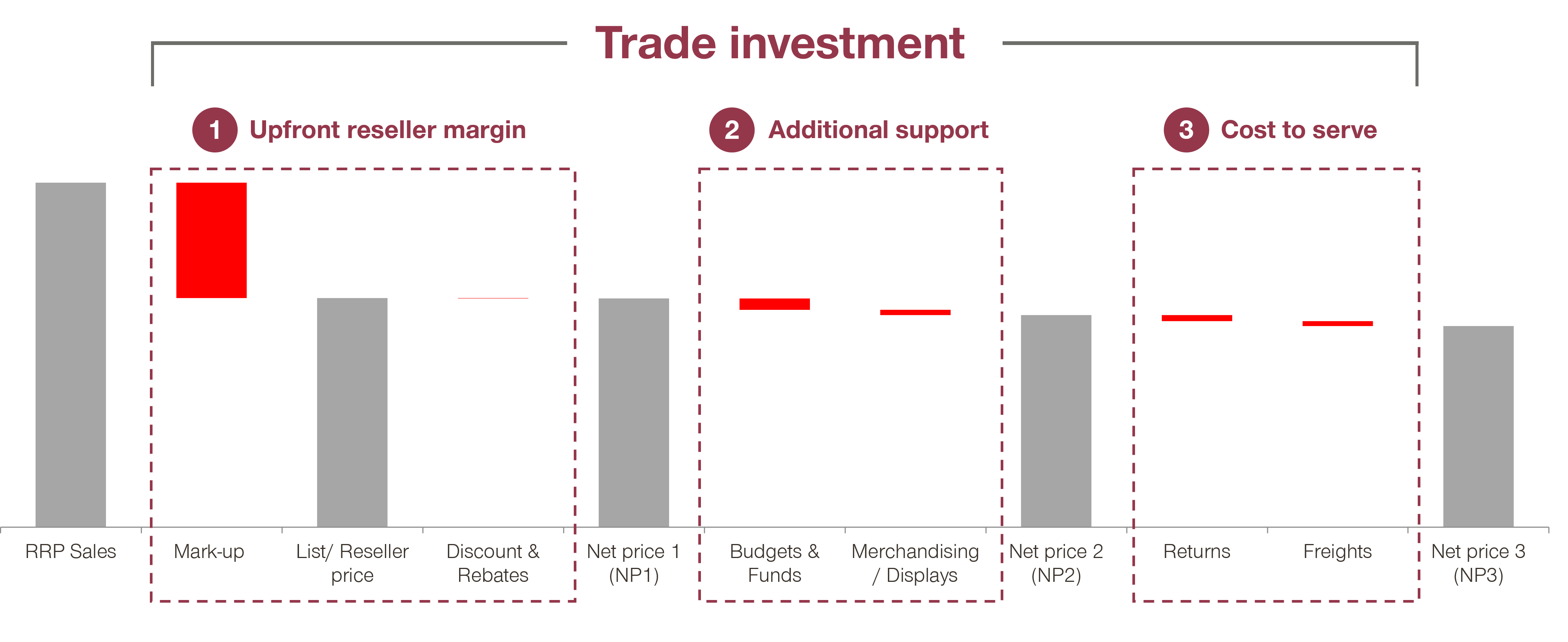 Commercial terms stand at an all-time high and continue to grow. Manufacturers are stepping in to support their retailers by providing more programs, rebates, and promotions than ever. But while the investment is growing fast, it isn't always translating into revenue and incremental profits at the same pace.
Manufacturers: "most trade spending is ineffective"
Are your commercial terms effective to build and grow your brand? If you're not able to answer with a strong "yes", you likely belong to the majority of brand manufacturers who are dissatisfied with their trade spending performance. In a survey conducted in 2019, we asked manufacturers about their satisfaction levels regarding the impact of their trade spending on sales and profits. Alarmingly, almost 4 out of 10 respondents considered their trade investments to be ineffective in generating more sales, and even worse, 6 out of 10 felt those investments did not bring incremental profits.
So what's the good news? Well, in fact, the increasing margin pressure is a real opportunity to rethink how you set up your commercial terms with resellers. Rather than just throwing money at them, manufacturers should work on transforming their current terms and conditions into performance-based frameworks that steer desired behaviors from their retail partners. These improvements are often easier to implement than you think. The even better news is that payoff is exceptionally high, both in terms of business strategy and sustainable profit. Our experience shows that trade term improvements can result in two to five million dollars of recurring additional profit for each one hundred dollars of sales. 
Three elements of a trade term framework
Here are three investment areas where brand manufacturers can improve how they reward trade partners:
1. A clear list price logic
If your markup strategy is too complex with lots of different discount rates, prices are unlikely to be in line with your product strategy. Some brand manufacturers don't even have list prices or have "unreal" ones (higher than MSRP). In contrast, best-in-class companies use their markups and discounts in combination to drive different objectives. Rather than decided on an ad hoc basis, their markups reflect product strategic targets with higher rates on the categories they want to promote in the long run.
2. Performance-based discounts and a fee structure 
To avoid exposure risk, net price differentiation needs to be fair as well as commercially and legally defendable. But you also need to make sure you get what you pay for. Sales should be supported by a discount framework, with rebates only applied in exchange for positive reseller behavior such as volume growth, more shelf-space, better placements, efficient supply chain, early payment, etc...
Besides rewarding resellers for their positive behavior, brands should also make sure they pass on the cost of certain behaviors that drive up their cost-to-serve. Without a clear fee structure, it's the manufacturers who end up absorbing the extra costs of returns or inefficient shipments. Include terms such as "the less you return the more you earn" and charge for ordering too often, in too small quantities.
3. Set efficient promotion and merchandising events
Manufacturers allocate specific funds for promotions and merchandising, but few measure and plan their calendars knowing what returns those campaigns will bring. By identifying which activities work and which don't, manufacturers can make more targeted investments, resulting in a higher ROI for the dollars that co-invested with the reseller.
While you may have already attempted to optimize one of these aspects individually, what's needed is a holistic approach to linking these four investments with your brand, product, and channel strategy. And with a great risk-effort-reward profile, trade term opportunities may be the most attractive way to escape the increasing pressure. 
Are you making trade term dollars work for your company? Find out more about how to transform your commercial terms and rebates in my upcoming webinar. I'll be sharing best practices from across the consumer goods industry and answering questions on how these winning tactics can be applied to your own business.