Electronics
Simon-Kucher delivers strategy, pricing and sales consulting to the electronics and electrical engineering industry (including automation, control systems, electric and electronic components, business electronics and electronics infrastructure). Our clients range from small and medium-sized companies to large corporations. Most of our projects are worldwide, in markets including China, Southeast Asia, Western Europe, Eastern Europe and the US.
Pricing is one of the most vexing challenges in this industry. An innovative product must have a price that customers are willing to pay, along with features that customers consider valuable. Many innovative products are priced too low; others include expensive features that customers don't want; and many niche products are sold too cheaply considering the value they deliver to customers. Another challenge is managing complex product portfolios, which might include thousands of products and thousands of customers, while still making a profit. We help our clients to identify the optimum price and sales approach and thus to fully tap their profit potential.
Our projects with electronics clients include: 
Designing power pricing programs to boost profits by 200-300 basis points
Optimizing product features in line with customer requirements
Optimizing discount and bonus systems in multilevel sales
Developing strategies for new product and customer segments
Creating sales excellence programs to boost sales performance
Formulating sales and pricing strategies in service and spare parts businesses
Semiconductors
Simon-Kucher has worked with the world's leading semiconductor and electronics companies to address both strategic and tactical marketing and sales issues. Through expert advice and analysis, we help clients balance their goals and choose a pricing strategy that best supports their overall corporate strategy.
We have helped these companies quantify customers' perceived value of the products and offer them at the right price, determine each customer segment's willingness to pay, manage customers' price expectations and optimize lifecycle pricing. Our substantial experience and expertise within this industry allows us to answer all sorts of strategic questions, and we also design implementation plans that translate strategy into results.
Semiconductor and electronics companies face complex tradeoffs, e.g., between ASP, revenues, margin %, profit $ and win-loss, and most of them struggle to find the right balance. Also identifying the optimal pricing processes to support strategic goals is no easy task. In addition to that, increasing pressure from all players in the value chain – including suppliers, OEMs, EMS, and distributors – make it challenging to extract value and move away from cost-plus margin pricing. Further, sales and distribution partners must have the incentive and power to negotiate and maximize the value of each deal, rather than negotiate internally for lower prices.
Our projects with semiconductor clients include:
Achieving value pricing by optimizing pricing processes that best support strategic goals
Optimizing key account negotiation and management
Designing worldwide market segmentation and pricing strategies
Developing a new pricing process and pricing organization
Structuring sales and distributor incentives
Conducting value-based pricing and negotiations skills training
Developing a strategy and business plan for new product launches
Optimizing discount systems and escalation/approval procedures
Developing optimal product/services bundles
Enhancing pricing systems and tools to best track pricing performance using key performance indicators
Electronics & Semiconductors Experts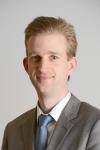 Featured Resources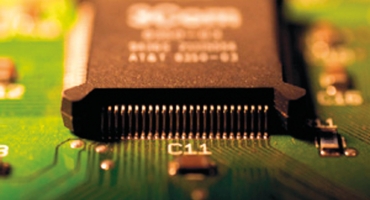 Blog post
January 09, 2018
Future of the Semiconductor Industry: Profitable Growth With New Dynamic Market Trends
See all Resources