Simon-Kucher's Insurance practice helps insurance companies capitalizing on their biggest success factor: pricing.
Through years of experience, we've seen that insurers that base prices exclusively on the actuarial approach, without factoring in their customers' willingness to pay, leave untapped an average 300 basis point combined ratio and 600 basis points in growth. Our value pricing expertise can help clients secure this untapped profit and volume within a few weeks.
Moreover, as part of the value creation process, we help clients identify attractive customer segments, analyze customer preferences and willingness to pay, and revise and develop new products based on that analysis.
As part of the value selling process, we help clients develop innovative sales processes that increase customer conversion and penetration rates, and improve up-selling and cross-selling. We focus on multi-channel strategies and discount limits, discount systems and incentives, along with other processes.
Our projects for insurance clients include:
Digitalizing and developing multi-channel strategies
Optimizing the online business across the client's own channel and the aggregator
Introducing new sales processes for more conversion, cross- and up-selling
Developing capital-friendly life insurance products
Pushing protection
Adjusting prices in the portfolio based on price tolerances for reducing the combined ratio
Optimizing profit through behavioral pricing
Our insurance team has a global presence and project experience in over 40 countries. With our expertise and local knowledge, we help insurance companies in developed and emerging markets, covering all lines of business, customer segments and sales channels. Our clients have included both international and regional companies, channel and product specialists, primary insurance and reinsurance firms, that serve the industry and the retail markets.
Simon-Kucher consultants work side-by-side with their clients. It is standard practice in our firm. As a result, our recommendations are customized and doable. Throughout the project we help the client anticipate hurdles, overcome them and achieve success.
Insurance Experts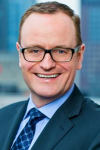 Global Head of Insurance and Managing Partner Frankfurt office