Automotive New Model Watch: Plug-in Diesel-Hybrids on the Rise
October 09, 2019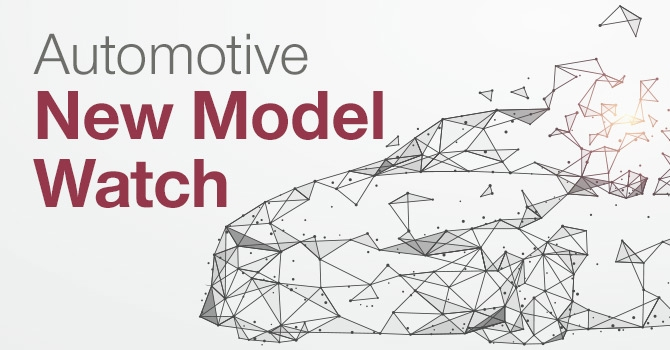 Close-up on the automotive industry. In this series, we will take an in-depth look at one soon-to-arrive car model every quarter. For our New Model Watch 4/2019, automotive experts Martin Gehring and Alexander Dietz discuss Mercedes' new diesel-hybrid models, their technical specs, and target customers.
This year, Mercedes has introduced several new diesel-hybrid models. The C300de and E300de made their debut at the Geneva Motor Show, followed by the GLE350de at this year's IAA (International Motor Show Germany). In addition, Volvo recently announced a similar four-cylinder diesel-hybrid offer for its XC90.
This is not the first time Volvo or Mercedes have gone hybrid with diesel. Both manufacturers introduced mild diesel-hybrid models a few years ago, such as the V60, S60, and Mercedes E300 BlueTec Hybrid. However, both manufacturers decided to discontinue the offer soon afterward due to a lack of customer demand. Now, in light of different market environments, growing pressure surrounding CO2 emissions, and changing customer requirements, they've chosen the right time for a second attempt.

Each model has impressive technical specs. Let's take a closer look at the E300de and GLE350de:
4-cylinder, 194 horsepower diesel engine combined with a 122 horsepower electric engine
Based on WLTP-protocols, the vehicle produces 42gCO2/km with a combined fuel consumption of 1.6l/100km
While the E-class has a fully electric range of around 45km, the GLE350de with its bigger battery capacity doubles that with around 90km
The GLE also supports DC-charging to enable recharging in around 20min (10-80 SoC)
Pitfalls of diesel-hybrid vehicles?
On the downside, typical PHEV-characteristics, e.g. increased weight, price, and decreased trunk volume heavily influence customer demand, especially considering trunk volume and functionality are key criteria for traditional estate & SUV drivers. Still, Mercedes have achieved the best of both worlds, and to an impressive degree: customers can commute fully using electricity, while still having all of the benefits (e.g. long-distance travel) of conventional Diesel vehicles.
Who's behind the wheel?
One key customer target group for diesel-based plug-in hybrids could be taxi drivers, but reliability will be a key success factor. Running such complex drive-train systems creates huge service challenges. Depending on usage, battery life times are usually below 10 years, and maintenance and servicing are likely to be more costly. But with OEMs like Mercedes and Toyota (renowned for the reliability of their products) now offering hybrid engines across most car segments, customers will start gaining trust in these models. Sustainable sales figures are sure to follow, especially in strong diesel vehicles markets like Germany.
---
AUTOMOTIVE INSIGHTS
Boosting revenue and profits in the automotive industry. Learn about our experts' comprehensive solutions for the complex marketing, sales, and pricing problems automotive players are confronted with and subscribe to our quarterly newsletter.
---
Read more from our Automotive New Model Watch series:
New Model Watch 3 (2019): Porsche's 718 Cayman GT4 and 718 Spyder
New Model Watch 1 (2020): Toyota Mirai