Digitalization and Online Pricing in the Logistics Industry
May 31, 2016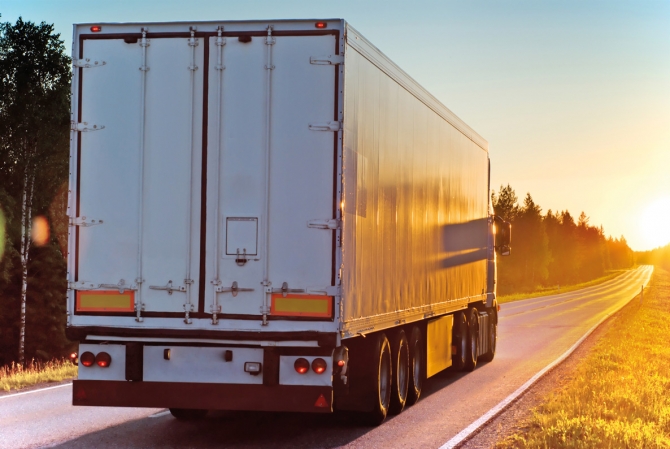 Digitalization and online pricing are already being applied successfully in numerous industries. The benefits include a faster tendering process and the possibility to generate higher margins through intelligent, automated pricing. The logistics industry, however, is still firmly rooted in its tried and tested "manual" pricing approach.
Simon-Kucher & Partners conducted a global study using various sources to comprehensively examine the opportunities online pricing can bring to the logistics industry. Based on this study, five recommendations for future (online) pricing were identified.
1. Acknowledge that online Pricing transformation is unavoidable
Examples from other industries (sanitary products, recruiting, etc.) have shown how the transition to online pricing can change an entire industry. "First-movers" gained a significant competitive advantage and often substantially increased their market share and profits.
In the logistics industry, signs are also pointing toward a shift to online pricing. First online offers are being initiated by internationally established players such as Kuehne+Nagel or new start-ups such as Freightos. Other large logistics companies have also begun to strongly invest in platforms and IT processes, making online pricing a real possibility in the future. Companies that hesitate to join the online pricing trend might soon be at a disadvantage.
In addition to the first-mover advantage, the online pricing trend is also driven by the emergence of new players, which are attempting to become the Booking.com of the logistics industry. Such offer-comparison platforms provide a substantial risk to logistics companies and their margins –as seen in the hotel- and travel industry – and in extreme cases, might even downgrade logistics companies to being pure asset providers. 
2. Introduce online pricing gradually
Introducing true online pricing takes many years. A half-baked solution hinders success and could end up in lost profits. Logistics providers who tried to transfer their B2C online pricing solution to B2B, have failed. Furthermore, it has taken B2C companies, e.g. airlines and hotel providers, many years to successfully introduce online pricing. Even today there are still manual price adjustments within yield management programs.
Introducing online pricing gradually and with manual fine-tuning, reduces the risk of errors thus increasing success rate. Furthermore, a gradual implementation gives sales and customers the necessary time to get used to the new system – this is key for success.
3. Refine product definitions
Only very few logistics companies apply a true value-based pricing approach that integrates customer willingness to pay. The passenger air transport industry has accomplished this with systematic price differentiation through online yield management. Although price differentiation in logistics is nothing new, implementing an online pricing strategy could further improve price differentiation and maximize profits.
The biggest opportunity for price differentiation lies in differentiating offers, as seen e.g. in B2C air transportation (economy vs. business). While some providers in air freight or express business already do this, many logistics companies struggle with standardizing products. They often fail to define a clear product portfolio using effective "fencing", i.e. justifying price differences between product variations through equally big service differences.
A prerequisite for logistics companies with capacity bottlenecks is introducing a "no-show" penalty fee, to help planning and steering their capacity-based pricing. Such fees have not been implemented comprehensively in the logistics industry yet, but they are a hygiene factor for successful online pricing.
4. Do not make prices accessible for everyone
One disadvantage of online pricing is increased transparency. Customers and competitors can use price knowledge against a company. This is particularly relevant in the logistics industry since the exact prices of competitors are often unknown.
To reduce price transparency an encrypted online platform with a log-in is recommended. This further allows companies to address customers individually and utilize the advantages of online pricing. An encrypted platform also reduces the risk of online players gaining access to price information.
5. Be prepared for new players
The greatest risk of online pricing is the emergence of "aggregators" modeled after Booking.com. Such portals have already gained market power and reduced the margins of established companies in many industries: hotels, airlines, insurance, etc.
It is nearly impossible to react to a successful aggregator after the fact. Therefore, logistics companies should be prepared for the entry of such players and ideally initiate measures in advance to counteract their development, whether through founding an own portal or (costly) participation in an upcoming platform.
Conclusion
Digitalization and online pricing will not pass by the logistics industry. Whether this leads primarily to higher added value for the existing providers or to the emergence of new players, however, is uncertain. Perhaps in the end, the consumers will be the winners.
Logistics companies should give this topic some thought so that they are not left on the losing side. In doing so, the success factors of smart pricing need to be considered – and even more so for online.
Upcoming events
2nd Annual Logistics Strategy Forum

June 8, 2017 | Miami, FL, USA