Emergency Pricing Against the Corona Crisis
March 13, 2020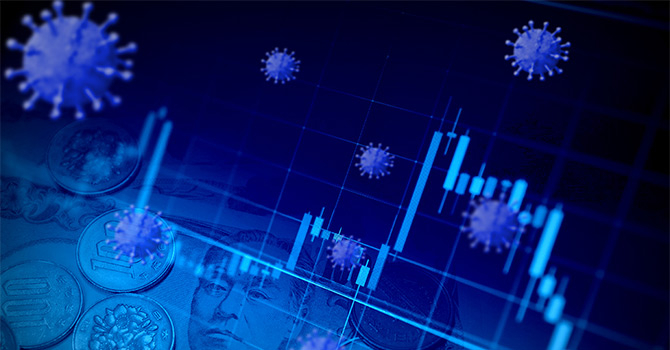 Faced with the consequences of the coronavirus and the resulting economic slowdown, many companies may see cost-cutting and liquidity as an answer. However, Professor Hermann Simon, joining us for a guest commentary, emphasizes that these efforts are not sufficient. Instead, emergency pricing measures are the most effective step toward beating the crisis. He advises companies to think outside of the box, but with caution.
There have been multiple reports on how companies worldwide are preparing for financial losses from the coronavirus epidemic. Airlines have been the first to announce heavy cost-cutting measures, but amid factory closures and changing consumer behavior, a wide range of industries are expected to follow suit in the months to come. 
While securing liquidity and cutting costs are unavoidable and necessary, companies should not lose sight of one important detail: the coronavirus is a demand crisis, not a cost crisis. Giving top priority to such actions will only take companies so far. Declining sales must also be combated with emergency pricing measures. 
Quick and effective price measures can save factories and jobs
The full extent of the crisis impact remains unclear, especially as the crisis is just unfolding and nobody can foresee what the coming months will bring. Nonetheless, recent history offers several examples of companies that have used pricing to respond quickly and successfully to a crisis — Volkswagen being a textbook case. The automaker needs 2,000 orders per day in Germany to keep its plants running. However, when Dieselgate, the emissions scandal, became public, demand collapsed to less than 1,000 daily orders. A catastrophe loomed for the factories. Before Volkswagen had granted discounts of several hundred euros per car. Then somebody suggested introducing a 5,000 euro "environmental bonus" on its popular Golf model. At ten times higher than previous discounts, it was deemed a "crazy idea." However, following a quick assessment of sales and financial effects, the emergency action was implemented without delay. Within a short time, demand returned to the required level. The emergency measure cost a lot of money, but it saved factories and jobs.
Price reductions are one measure that can be implemented within a few days and have a quick and strong impact on consumer sentiment. Yet they need to be applied with caution: it is critical for a company to know its price elasticities. With the assistance of experts the necessary estimates can be worked out within a few days.
Combining data and pricing removes elements of risk
Demand curves are an effective way of modeling the relationship between price and sales. However, when a company makes dramatic price changes, the demand curve is not linear — it has a kink. Knowing the location of this kink is crucial. Is it at 10, 20, 30 or 50 percent? If a company hasn't identified this relationship, it might as well play a game of vabanque, making a risky choice and putting everything at stake.  
A price reduction that is too small does not result in a significant increase in sales, but only sacrifices the contribution margin. The trick is to go beyond the kink, but not too far. If you set prices too low, the sales volume may increase exponentially, but at the expense of profit margin. With high marginal costs, this can lead to disastrous losses. Therefore, emergency pricing must be based on solid estimates of the demand response and the effects on utilization and profit must be carefully quantified. In some cases, price reductions do not lead to higher sales. An example are inner city car parking garages that remain empty on Sundays despite prices being halved. In these cases, price reductions only destroy contribution margins. In the current crisis, the same might be true for the travel sector and trade fairs, as many people don't dare to travel or are even prohibited to gather in large groups for health and safety measures.
Discounts in kind can benefit both company and consumer
An alternative to radical price reductions are discounts in kind. They bring several advantages in the crisis:
The nominal price level is maintained
In terms of profit, they are more advantageous than price discounts of the same percentage
They bring more volume and therefore more employment
For example, the Fullerton Hotel in Singapore has been offering this kind of non-monetary discount since March 10, 2020. Any guest that pays for one night gets a second night for free. In fact, for all visitors who stay more than one night, this offer is the same as receiving a half price offer.
Another example of a positive experience with non-monetary discounts can be drawn from the designer furniture sector. A leading brand that attaches great importance to price consistency and continuity has a very effective way of managing discounts in kind. When customers demand a rebate, which they do with great frequency and persistence during a crisis, they are offered another piece of furniture as a free gift. In the vast majority of cases, the discount issue is then off the table. The result is both a positive employment effect (more goods are sold than with direct price discounts) and a higher contribution margin, due to the fact that manufacturers and customers rate free products differently. The customer perceives a value equal to the purchase price, whereas the manufacturer only has to bear the variable costs. The "gift" is worth100 euros in the eyes of the customer, but only costs the manufacturer 60 euros. A direct price discount, on the other hand, would mean the manufacturer having to give away the same amount that is granted to the customer.
In a crisis, you have to be quick, but you also must be cautious and diligent
During times of economic uncertainty, companies are under pressure to act fast for the sake of both their employees and their customers. Besides taking cost-savings measures, thinking outside of the box with pricing can be a very effective step toward beating the crisis. Price decreases can drive up demand, but they need to be calculated carefully in order not to destroy profit margins – knowing price elasticities is as relevant as ever. Meanwhile, non-monetary discounts can be just as, if not more effective on profits. 
In his book Beat the Crisis, Professor Hermann Simon offers 33 practical actions that any company can take immediately. Read more here!