Rivals to Allies: Banks and SME Marketplace Lenders Pandemic Partnerships can Unlock Growth
April 14, 2020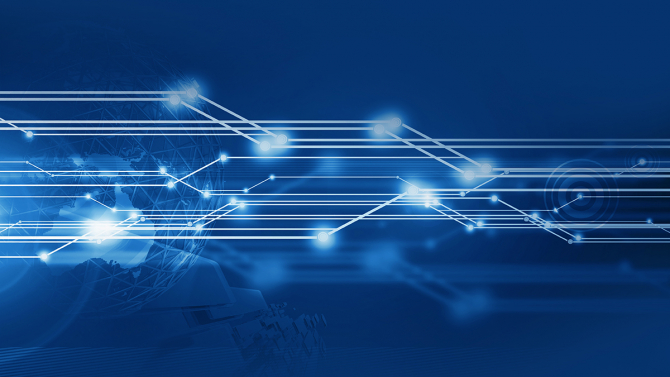 *The insights and recommendations shared in this article are based on the circumstances of April 14, 2020
The COVID-19 crisis will spur the convergence of marketplace lending and traditional SME bank lending models. As businesses move away from face-to-face in favor of virtual meetings, banks have an even greater need to accelerate the electronification of small business lending from origination through underwriting and servicing. At the same time, SME fintech lenders, facing an existential threat given record delinquency, defaults and adversely selected lending opportunities, will opt into partnerships with banks to transition from a transactional to a relationship and ecosystem-based model.
Business shutdowns during the Coronavirus pandemic is stressing the limits of marketplace lending capabilities. Marketplace lending, whether stand-alone or integrated into a payments provider, is premised on continuous flow of cash and/or demand. Its core capability to fund businesses hits a boundary condition under discontinuities. While episodic discontinuities such as single business bankruptcies or interruptions in service such as a restaurant fire or a flood in a town's main street that shuts down a retailer temporarily can be handled by a marketplace lender, COVID-19 creates a stress situation simply beyond the setup of marketplace lending. Marketplace lending has, in general, a shallow view of the customer and, aside from payment intermediation, no view on the customer's ecosystem.
During a crisis like COVID-19, permanent capital rather than flow-through capital becomes critical to handling systemic cash flow stress. Further, understanding how cash flows link from supply chain to delivery to customers' customers is fundamental. Marketplace lending is premised on transient rather than permanent and transactional rather than relationship-based client interactions.
Meanwhile, SME businesses that need capital cannot even pay their current outstanding advances or loans. In fact, more than ever, they need credit to keep them afloat.
Marketplace lenders are therefore besieged on three fronts. Firstly, they are now facing a wave of delinquencies and defaults at a scale that is 10 times the norm. Secondly, they cannot originate new business because prospective customers don't have the cash flow to support a daily or weekly principal/interest payment. Finally, they do not have the means to jumpstart the ecosystem surrounding their current and potential deals, making the status quo an immovable object with little to no uplift opportunity and only downside risk.
Banks Permanent Capital Weighed Down by Bricks & Clicks Legacy
While marketplace lending has no real permanent capital to transition to a patient model, banks are designed to weather cash flow shortage storms and, while they sometimes monetize relationships with deals, are fundamentally relationship driven. However, even though banks have online/mobile "click" capabilities and a loyal and steady customer base, they are institutions grounded in branches and chartered locations. They have more customer data than they have the capability to understand and create value from this data. Their origination, credit and servicing processes, a hybrid of electronic and human, require staff to be physically located in offices. Documents are passed to each other and reviewed, forms are printed out and checked off, and items are filed for future reference. Rather than data flowing into a data lake to lead to opportunity identification and pursuit, it sits in puddles around the bank. For banks, shifting to a virtual office approach has been a painful transition full of revised processes and unknowns. More than ever, the data lake promise has dissipated even further as operations fragment.
Marketplace lenders, while bereft of capital, are long on electronification and virtualization. They have the capability to capture, credit analyze and service business with access to the cloud as the only core requirement. They thrive based on their ability to capture and assess data. Their processes are predicated on paperless decision making and data-driven opportunity capture, and they can quickly shift from office to decentralized locations.
The Performance Challenge Faced by Marketplace Lenders
The gap in performance for marketplace lenders in 2020 compared to 2019 is clear. Marketplace lenders are seeing higher default rates, rising delinquencies, lower returns on capital, low-to-no originations, negative profitability in terms of both EBITDA and after tax, disgruntled customers, and alarmed capital providers such as high net worth individuals and Asset Backed Securities investors who face delinquency and defaults on outstanding issues.
This performance challenge is more than current income driven, it goes to the heart of the marketplace mechanism: there is no cash flow from topline merchant activity – and without cash, the marketplace lending balance sheet will run dry. Without permanent capital, marketplace lending is software without sustenance. Software works in an environment where there's always electricity, in another words, cash flow from activities.
The Performance Challenge Faced by Banks
Banks face a different set of challenges, both crisis-related and long term. The immediate crisis related issues stem from the challenges of operating in a rapidly contracting economy and an ultra-low interest rate environment:
Banks are experiencing a flood of short-term requests for credit relief, restructuring and new loan applications under the recently enacted Paycheck Protection Program, forcing lenders to scale up origination, borrower relationship management and workout capacity rapidly

While credit demand may temporarily increase as businesses draw on lines or seek new loans to ease cash flow difficulties and boost cash reserves, loan origination levels at normal credit standards will be difficult to maintain in the face of protracted, deeply impaired economic and social conditions (absent another wave of Federal interventions, subsidies and guarantees)

Ultra-low interest rates, adopted by central banks to spur economic activity, persist far longer than expected in weak economies and compress net interest margins for banks
Fewer businesses will meet traditional bank credit standards in the face of brutal economic headwinds. The immediate performance challenge is these customers simply will not be served and many of them will wither without credit support.
The Opportunity – the Best of Both Worlds
Banks are built for capital stability and designed to maintain long term relationships with clients, while marketplace lenders are built to transact at speed and leverage data to make marginal decisions on a given deal. Relationship banking and marketplace lending are effectively oxymorons.
Does bringing these two together have a similar result to peanut butter and chocolate?
For banks, marketplace lenders offer a new financial technology that can replace an origination-through-servicing approach that is decades old, despite ongoing "factory" upgrades. Banking is to marketplace lending what large steel mills were to mini mills.
The long-term opportunity for banks and marketplace lenders is take attributes that create a stable yet flexible value proposition that will make SME's sustainably profitable to serve.
What will banks need to do to address this opportunity?
For banks, this means the opposite of how it reacted following the 2008 financial crisis, when they largely withdrew from the SME market. In fact, this reaction catalyzed the growth in marketplace lending for SME's. Banks should consider the following measures:
Develop alternative origination models that shift towards virtual capture and away from branches and "feet on the street" bankers to generate opportunities and cultivate relationships, especially among the smallest and newest businesses

Create a streamlined, stress-free customer experience in origination and servicing that mimics the "Amazon effect" that consumers and businesses have come to expect

Expand use of innovative credit underwriting and pricing models to serve customers that do not qualify under traditional banking standards, also concentrated among the smallest and newest businesses

Harmonize alternative lending business models with the regulatory and compliance standards that chartered banks must meet
What will marketplace lenders need to do to address this opportunity?
For marketplace lenders, the opportunity is to grow from a fast-transactional value proposition to one where they are able to grow with and act as true financial partners for SMEs. They should consider the following initiatives:
Develop permanent capital capabilities. This means rethinking the reliance on Asset Backed Security securitization and looking at private debt buy-side structures, where total yield capture allows for greater patience through market fluctuations
Couple marketplace lenders state-of-the-art virtual capture capabilities with banks deep access to communities and ongoing relationships and treasury/cash management offerings

Leverage their innovative credit underwriting and pricing models with banks deeper relationship-based data – i.e., small business owners where their personal, staff and local suppliers accounts are at the bank – to more fully service SMEs across the credit and business maturity lifecycle, including "crisis" and "event" management

Legitimize the differing levels of regulatory requirements given the data-driven and deposit-based capital light nature of marketplace lending
Marketplace lenders are agile actors and have already pivoted to participate in the Paycheck Protection Program (PPP). Even as they are furloughing employees, Kabbage recently announced a partnership with a Small Business Administration (SBA) lender. Kabbage, despite being in a non performing state right now, is able to mobilize its state-of-the-art virtualized lending capabilities into an adjacent market. The question is not whether this is the correct action, but in fact whether the magnitude of the partnership is sufficient given the opportunity, and whether the scope of the partnership is aligned with optimal value creation. Similarly, Boston-based fintech Numerated is actively seeking partnerships with SBA lenders. Square and Intuit have both been asked by the US government to provide PPP's to their merchant network, and while Square appears to demure at least for the time being, Intuit has immediately launched this new product.
These actions are the beginning of what may be a rapid-fire evolution as the models of marketplace lending and SME banking converge.
This highlights even more that, properly partnered, banks and marketplace lenders will not only weather the cash crunch storm but emerge from this in a way that allows them to deepen relationships with SME customers, leverage the best virtual technology to capture business and to optimize credit risk, and grow together as the economy returns to a new normal.
Read more about our recommendations for banks during the corona crisis:
Part 3: Think Ecosystems to Drive SME Recovery and Growth – How Banks Should Respond to the Pandemic