Topline Growth Through Servitization: An Opportunity for Manufacturers
May 14, 2018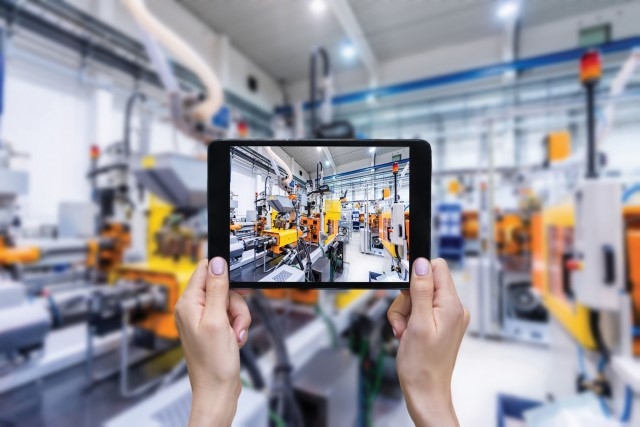 Xi Bing Ang, Director, interviews UK Partner Dr. Peter Colman about servitisation in the manufacturing industry and where the opportunities and challenges lie ahead.
XA: Servitisation is a hot topic for manufacturers. What should a manufacturer be thinking about from a topline perspective?
PC: Servitisation creates value for customers. Smart manufacturers actively measure and quantify this value creation, incorporating the insights into the value proposition and sales story. Unfortunately, too many manufacturers fail to recognise the full extent of the value that servitisation has brought their customers. Consequently they price their offering too cheaply. 
Understanding this value remains the key challenge. We help our clients break "value" down, quantify the component parts, determine how different customers perceive it and ultimately figure out the best pricing, marketing and sales strategies to extract it.
XA: That sounds like quite a challenge. How should manufacturers approach servitisation programmes to ensure they are successful?
PC: Servitisation is a big change for a manufacturer from a cultural, organisational and infrastructure perspective. But what is often underappreciated is how much of a change it is from a pricing and cash flow perspective. To be commercially successful, manufacturers need to carefully translate their strategic objectives into a robust revenue model and train their sales team in how to sell this new offering. In our experience this is one of the most challenging aspects for them.
The general benefits of servitisation have been widely publicised (growing revenue, improving customer relationships, avoiding commoditisation etc.); however as with most things there are trade-offs to be made. 
Assuming that servitisation is some sort of silver bullet is very dangerous. The strategic objectives need to be clear and the entire management team aligned before the revenue model can be designed. This revenue model needs to take into account the economic value that a new offering creates for customers and also the significant changes to risk and cost profiles brought about by long term contracts that can be exposed to inflationary, currency and raw material volatility. We know from our projects the importance of investing sufficient time and effort to fully think through the revenue model.
XA: How can we expect to see servitisation evolving over the coming years?
PC: At Simon-Kucher we expect to see three types of "servitisation journeys" that manufacturers will go through, depending on their maturity:
Beginners: More companies adopting pilot approaches. 
Starting small with selected pilot customers or pilot services usually works best. Not only to learn about the services and address issues that arise, but also to convince customers about the financial viability and the added value of the servitisation model. The lessons learned can serve as a success case to roll-out to the remainder of the business.
Intermediates: Proportion of service revenue increasing.
Despite the general excitement around servitisation, it is rare for a manufacturer to have its business entirely on a servitised model. That said, we expect to see an increasing shift towards service-generated revenues from those who have already adopted the model.
Advanced: Innovations to the revenue model.
The most sophisticated manufacturers will evolve their revenue models and there will be an increasing focus on 'gain-share' contracts, where the manufacturer takes a proportion of the value created for each specific customer.
XA: Finally, how does servitisation fit into the broader Industry 4.0 theme?
PC: Industry 4.0 / digitalisation initiatives can usually be defined as either cost programmes (Operational Excellence) or revenue programmes (Commercial Excellence). Servitisation is a core component of Industry 4.0 and one that affects both sides of the profit equation (revenue and cost).
From our most recent Global Pricing and Sales Study research we know that 81% of companies have made investments in various 'digitalisation' initiatives, yet only 23% have achieved revenue growth from them. Unfortunately, too many companies spend too little time focusing on the pricing discussion or leave it far too late. Best-in-class companies think through the revenue model in conjunction with, rather than at the end of, the development of a new offering.
 
Want to know more? Read about servitization as a key strategy to drive profitable growth.