Valentine's Day: The Gift of Emotional Value
February 14, 2019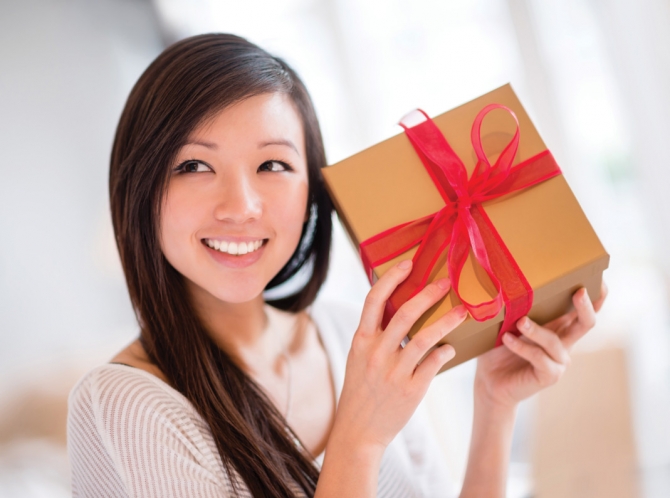 What determines the value of a gift, its price or the inherent symbolism? On the occasion of Valentine's Day, we asked Dr. Tobias Maria Günter and Felix Pfaffe how retailers can provide the perfect gift for lovebirds.
What opportunities does Valentine's Day create for retailers?
Tobias Maria Günter: February 14 is the day of romance – but also the day of consumerism. According to recent studies, half of all Germans gave their significant other a gift on Valentine's Day last year. And around one in five spent more than 50 euros on it. If retailers provide the right products, Valentine's Day offers great potential for extra profits.
What are the right products for St. Valentine's Day, flowers and jewelry?
Tobias Maria Günter: In essence, retailers have to provide and actively promote the kind of gifts that love-struck couples want to give to each other. So they need to find out the most sought-after gifts. Just recently, we conducted a study on the criteria that determine whether a gift is well received. It showed that recipients rate presents depending on how much they think they cost, as well as their symbolism.
Can you go into more detail about this study?
Felix Pfaffe: In summer 2018, I asked around 200 people in the US to rate items they had received as gifts. I was primarily interested in the factors that determine the value of a gift to recipients. The study revealed that the evaluation process for presents takes place subconsciously. The assessments recipients make about gifts are often instinctive.
Tobias Maria Günter: In the study, participants liked expensive and meaningful gifts the most. In their opinion, a pricey present shows that the giver was thinking about them specifically and put in a considerable amount of effort. They see it as an investment in the relationship. But the most interesting finding was that a gift's symbolism is actually the most important factor for the recipient. It even has a bigger influence on the rating than the price.
Does that mean that retailers have to offer expensive presents loaded with symbolic meaning?
Felix Pfaffe: Not necessarily. As you would expect, the study showed that low-cost gifts without any personal significance were least popular. However, inexpensive gifts with significance were better received than costly, meaningless presents. This only means that it is the symbolism behind the gift that makes it really valuable. Whether the gift is cheap or expensive is often secondary. The study showed that gift recipients become less price conscious when a gift has more emotional significance.
What conclusions should retailers draw from these insights?
Tobias Maria Günter: Retailers need to focus less on price when marketing and displaying their products. The better alternative is to show shoppers the potential significance their products could offer as a gift. If they get their customers to understand what message the present could convey, the perceived value of the product increases. And for this increased value they can charge a higher price. That's why it is extremely important for retailers to perfectly present their product range by adding emotional value to it. 
What practical measures do you suggest?
Tobias Maria Günter: A good way to give a product emotional value is to personalize. There are many possibilities: Jewelry engraved with a name or personal message; customized greetings cards; mugs with photos printed on them; or personalized textiles.
Thanks to new technology, such as affordable 3D printing, there are virtually no limits to the materials, colors, and shapes customers can choose for their gifts. Unique items like these have been trending for years. To profit from this development, retailers could offer digital in-store configurators. Another possibility is to use virtual and augmented reality to show their customers what the personalized products will look like before they are made.
In essence, retailers need the skills to show off their products to maximum effect. What I mean by this is products not only have to be displayed in a pleasing manner. Retailers also need to make it clear how buyers can use these products. For example, a perfectly set table with glasses, plates, candleholders, and cutlery puts more customers in a buying mood than a shelf with a random jumble of glasses.