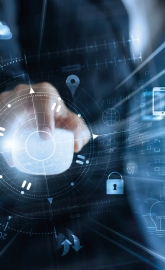 Research Paper
The Future Ready Service Model
Submit your details to download research paper
For advisors who make the majority of their revenues from asset-based fees, changing the fee-model to an alternative such as fixed annual retainer or monthly subscription is a risky endeavor.
While many advisors see the flaws in the current pricing approach, it's not clear that the solutions on offer don't cause more problems than they solve.
In this follow up to the 'Future of Fees' report, we examine what changes can be made to the status quo without causing significant disruption. It turns out that there is a great deal that can be done to solve the value-fee disparity of the asset-based fee model, without alienating clients, regulators or front-line staff in the process.
Read this report, and find out how.
Related Strategic Insights