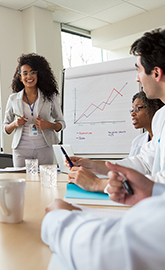 Research Paper
Operational Pricing Excellence in Pharma
Submit your details to download research paper
Operational pricing is the commercial engine for pharma and biotech companies. Until now, this has centered on market-oriented product pricing and the list price, with companies aiming toward a balanced product value statement that reflects target markets, competitors, and estimated customer benefits.
Now, as firms face new pricing pressure, the industry is moving toward more customer-oriented prices that reflect the true value of every customer.
This brochure outlines how pharmaceutical and biotech companies can overcome the industry's multiple challenges and successfully implement a viable, individually adaptable, gross-to-net pricing structure.
Related Strategic Insights