Automotive New Model Watch: Toyota Mirai
January 21, 2020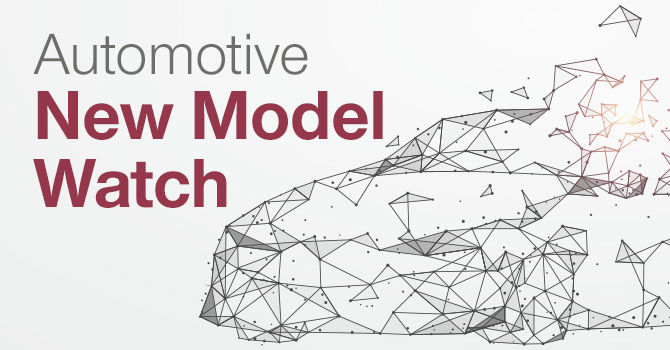 In the last decade, multiple hydrogen fuel-cell cars were designed and released to the public. However, only a few of those future concepts saw the light of day as actual production cars. One of the most well-known being the Toyota Mirai. For our New Model Watch 1/2020, automotive experts Martin Gehring and Alexander Dietz discuss the Mirai's pricing and sales strategy.
When initially launched in 2014, the Mirai came with a driving range of about 500km – at that time, outperforming battery electric vehicles such as Tesla's Model S. However, one of the biggest drawbacks of the first generation Mirai was its list price. At €78,600 in Germany, it hardly found a suitable customer base. From 2014-2019 overall, 10,000 units were sold globally, making the Mirai a niche product.
Toyota Mirai pricing and sales targets
With its new generation Mirai, Toyota addresses this issue and aims for an annual sales volume of approximately 30,000 units. Key here is a repositioning of the vehicle itself. For one, the Mirai will grow in its dimensions, making its appearance more prestigious.  In addition, the interior will also have a more premium look and feel. However, the price is expected to be anchored close to the last generation's price – effectively reducing the list price of the new Mirai, considering the new and improved features.

However one key question remains: 
Which customer segments should Toyota target with such a niche product?
So far, the Mirai, among others, is used for marketing purposes to openly commit vehicle fleets to renewable energy sources. For example, some players in the car-sharing industry, larger taxi businesses, and selected companies have used the Mirai as part of their eco-friendly fleet.
For the upcoming Mirai, Toyota indicates a broader segmentation focus. The effective list price level is expected to be lowered and simultaneously the car itself higher positioned. On the one hand, this strategic move could lead to a strengthened approach regarding commercially used fleets. On the other hand, similar to Tesla in 2012, Toyota appears to be striving for early adopters of hydrogen-based mobility, which marks the move into selected private customer segments.
Future of hydrogen fuel-cell vehicles
With several political initiatives, such as China heavily subsidizing hydrogen-related driving technologies, hydrogen fuel-cell cars are now receiving more attention than ever before. Combined with promising products like the new Mirai, it remains to be seen whether today's fuel-cell vehicles can actually live up to their expectations.
---
AUTOMOTIVE INSIGHTS
Boosting revenue and profits in the automotive industry. Learn about our experts' comprehensive solutions for the complex marketing, sales, and pricing problems automotive players are confronted with and subscribe to our quarterly newsletter.
---
---
Read more from our Automotive New Model Watch series:
New Model Watch 3 (2019): Porsche's 718 Cayman GT4 and 718 Spyder
New Model Watch 4 (2019): Plug-in Diesel-Hybrids on the Rise