It's Not Easy Being Green: The Challenge of Monetizing Sustainable Packaging
December 19, 2018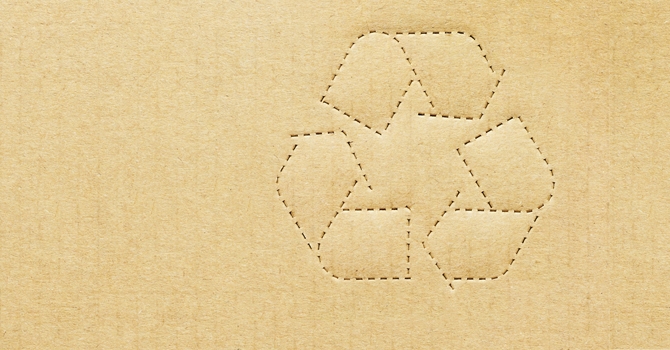 Sustainability is making inroads into many areas of our daily life, which is why diverse industries are looking for ways to address this trending topic – the paper and packaging industry is no exception. Consumers are paying increasing attention to the sustainability of product packaging, but how can paper and packaging companies convince them and manufacturers' purchasing departments that sustainable packaging is worth the higher price point?
Demand for sustainable packaging from consumers
Today, environmentally friendly packaging is important for more than half of all consumers worldwide. Ethical packaging has become a "must-have" when purchasing products, GlobalData found in a recent survey. According to the report, knowing products were produced in a sustainable way makes consumers feel they have made an ethical choice. Consequently, retailers and manufacturers are under pressure to offer more sustainably packaged products, and the paper and packaging industry needs to cater to this demand.
Growing interest from government authorities
Consumers aren't the only ones asking for sustainable packaging. Very recently, the EU reached an agreement to ban single-use plastic.The ban is expected to come into effect in two years' time. Already in May 2018, EU member states approved a set of ambitious measures to make their waste legislation future-ready. As well as putting limits on municipal waste, the measures also define targets for recycling packaging. By 2025, 75 percent of paper and cardboard will have to be recyclable, and in 2030, this figure will rise to 85 percent, so developing sustainable packaging is essential. 
New approaches for retailers and manufacturers
Being more sustainable means addressing the three "Rs" – reduce, reuse, and recycle:
Reduce: Using fewer resources initially, e.g. by ensuring packaging is made to fit the size of the product
Reuse: Using materials more than once in their original form, e.g. refilling glass bottles
Recycle: Converting used packaging into new materials, e.g. using recycled paper packaging. Although the recycling process uses energy, it reduces the amount of resources used and prevents materials from entering the waste stream
Several companies are already incorporating these points extremely successfully. To cut down on packaging, the German retail group REWE ships fruits and vegetables in durable plastic boxes and only sells unpacked bananas at its 3,300 German supermarkets. Taking a different approach, consumer goods manufacturer Henkel redesigned processes at a beauty care production plant in Colombia, enabling it to reuse 177 tons of cardboard boxes. Starbucks' Greener Cup strategy involves a number of measures to promote sustainability. Since 2006, the company offers cups with ten percent post-consumer, recycled paper fiber in North America and cups with 50 percent post-consumer, recycled PET (rPET) in European markets. Further, as part of its World Without Waste plan, Coca-Cola announced that it has set an "industry-first" goal of collecting and recycling the equivalent of every bottle or can it sells globally by 2030. 
Take action, don't just react
Instead of waiting for regulations and customer demand to dictate the way forward, companies in the paper and packaging industry should proactively develop sustainability strategies. Since a switch of this kind affects the entire supply chain, companies will have to find the confidence to tackle this challenge head on. They need to strive to invent feasible, sustainable solutions and clever ways to monetize them. If consumers are willing to pay more for the good feeling they get out of buying ethically produced products, the purchasing agents of retailers and manufacturers lose their main argument for not ordering sustainable products. Claims that "nobody wants to pay for it" aren't valid anymore. Packaging manufacturers should tap the full financial potential of this growing demand by capturing the added value of sustainable products.
Avoid the price trap
The major challenge is that even though some customers are willing to pay more for sustainable packaging, it takes time to attract the environmentally conscious demographic and make them aware of the changes that have been implemented. First of all, purchasers have to be convinced that sustainable packaging will be seen as an added value in many segments. Although sourcing new materials and upgrading machinery require significant investment initially, there are long-term savings to be made. However, in the short term, companies will have to raise their prices while trying to avoid losing sales. 
Monetize the value of sustainability
To achieve this, companies have to conduct value pricing. This means setting the price of their products based on the value they provide retailers and consumers, and not, for example, the cost to manufacture them. For sustainable packaging, a value pricing strategy has to communicate the added value customers receive and convince them the sustainable materials are worth the higher cost.