The PPP Rollout: Small Business Awaits a Digital Giannini for Crisis Relief
April 03, 2020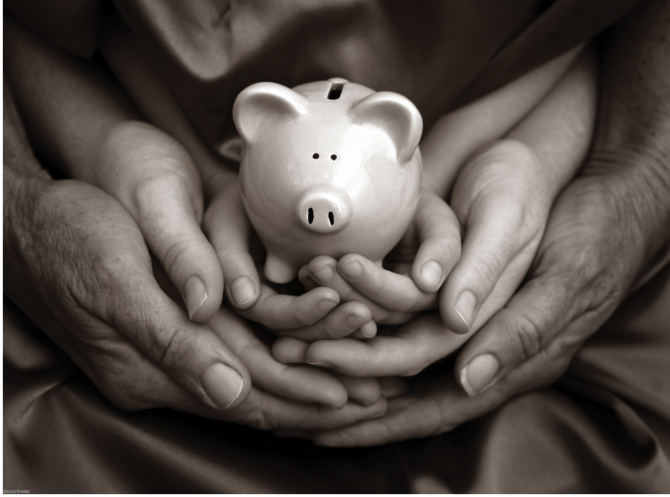 *The insights and recommendations shared in this article are based on the circumstances of April 3rd, 2020
Millions of small businesses impacted by the Coronavirus pandemic are flooding banks with applications for forgivable loans made available as part of the SBA's COVID-19 stimulus package. How should banks handle the deluge of applications?
It is April 20, 1906. San Francisco is in ruins two days after an earthquake and fire have destroyed the city. A young, energetic banker named Amedeo Peter Giannini has spirited $80,000 in gold and silver coins from his coffers out of town, tucked under the cover of orange crates, to protect them from looters. Most of the banks in the stricken city are paralyzed, unable to open their vault lest a sudden rush of air set ablaze the super-heated paper records and cash inside. On a North beach wharf, Giannini sets up a makeshift branch of his Banca d'Italia, walks the streets buttonholing beleaguered survivors, and begins to offer loans on a handshake. Today we know his one-branch operation as Bank of America, the second largest bank in the US.
Today's natural disaster is a global pandemic instead of an earthquake. The banking system has digital tools unimaginable in 1906 to reach and serve desperate borrowers. Yet the rollout of the new Paycheck Protection Program (PPP), the primary tool that the Federal government has made available to help small business survive the coronavirus shutdown, is off to a halting start. The Treasury Department and the Small Business Administration (SBA) have been issuing new and sometimes contradictory bulletins daily. Banks believe they haven't received sufficient guidance on issues like pricing, borrower eligibility, underwriting standards, and indemnification, and lawmakers have a host of unanswered questions, yet the program officially went live this morning and the Treasury and a few banks are already announcing early loan application volumes. 
Where does this leave the banking industry? We checked on the 10 largest commercial banks in the US and found just one – Bank of America – currently accepting loan applications. (Bank of America's program is limited to current small business customers and can only be accessed online, not via branches, telephone, or email.) Two banks are promising to put businesses on a waiting list for follow up as soon as they are able to process applications. While the seven other banks are providing publicly available information about the PPP program with a commitment to announce their specific programs as quickly as possible.
What should an ideal response from banks look like under these circumstances? Here is what we have learned from our work in behavioral science with individuals and business decision makers under difficult conditions:
Small business owners under stress need reassurance as much as they need financial help. Potential borrowers would like to hear directly from their bank, even if the information they have is incomplete. This could take the form of one-on-one emails, calls, and web chats from individual bankers to customers or use of interactive video on websites for larger group sessions.

Business owners want to feel like they are doing something constructive. Banks could begin taking preliminary applications even if they have to go back to borrowers later for more information or documentation. They could start to help customers with pre-qualification interviews even if the final criteria haven't been approved yet.

Communication about details is not as important as the big picture. Borrowers want to know their bank will be there to keep their businesses going, not whether The Treasury is going to change line 14 of the application form. Tell customers what you are doing to keep them afloat until the PPP checks arrive and they will be much less anxious about everything else.

Be prepared for high levels of demand. Stressed business owners will be looking for as much liquidity as possible, and hearing that some banks are not participating in the program or are not ready yet will breed a scarcity mentality. (Just look at the toilet paper aisle in your supermarket for an idea.)
In short, the times call for a digital Giannini – someone whose confidence and resourcefulness can reassure people that cities can indeed rise from ashes. Bankers cannot buttonhole customers when the prescription for flattening the curve calls for social distancing. But customers want a digital handshake. They need emotional support as well as cash.
Is it worth it for banks to invest in this kind of response? If the economic shutdown is prolonged, banks will suffer as much as everyone else. The origination fee pool from the PPP program could be as much as $10 billion for the industry, revenue that would help offset potential contractions in net interest margins and fees, and growth in loan write-offs. Bank of America has taken the lead on everyone else, generating $22.2 billion in PPP loan applications since 8am this morning, even with restrictions on who can apply and how. Yes, there is some risk in getting out in front of a huge and only partially defined lending program, but there is also reward.