The Price Wars Have Started…Now What? Managing for the Future in a Rapidly Evolving CPG Landscape
April 04, 2017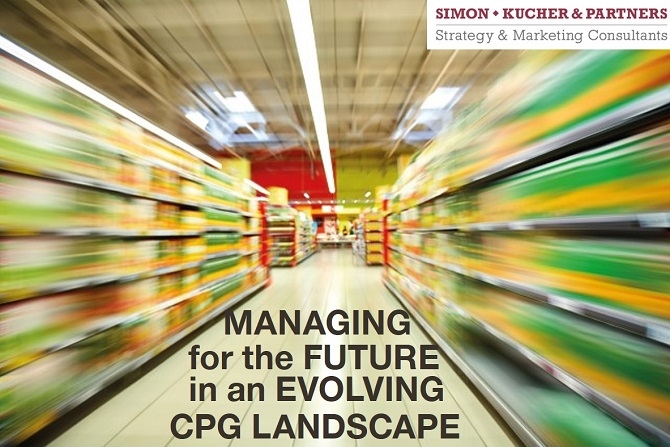 A price war is heating up in the increasingly competitive US grocery retail market and CPG manufacturers are feeling the squeeze. Walmart and Target have announced plans to cut grocery prices, with the former asking suppliers to drop their own prices by up to 15% - a situation that will only intensify with German discounter Lidl opening its first stores this summer. If the European market's experience is anything to go by, the likely result is massive profit erosion across the entire value chain.
The key question for CPG manufacturers is what will their world look like on the other end of this price war, what (if anything) they can do to defend against it and how to manage for the future. To answer this question, it is important to first understand the fundamental shift happening in consumer attitudes that is shaking up the traditional CPG playbook.
Current situation:
Historically, brand management 101 was about building consumer loyalty - winning companies could reliably count on consumers to purchase their products time and again. This translated into pricing power with retailers such as Walmart and the strength to withstand new competitors. However, recent market trends clearly point toward the erosion of brand loyalty –in 2015 Catalina reported that 90% of the top 100 CPG brands experienced share declines – a dynamic that we believe is here to stay.
Two key factors drive this decline:
Technology has lowered marketing and distribution barriers to entry: This is especially so on the marketing front where reaching consumers no longer requires huge investments in national media. Instead, social media empowers up start brands to rapidly break into the landscape, often with share of voice that far outpaces actual share of physical distribution
Consumers have increasingly come to expect a faster pace of "newness" and higher degree of perceived customization: the CPG industry is facing many of the same disruptive headwinds that media and the rest of the digital world have had to confront over the past decade and a half, compounded by skepticism toward large national brands
This leaves CPG manufacturers less equipped than before to resist the increased pricing pressure from retailers and competitive pressure from smaller brands or private label.
What the future looks like:
It is critical to keep in mind that the arrival of low-cost discounters merely accelerates a long underway shift in consumer behavior. Aggressive pricing by both retailers and manufacturers, as well as redoubling marketing efforts in response, is unlikely to reverse the tide. Here are our initial hypotheses on what the future will look like:
Significant brand consolidation among national players: Given the shift in consumer preferences, we believe the market will no longer be able to sustain the existing number of mid- to large-sized national brands.
Proliferation of smaller, regionally specific products, both branded and private label: The drive toward differentiation implies a more regional go-to-market model with products tailor-made for shoppers' unique preferences. Being a small, targeted offering will become inherent to brands' value propositions
Shorter, compressed product lifecycles: Like technology companies, manufacturers will have to start managing for a constantly evolving product where change is something that consumers come to expect as part of their experience of your brand.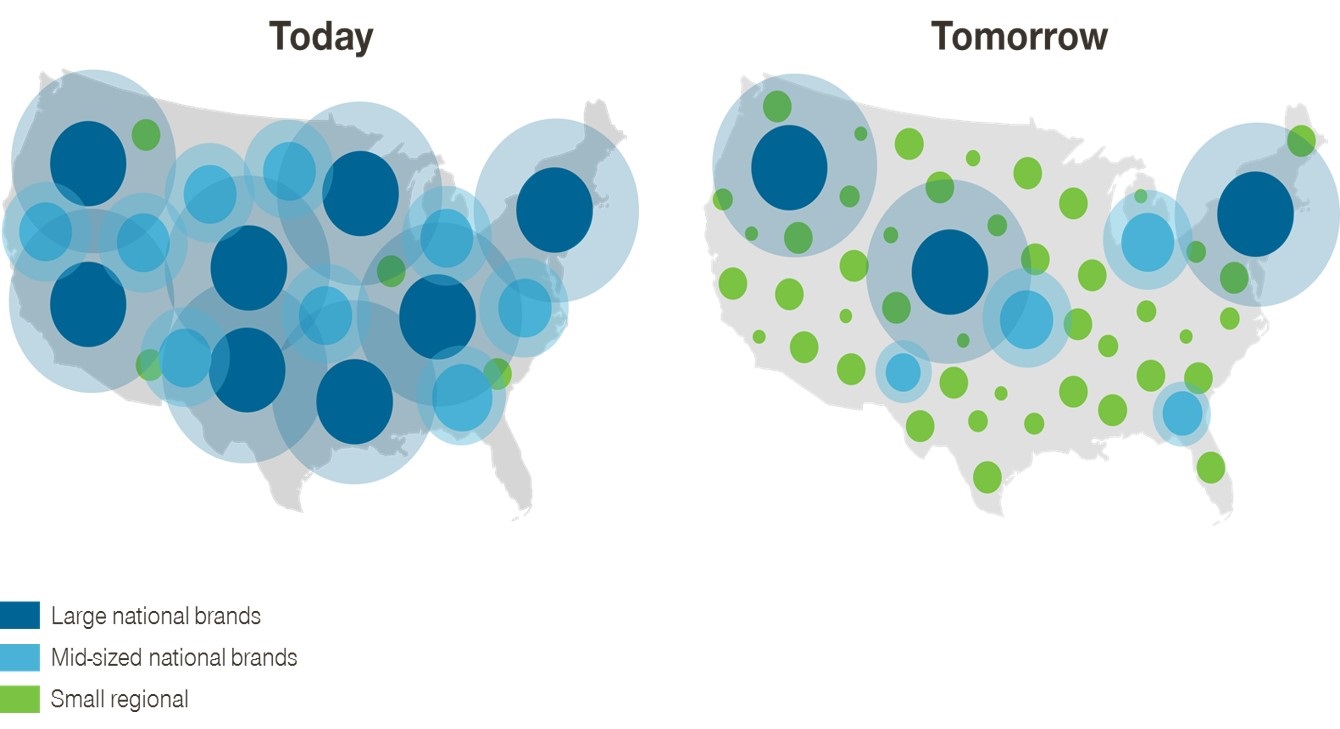 By nature, this future implies a completely different business model. CPG manufacturers function today on the premise of scale but to thrive in the highly differentiated demand landscape of the future, may need to accept a cost-structure that is inherently less efficient.
What this means:
These hypothesized changes in the consumer landscape are radical but may not be that far off in the future. CPG companies (and their shareholders) need to start managing for the future and here is where to start:
Pick and prioritize your winners: Companies with large, multi-brand portfolios need to start making difficult decisions on where to focus their resources. Instead of spreading themselves thin, they need to invest in the brands that give them the best odds of winning
Invest in data analytics and infrastructure: Companies need to ensure they will be able to efficiently understand consumer needs on a more granular level than today, including the ability to deploy market tests quickly
Position yourself to access ideas: As consumer tastes evolve and segment preferences diversify, it is insufficient to innovate on existing products that may not have the equity to expand their reach. Established players need to create infrastructure to access innovative ideas, and leverage their know-how and infrastructure to help them succeed. Kellogg's, General Mills and Campbells have already moved into the venture capital space in a bid to do so.
Bet on the ideas that consumers are willing to pay for: It will be crucial for pricing insights to become an early part of the conversation when considering new product development or acquisition. Companies can no longer count on the scale efficiencies of the past for profitability, but rather must place their bets on innovations that have true monetization potential. This requires understanding consumer segment-specific price drivers and willingness-to-pay
Transform your organization: To compete in this new landscape, CPG companies have to maintain a laser-focus on staying on trend with the consumer in their messaging and their product. This implies a significant operational change, much closer to the "agile" models embraced by tech. Every aspect of the organization has to become more flexible – year-long lead times for marketing plans and huge capital requirements for product changes have to give way to evolving messaging and supply chain flexibility.
Avoid the over-scaling trap: Topline growth in the future necessitates differentiation and differentiation is inherently counter to scale. It is important to develop and manage targeted products in the future with the right commercial expectations. Companies need to recognize that more often than not, scaling up the appeal of a niche brand and/or driving cost-efficiencies destroys its original proposition whether through equity dilution or actual quality reductions.
Manage investor expectations: Adapting to these changes will require investment in the right infrastructure and people. Long-term, the business model shift implies an evolving P&L in terms of cost and revenue mix. Companies need to demonstrate long-term vision and prepare investors for what to expect throughout the transition, including the potential for short-term losses. This is similar to how media and software companies have had to help investors navigate shifts to digital-first and/or subscription business models and associated upfront revenue reductions
The industry is in for interesting times ahead. Amid a brewing price war and the emergence of disruptive forces like Lidl, it will be all too easy for companies to merely react and get caught up in optimizing short-term tactics. But it is time to start managing for a not-to-distant future by aligning your organization, product and go-to-market strategy with an evolving consumer landscape or risk losing relevance, growth and profitability.
Click here to read more about how these price wars will affect retailers.
Click here to view our previous Consumer Insights issues.