Sales Is Dead, Long Live Alexa?
August 14, 2018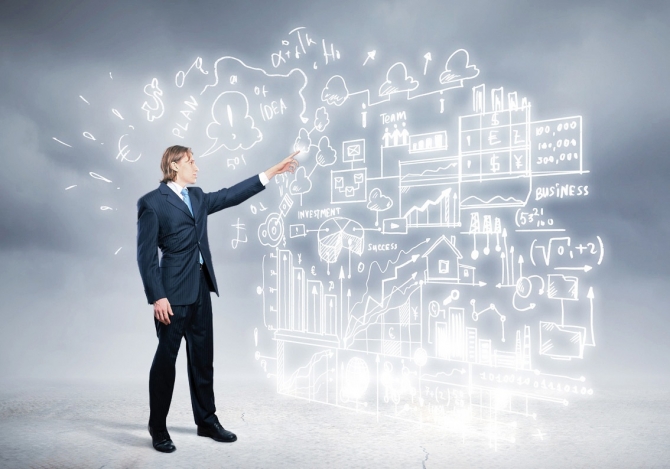 Does the increasing digitalization of industrial companies mean conventional sales approaches are obsolete? If you believe digital natives, nothing in marketing and sales will stay the same.
Examples of relatively new companies shaking up or fundamentally changing entire industries with disruptive digital innovations are numerous, particularly in B2C sectors. Just look at Uber, Spotify, and Netflix. Clearly, digitalization isn't something that happens overnight. These examples all involve new digital business models. However, there is a fundamental difference between implementing a new business model and transforming an existing model by digitalizing marketing and sales.
The insurance company DFV is an interesting example of a new digital sales model that doesn't originate in Silicon Valley. Since April last year, DFV has been selling supplementary insurance products via Amazon Echo's Alexa, a voice-controlled digital assistant. With the help of pre-defined phrases, such as "Alexa, tell DFV...," customers can communicate easily with DFV at any time. This approach not only allows DFV to sell digital, fully automated policies. It also enables the insurer to improve its customer communication by managing and processing contracts on an ongoing basis.
For B2B and industrial companies, we recommend thinking big and starting smart. Many firms, particularly in Austria and Germany, have made significant investments in digital products, services, marketing, and sales in recent years. However, our latest Global Pricing and Sales Study shows that more than 75 percent have so far failed in their digital efforts and haven't been able to generate any significant benefit. This is mainly due to a lack of customer focus.
According to research by the Harvard Business Review, 60 percent of B2B customers' purchasing decisions are made online. This is without ever coming into contact with a potential supplier. "If customers change the way they buy, we need to change the way we sell," the magazine advises.
---
Related insights: Sales series part 1: Reengineering your sales DNA
---
Businesses need to understand changing customer needs and leverage big data to re-segment their customers and improve lead generation and customer engagement. Many companies still rely on purely revenue-based customer segmentation to derive their key accounts. As a result, approximately only two thirds of key accounts are satisfied with their sales interactions. Over 90 percent of non-key accounts are dissatisfied. The goal, therefore, should be to increase personalization and, in doing so, become a more customer-focused organization.
Moreover, companies have to adapt their go-to-market strategies and structures. For certain customer groups and products, it makes sense to incorporate new digital distribution channels. For example, online shops for spare parts, simple products, or customers with low service requirements.
However, this doesn't mean traditional offline channels are necessarily obsolete. Today's customers are hybrid. A defining success factor for companies is optimizing offline sales processes. This means supporting traditional sales leaders and teams with data and tools for sales pitches, i.e. data-driven selling. However, machine learning and artificial intelligence aren't magic bullets and won't ever make a company successful on their own.
B2B companies should aim to improve in multiple areas. For example, increasing the precision of product configuration and raising the efficiency of pricing decisions. This can be achieved through the targeted use of data combined with sales teams' existing experience and the incorporation of purchasing and price psychology. Industrial companies also need to be careful not to use too many tools or ones that don't suit their needs!
Last but not least, the trend toward more service-oriented companies, known as "servitization," is resulting in an increased focus on finding the right value argumentation. It must be able to cope with the new complexity of products and digital services. And sales teams must be able to communicate their benefits to customers. This requires experienced, highly qualified sales staff able to take a somewhat different approach (i.e. selling solutions, now just products).
It's important that companies deal with these topics in a systematic and incremental way. The observation Microsoft founder Bill Gates made about the internet in the 1990s also applies to the digital transformation of marketing and sales in the manufacturing industry today. "[It's] like a wave; you either learn to swim with it or you sink."
This article was originally published on industriemagazin.at in July 2018.