Three Crucial Factors of Successfully Monetizing Innovation in the Financial Industry
March 27, 2019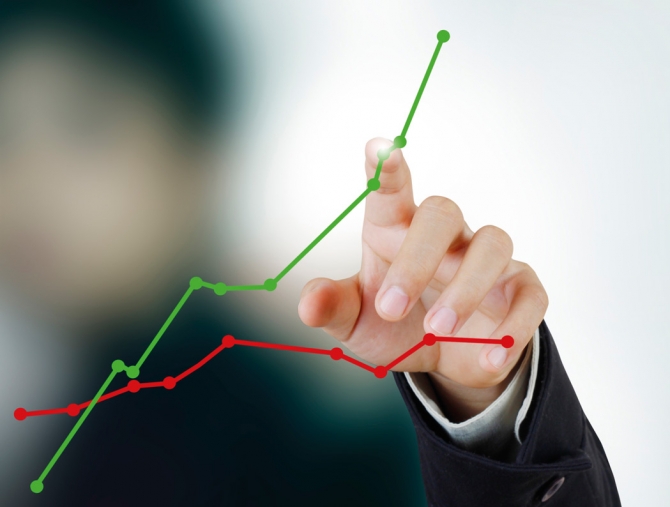 The number of Swiss fintechs is growing steadily. Yet only few have reached their revenue and profit targets. An essential step in getting there is having a sound packaging and pricing structure for the technology that is offered. To get this right, it's important to identify the key value drivers from the customers' perspective, ascertain willingness to pay, and to align the price model accordingly.
Overall, 72 percent of product innovations fail – only 28 percent meet their revenue and profit targets. These figures are particularly relevant when looking at the Swiss fintech market. Here, more than 300 ventures are currently aiming to disrupt the financial industry. However, many of them have been in the market for quite some time and are starting to show symptoms of failing innovations as they struggle to generate stable revenues and gain market share. The reason for this: They have neglected customer-centricity and the alignment of packaging and pricing.
Great technology (alone) does not make a great product
The promise of most fintech solutions is to replace existing processes by faster, cheaper or more secure ones (non-exhaustive listing) with the help of superior technology. Development is thus often very much focused on perfecting this technology. But even the best technological product will not thrive in a market if it's not precisely tailored to the customers' needs.
Packaging and pricing need to be closely tied to the value drivers
In order to identify what attributes of the innovation really drive value for the customers, the minimum viable product (MVP) needs to be showcased as early as possible. Executives need to ask themselves: Who are we primarily selling our technology to? Where do we create the most value for them? How much are they willing to pay for it? Ultimately, the value drivers need to be carved out so that they appear most prominently to the customers. Only then will they be willing to pay adequately for the product.
Moreover, it's crucial to reflect on how the product can best be monetized; specifically, how to package the units of the technology as well as how to align value drivers and pricing. The challenge here is to address customers' differing needs in terms of which attributes they value; some will need the full version, others only specific features. This issue is typically best tackled with careful value and price differentiation. Ultimately, the price model needs to be perfectly aligned with the value drivers and differentiated according to customer preferences. If this is not the case, revenue, profits, and economic survival are at risk. Three key success factors will typically enable a fintech to successfully monetize an innovation.
Success factor 1: Consider everything but leave room for refinement
First, the concept of the price model needs to be aligned with the value drivers and units of consumption from the customers' perspective. For instance, access to a software or service is often best aligned with a subscription fee model. Selling single units of a product is, in most cases, best aligned with a tiered price model.
All product attributes that potentially create value should be equipped with a price tag. The price model may be complex in the initial stages. What matters most is that all potential value drivers have a price. Complexity can be reduced relatively easily at a later stage; it's more difficult to introduce a price for a product attribute that was previously offered free of charge.
Success factor 2: Test price components and levels in the market
As a second step, product packages for the different use cases of the technology should be created. These should be as concrete as possible. Sales representatives then ideally present the packages to potential customers and collect feedback regarding price components (for what are they willing to pay?) and levels (how much are they willing to pay?).
If the testing is carried out appropriately, afterwards the fintech will have an internal and external evaluation of their price model, a validation of their product's key value drivers, as well as a list of measures to be taken in order to tailor packaging and pricing precisely to the customers' preferences.
Success factor 3: Fine-tune
As a final step, all information from the market testing is typically consolidated and implemented in the offering. It must now be clear for what product features and how much the customers are willing to pay. With this information, the price model can be simplified and prices better aligned to the attributes that create real value.
Experience in monetizing innovation
Simon-Kucher & Partners has successfully supported fintechs and other technology firms in the Swiss and international markets in developing packaging and pricing structures. We have worked with companies of all sizes from startups to unicorns. Our approach is customer-centric and ultimately aims to reduce the complexity of the price model to a minimum while still skimming the maximum willingness to pay of our clients' customers.
While it doesn't take magic to create a comprehensive packaging and pricing for a fintech innovation, it certainly takes some effort and expertise to get the price components and levels right. If this is managed correctly, it means sustainably higher revenues and greater customer satisfaction at the same time.