Simon-Kucher's payments consultants have assisted established banks and financial institutions, startup FinTechs and specialised providers in both the B2B and B2C space. Our clients range from those that focus on one country to those with a global customer base.
Since the payments business is highly commoditised, scaling it in both transactions and revenue can be a huge challenge. The key is increasing volume and revenue the right way, and pricing is an important lever. It requires setting smart incentives through innovative pricing structures and optimising price levels. Growing both the number and the amount of payments is often a key issue that can be tackled by smart pricing structures and optimised price levels.
We have strong expertise in all payments products, from peer-to-peer remittances and credit card services, to complex corporate banking cash management deals.
Our payments projects include:
Data-driven pricing programs for analysing transactional data and identifying quick wins for increasing revenues
360-degree pricing audit programs to assess a financial institution's pricing capabilities and define a roadmap for improvement
Launching innovative pricing models to optimise cross- and up-selling by focusing on customer needs and behaviors
Developing smart product packaging or unbundling to increase transparency, customer satisfaction and ultimately revenues
Payments Experts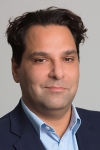 Global Head of Leisure, Travel & Tourism