International Price Referencing for Medicare Part B: What Would Be the Impact on Top Medicare Part B Drugs by Spend?
February 04, 2019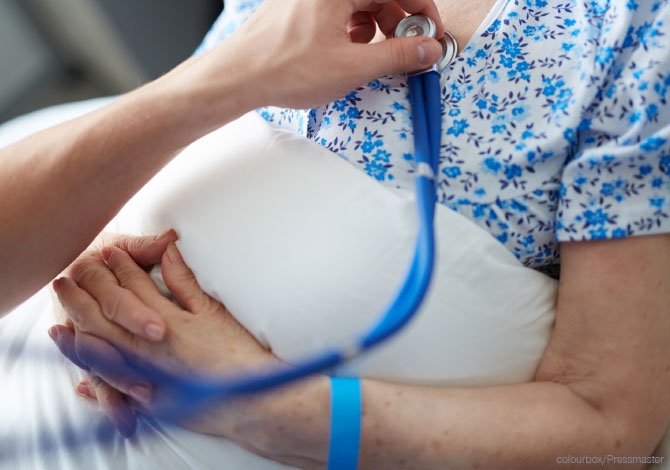 On October 25, 2018, the Trump administration created headlines by unveiling a proposal to reduce spending on physician administered drugs reimbursed under Medicare Part B.
Under the current system, providers take ownership of physician administered drugs, use them in the treatment of patients, and then bill Medicare based on the quantity of drug delivered; i.e. commonly referred to as "buy and bill". The reimbursement amount for these therapies is based on the average sales price (ASP) as reported by manufacturers, plus an additional 6% (4.3% during sequestration).
The initiative includes three strategies to address perceived weaknesses of the current system. The first would be reintroduction of what was previously referred to as the Competitive Acquisition Program (CAP). In this program, specialty pharmaceutical providers (SPP) and specialty distributors (SD) would take ownership of physician administered drugs and ship them to the provider for administration to a specific patient. The provider would only bill Medicare for the administration, and the SPP/SD would seek reimbursement from Medicare for the drug. The second potential reform would be moving from a percentage based add on payment (6% or 4.3%) to a flat add on payment. The argument here is that the current system could incentivize the use of higher priced therapies, as the amount of the add-on is currently proportional to the therapy's cost. The last part of the reform would be using an international price index (IPI), to more closely align Medicare Part B reimbursement for drugs with the prices paid by other countries, which for many drugs is significantly less. Through these reforms, CMS hopes to lower overall Medicare Part B spend on physician administered drugs over the next five years. (1) While the proposal mentions several policy changes, in this article we will be focusing on the plan to link the Medicare Part B reimbursement rate with the IPI. Specifically, we will determine the IPI factor necessary to achieve the goal of a 30% reduction in Part B spend, and what the individual impact would be for the 27 drugs with the highest Medicare Part B expenditures.
Instead of directly setting the Medicare Part B reimbursement to that of international prices, under the IPI model CMS has proposed to reference international prices and scale payments such that the overall Medicare Part B savings is 30%.(1) To do so, CMS has outlined the following methodology to calculate the Target Price (i.e. the Medicare reimbursement rate) for Part B drugs:
The Target Price for a drug will be calculated by multiplying the international price by a factor such that it leads to 30% reduction in overall Medicare Part B spending.
For drugs that have a Target Price higher than ASP, the payment amount will be set as the ASP and the factor will be calibrated accordingly. To put it another way, for those drugs whose current reimbursement is lower than it would be based on international prices, the reimbursement remains the same.
We used the methodology outlined by CMS to calculate the factor and the Target Price for the 27 drugs. These 27 drug products were identified by the Department of Health and Human Services (HHS) to have the highest total Medicare Part B spend in 2016.   This list excludes vaccines and blood products not paid for under the ASP system. The data considered for our analysis includes all Medicare Part B expenditure from physician offices, as well as from hospital outpatient departments (HOPDs). Analysis of these 27 physician administered drugs conducted by HHS accounts for 64%, or $17 billion, of Medicare Part B spending across settings. For our analysis, we also used the average international ex-manufacturer prices (based on prices from 16 countries), the ratio between the ASP and average international price, and 2016 Medicare Part B expenditures as stated in the HHS article. (2)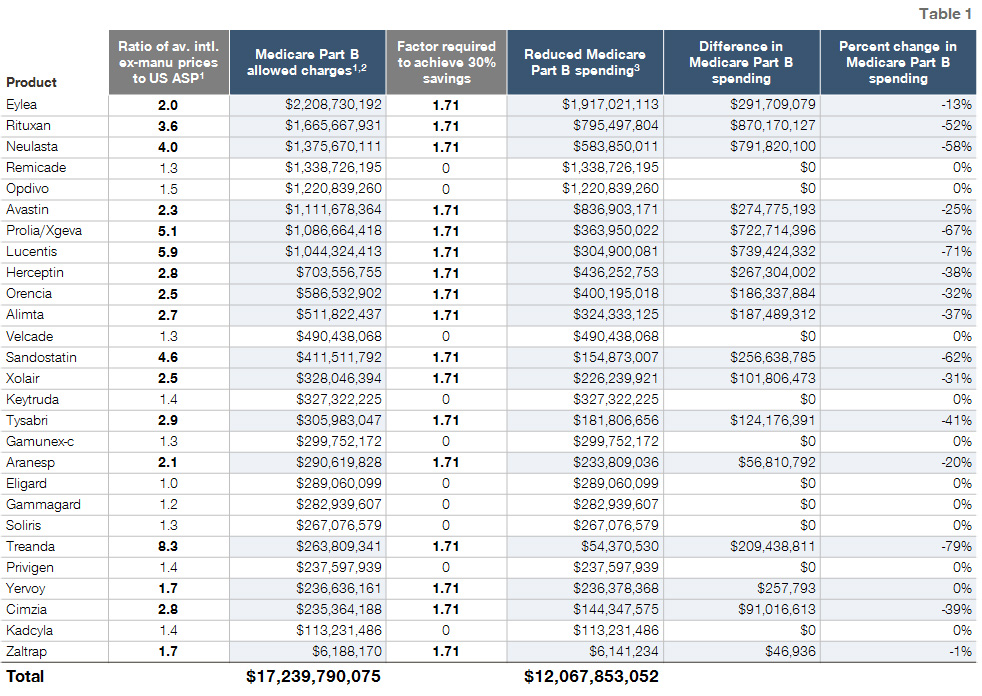 For the 27 drugs in this analysis, the factor necessary to decrease the Medicare Part B spending by 30% (i.e., from about $17 billion to about $12 billion) was calculated as 1.71 (Table 1). Based on the model, the factor was not applied to 10 drugs because, for these drugs, the ratio between ASP and international price is ≤1.7, which results in a calculated Target Price that is higher than the ASP. For these drugs the payment amount was set as the ASP, and Medicare Part B expenditures did not change. Our calculations show that with the IPI model Rituxan would contribute about $870 million less to Medicare Part B expenditures, and Neulasta, Prolia/Xgeva and Lucentis each would contribute >$700 million less. Not only do these products account for a substantial part of current Medicare Part B spending, but they also have large differentials between their ASP and international prices. For example, the ASP prices of Prolia/Xgeva and Lucentis are 5.1 and 5.9 times greater than their international prices, respectively.
Price adjustments from the model demonstrated no clear trend across drug category (Figure 1).  Drugs like Neulasta, Rituxan, Treanda, Lucentis, Prolia/Xgeva, and Sandostatin LAR would see a decrease of their Medicare Part B reimbursement rate by more than 50% (Table 2).  IVIGs such as Gammagard, Gammunex-c and Privigen saw no price adjustment for Medicare reimbursement as a result of ASPs in line with the blended international price, possibly due to competition in this space. Interestingly, some oncology drugs would avoid any cut in reimbursement including Keytruda, Opdivo, Yervoy, Velcade and Kadcyla.  Overall, products with the highest differential between their ASP and international prices and high Medicare Part B spend will experience the greatest impact with the proposed IPI model.
Based on the analysis we've conducted, two main concerns stand out for manufactures in addition to the long list of potential hurdles for the implementation and enforcement of an international price referencing model. The most important concern lies with the price factor, which sets a critical cut-off for physician administered drugs between those that would receive a reimbursement cut and those that would not. The takeaway for pharmaceutical manufacturers is that drugs with a high differential will suffer the most in terms of price adjustments. In many cases, one contributing factor to the price differential is the time on the market. Drug prices in the US typically increase over time, while in the reference markets, they typically decrease. All things being equal, those drugs which have been on the market for longer will usually have a greater price differential than a newly launched drug. An additional complication will be with drugs that are marketed by different manufacturers in different markets. Reducing the reimbursement rate for Manufacturer A's drug in the US because Manufacturer B chose to launch the same therapy at a lower price outside the US is likely to raise some significant concerns for manufacturers.
Based on this analysis, the reimbursement rate for providers for quite a few therapies would be significantly below the providers' current acquisition cost. If nothing changes with acquisition cost, it is unlikely that providers would be able to administer these drugs to Medicare patients because of the substantial losses they would incur. Obviously, the hope with this proposal is that manufacturers will lower their prices to more closely match with the Medicare reimbursement rate. A difficult question for manufacturers will be, how much alignment is necessary? Additionally, under the current system, manufacturers are likely to only have contracting/discounting arrangements with certain key account providers. With this magnitude of reimbursement cuts, manufacturers would need to have contracting/discounting arrangements with every provider or make a significant change to the price for all providers. Otherwise, any provider that had to purchase the drug at the current acquisition cost would lose significant money by administering the product.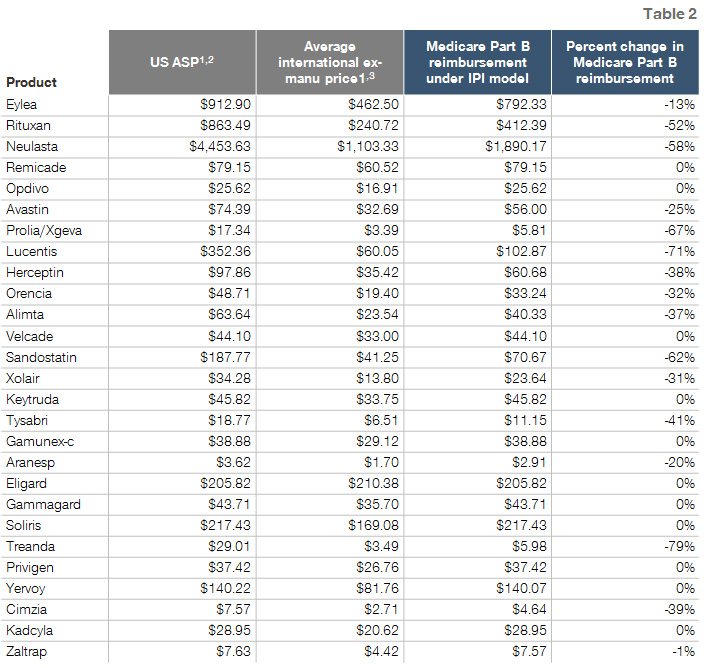 To make things even more interesting, this proposal is officially a demonstration project so that it would only apply to 50% of providers in the United States. The other 50% of providers would still be reimbursed based on the current ASP system. Determining how to handle this situation, should this policy become implemented, is certain to cause quite a few headaches for manufacturers. Interestingly, at the time of this writing, a coalition of patient advocacy and medical groups spear headed by the American Cancer Society Cancer Action Network (ACS-CAN) have launched a national advertising campaign criticizing the proposed plan. Other groups such as the American Society of Clinical Oncology (ASCO), Association of Community Cancer Centers (ACCC), Community Oncology Alliance (COA) and the Federation of American Hospitals (FAH) have also raised significant concerns. So, it is certainly an open question whether this proposal moves forward or not. CMS has officially closed the comment period on the proposal and has announced its intention to have a final proposal in the Spring of 2019.
Endnotes
1. U.S. Department of Health and Human Services, Centers for Medicare and Medicaid, "International Pricing Index Model for Medicare Part B Drugs", [CMS-5528-ANPRM] accessed via https://www.cms.gov/sites/drupal/files/2018-10/10-25-2018%20CMS-5528-ANPRM.PDF
2. U.S. Department of Health and Human Services, "Comparison of U.S. and International Prices for Top Medicare Part B Drugs by Total Expenditures," U.S. Department of Health and Human Services, October 25, 2018, https://aspe.hhs.gov/system/files/pdf/259996/ComparisonUSInternationalPricesTopSpendingPartBDrugs.pdf 
For correspondence related to this article, please contact
Nathan Swilling at nathan.swilling@simon-kucher.com.